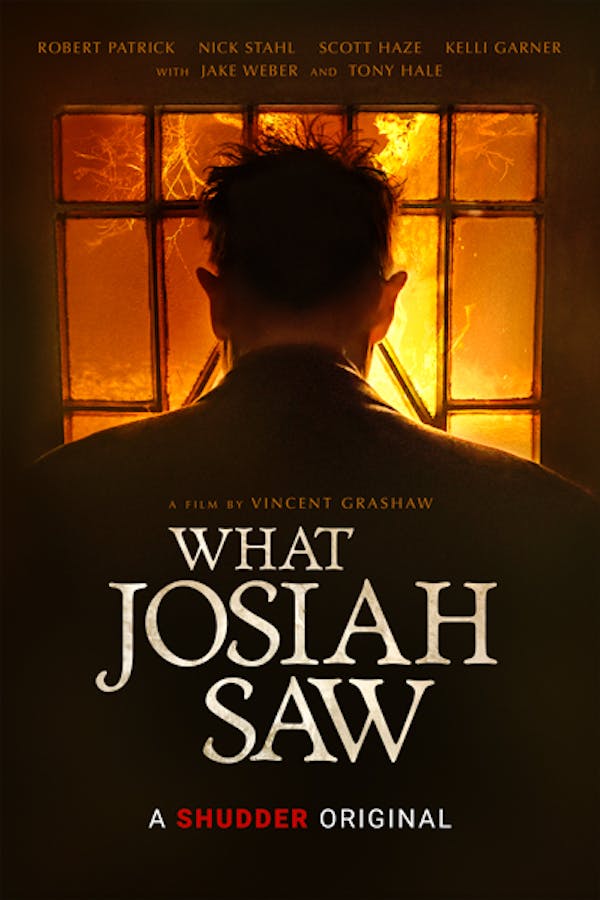 What Josiah Saw
Directed by Vincent Grashaw
A family with buried secrets reunite at a farmhouse to pay for their past sins. Josiah and his youngest son, Thomas, are all that remain of an estranged family. But after experiencing terrifying visions from beyond, Josiah decides they must change their ways to right a great wrong.  After being away for over two decades, Eli and Mary, Josiah's eldest children, are enticed to sell the property and reunite at the old farmhouse in hopes of closing this haunting chapter of their lives for good. Sins of the past will be paid in full. A SHUDDER ORIGINAL
A family with buried secrets reunite at a farmhouse to pay for their past sins.
Cast: Robert Patrick, Nick Stahl, Scott Haze, Kelli Garner, Tony Hale
Member Reviews
Great cast delivering a suspenseful, multilayered story.
I've watched this about three times now and it disturbs me more and more each time. Such a twisted story, and the acting all around is beyond strong. Every time Tommy got teary eyed, I did too - I felt so invested in his kindness and innocence (but as we know, that innocence didn't stick around the whole runtime). I have a feeling this is a movie I'll come back to every moth or so, just to try to continue to make sense of the drama and devastation.
3 skulls - very dark film. Just goes to show the lasting effects of abusive homes dont end with adulthood. Still thinking about how all the pieces went together but not satisfied with the time spent on it overall.
So unsettling and will really make you think. would recommend this to anyone into really complicated twisted psychological thrillers
Super dark film. Beautifully shot, great acting, dark horror. Makes you sit along for the ride.