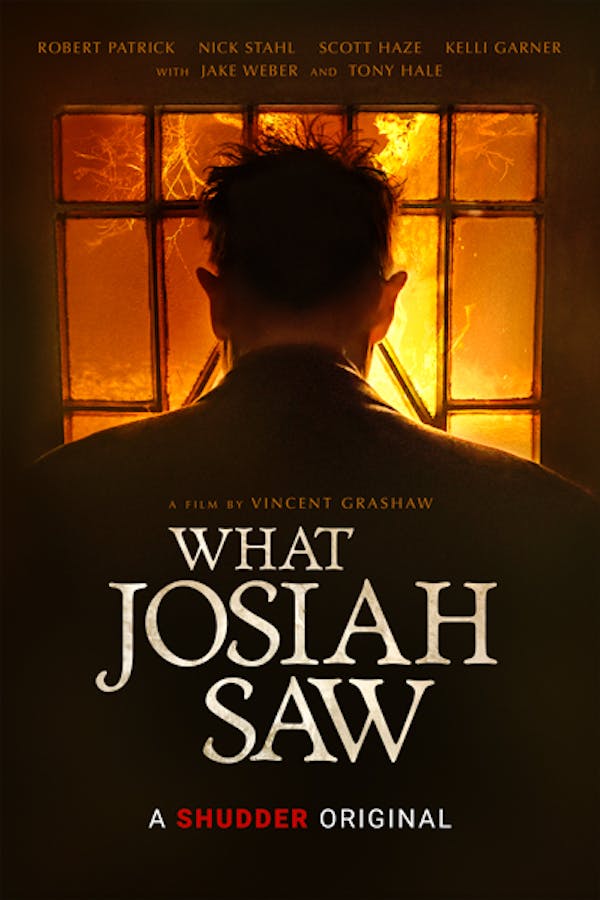 What Josiah Saw
Directed by Vincent Grashaw
A family with buried secrets reunite at a farmhouse to pay for their past sins. Josiah and his youngest son, Thomas, are all that remain of an estranged family. But after experiencing terrifying visions from beyond, Josiah decides they must change their ways to right a great wrong.  After being away for over two decades, Eli and Mary, Josiah's eldest children, are enticed to sell the property and reunite at the old farmhouse in hopes of closing this haunting chapter of their lives for good. Sins of the past will be paid in full. A SHUDDER ORIGINAL
A family with buried secrets reunite at a farmhouse to pay for their past sins.
Cast: Robert Patrick, Nick Stahl, Scott Haze, Kelli Garner, Tony Hale
Member Reviews
slow slow burn. really doesnt need to be as long as it is.
Really great film. Kinda falls apart in the third act, unfortunately. I liked most the second act-Eli's story...it was the best part of the film but Robert Patrick does an intense performance in the first act that is just wild. This is a must-watch. I'm going to give it 4/5 skulls... Reedybird says TAKE A PEEK!
A nice slow burn, I like the way the story was divided into chapters.