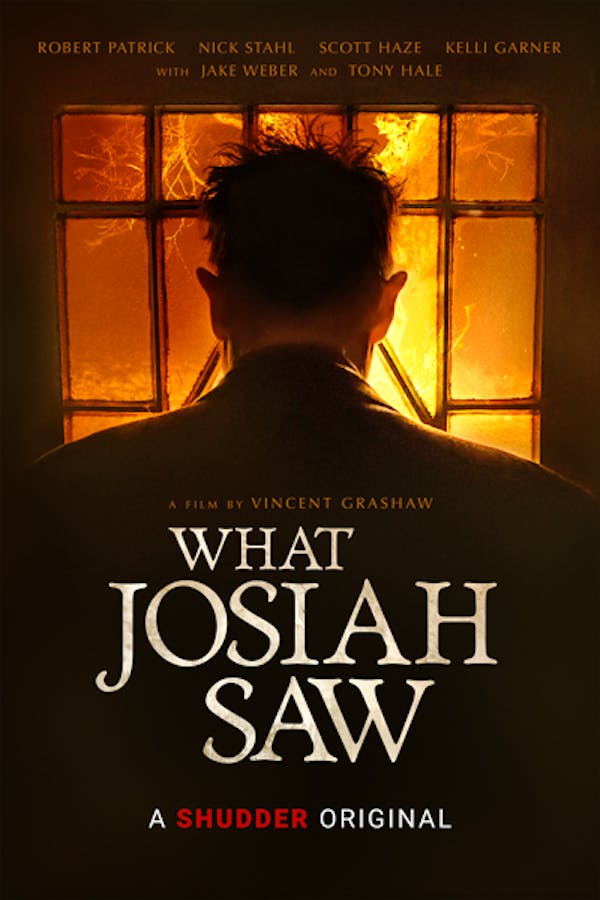 What Josiah Saw
Directed by Vincent Grashaw
A family with buried secrets reunite at a farmhouse to pay for their past sins. Josiah and his youngest son, Thomas, are all that remain of an estranged family. But after experiencing terrifying visions from beyond, Josiah decides they must change their ways to right a great wrong.  After being away for over two decades, Eli and Mary, Josiah's eldest children, are enticed to sell the property and reunite at the old farmhouse in hopes of closing this haunting chapter of their lives for good. Sins of the past will be paid in full. A SHUDDER ORIGINAL
A family with buried secrets reunite at a farmhouse to pay for their past sins.
Cast: Robert Patrick, Nick Stahl, Scott Haze, Kelli Garner, Tony Hale
Member Reviews
it is probably one of the best movies on Shudder
Very well made. The cinematography, writing, acting, score and direction all give the impression of a very (sorry, Shudder) not-Shudder film.
Definitely a cool film though not traditional horror. Plays out as three separate stories that eventually come together after many twists and turns. Each story follows one sibling in a dysfunctional family and touches on some disturbing topics. All are set against gorgeous dark Americana film work which really sets the tone. Definitely worth a watch if you're in the mood for something a bit dark side.
It was really good I didn't expect to like it as much as I did it has very dark and creepy elements to it despite it being a drama. Love the pulp fiction style telling of different stories that all end up being connected, watch til end credits theres a surprise. Not bad pleasently surprised on this one
Beautifully shot, acted and paced film. It was interesting how the three stories came together in the finale.