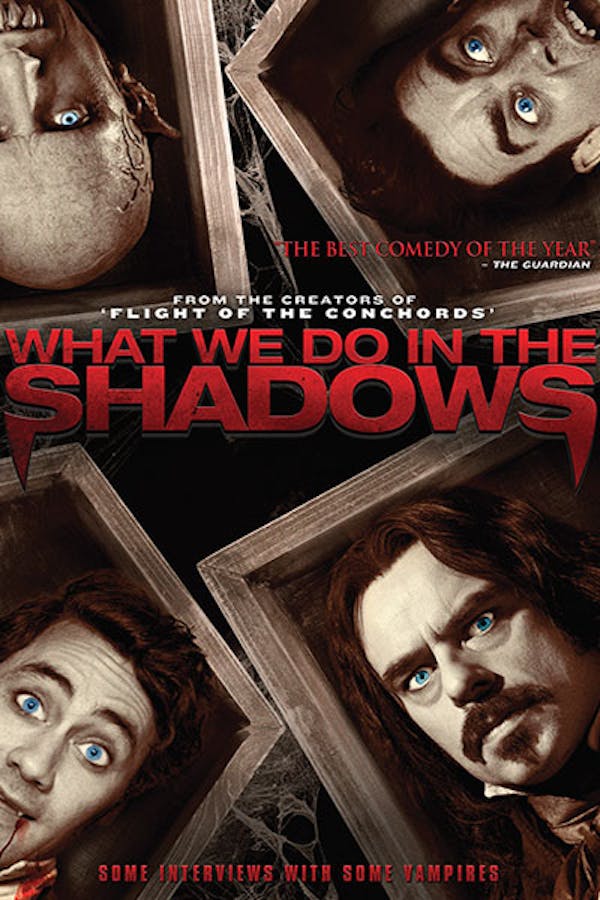 What We Do in the Shadows
Directed by Jemaine Clement, Taika Waititi
Follow the lives of Viago, Deacon, and Vladislav, three flatmates who are just trying to get by in modern society; from paying rent and doing housework to trying to get invited into nightclubs, they're just like anyone else – except they're immortal and feast on human blood. When their 8000 year old roommate Petyr turns twentysomething human hipster Nick into a vampire, the guys must show him the ropes and guide him through his newfound eternal life. And in return they are forced to learn about modern society, fashions, and the internet. From Taika Waititi and Jemaine Clement, WHAT WE DO IN THE SHADOWS is a silly, brilliant romp, and one of the best horror comedies we're ever likely to see.
Vampire flatmates in modern Wellington just try to get by in this hilarious mock-doc.
Cast: Jemaine Clement, Taika Waititi, Rhys Darby
Member Reviews
So I'm hitting play but it's not here.... WTF?
Downloaded shudder to watch this movie as they advertised it was on here but it's not. Deleting app
Movie is wonderful, but won't play on Shudder. Very irritating.
Wow movie isn't even here. Uninstall shudder
Downloaded this app just for this specific movie and it wont let me watch it. I hate this website