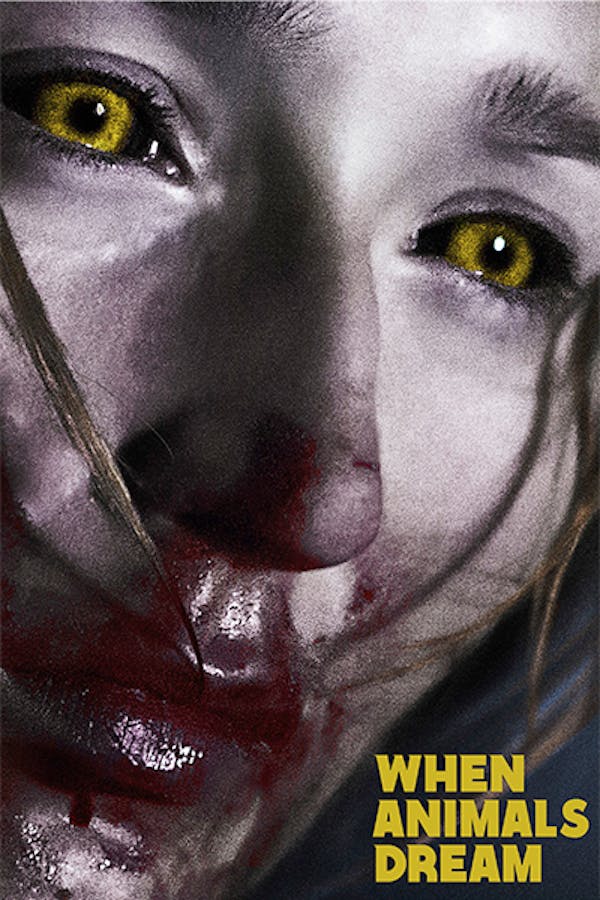 When Animals Dream
Directed by Jonas Alexander Arnby
Marie is a shy teenage girl who lives in a sleepy Danish fishing community with her father and wheelchair-bound mother. Treated as an outsider by the other villagers, Marie feels isolated and alone. When Marie starts to exhibit a strange rash and other frightening physical changes, she searches for answers about her family's past and the truth behind her mother's affliction, vowing to embrace her burgeoning physical transformation. Notable for its similarities to GINGER SNAPS and LET THE RIGHT ONE IN, WHEN ANIMALS DREAM uses horror as a metaphor for puberty, identity and adolescence in this haunting tale.
Marie finds herself transforming in this affecting coming-of-age werewolf film from Denmark.
Cast: Sonja Richter, Jakob Oftebro, Lars Mikkelsen, Stig Hoffmeyer
Member Reviews
A good slow burn movie about the more intimate details of becoming a monster. I love the ending, it feels deserved.
Not bad at all. Slow pace for some people. Different approach to the subject. More human side of it.
Cool slow burn werewolf movie. More of a drama. Not a bad watch if your bored.
Definitely one of the better werewolf movies. Did she actually just show her dad her symptoms!? Incredible! That literally never happens, A+ for that. My only downfall with this movie is I really wish we could move away from the hairy-faced humanoid who jumps on people and takes a chunk out of their neck. It's overdone TO DEATH.