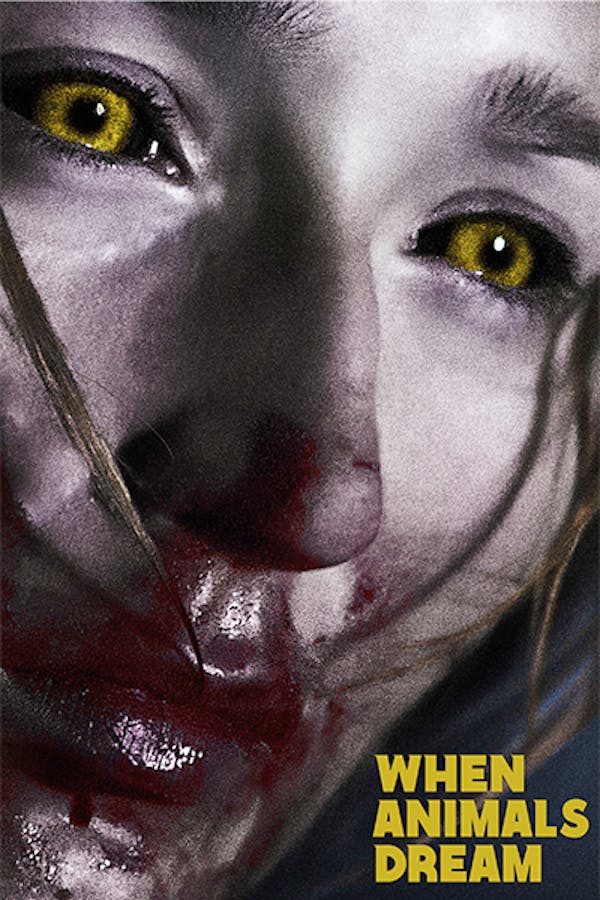 When Animals Dream
Directed by Jonas Alexander Arnby
Marie is a shy teenage girl who lives in a sleepy Danish fishing community with her father and wheelchair-bound mother. Treated as an outsider by the other villagers, Marie feels isolated and alone. When Marie starts to exhibit a strange rash and other frightening physical changes, she searches for answers about her family's past and the truth behind her mother's affliction, vowing to embrace her burgeoning physical transformation. Notable for its similarities to GINGER SNAPS and LET THE RIGHT ONE IN, WHEN ANIMALS DREAM uses horror as a metaphor for puberty, identity and adolescence in this haunting tale.
Marie finds herself transforming in this affecting coming-of-age werewolf film from Denmark.
Cast: Sonja Richter, Jakob Oftebro, Lars Mikkelsen, Stig Hoffmeyer
Member Reviews
You would think that coming of age werewolf tales would get boring. Nope! This is a fresh take, wonderfully written, directed, and acted.
Very low key and confident direction only underscores the effectiveness of this well told story with genuine performances. The comparisons to GINGER SNAPS and LET THE RIGHT ONE IN are very apt. This is not a creature feature on an overt level like THE HOWLING but definitely has staying power well after the credits roll.
Well worth the time to watch. Not the usual Hollywood drivel.
It's not terrifying it's not a movie that keep's you at the edge of your seat it's just a good movie
A great dark coming of age story with creature elements ad a slow burn pace to build thick atmosphere.