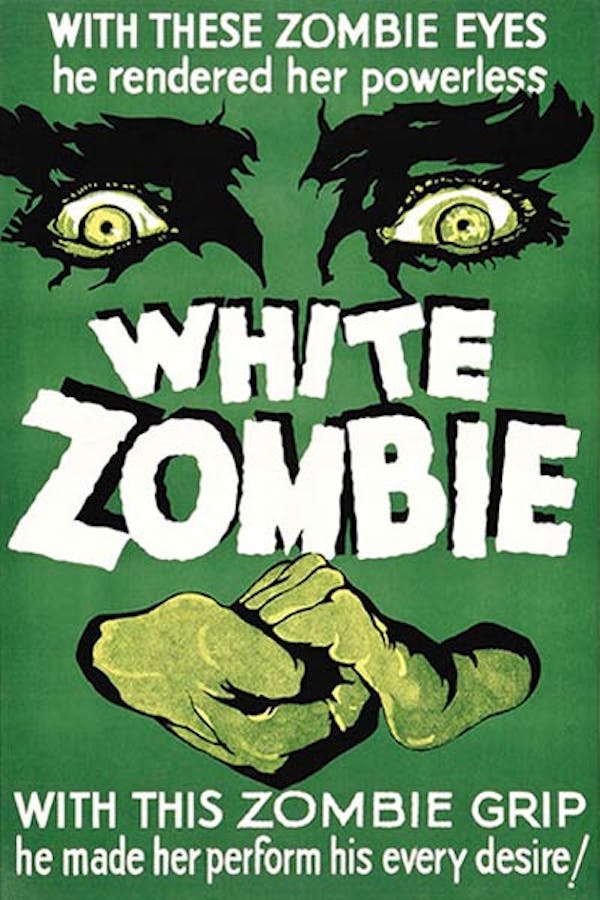 White Zombie
Directed by Victor Hugo Halperin
Bela Lugosi plays an evil witch doctor who commands zombies in this horror classic which (duh) inspired the name of Rob Zombie's '90s alternative group. Murder Legendre is the zombie master of Haiti, who is approached one evening by a young man named Charles who needs help with a twisted plan. Kill Madeline, the girl who rejected him and married another, and bring her back as a zombie. Then she can be Charles' forever. Set on the voodoo-filled isle of Haiti, WHITE ZOMBIE offers a chilling crash course in what NOT to do when the love of your life rejects you.
Bela Lugosi plays an evil witch doctor who commands zombies in this horror classic.
Cast: Bela Lugosi, Madge Bellamy, Joseph Cawthorn, An Jo
Member Reviews
Holds up ok considering its age and has an interesting premise, but is more important for its influence and for being the first zombie movie, rather than for being a truly exceptional movie. Bela Lugosi is a blast to watch as always though.
Classic movie & iconic actor (Bela Lugosi) that started a genre.
This one has a tremendous ending! Classic Bela Lugosi throughout.
Bela Lugosi is superb as he always is in this early motion picture, a film which the band White Zombie hot their namesake. Enjoyed the setting and the take on zombies. Has some slow parts but so does the original Dracula. Bela is a complete boss in this. Really cool and devious
Bela Lugosi is so suave! If you're the type of person to get offended at old movies for being anti-this or that, then you probably won't like this one. However, if you're a classic horror fan this is a must watch. A lot of 1930's acting came off as stiff and melodramatic (see Neil and Madeline) but the old doctor priest and Bela Lugosi are fantastic. Lugosi really has fun with every role and his smirks in this movie are epic! I loved it.