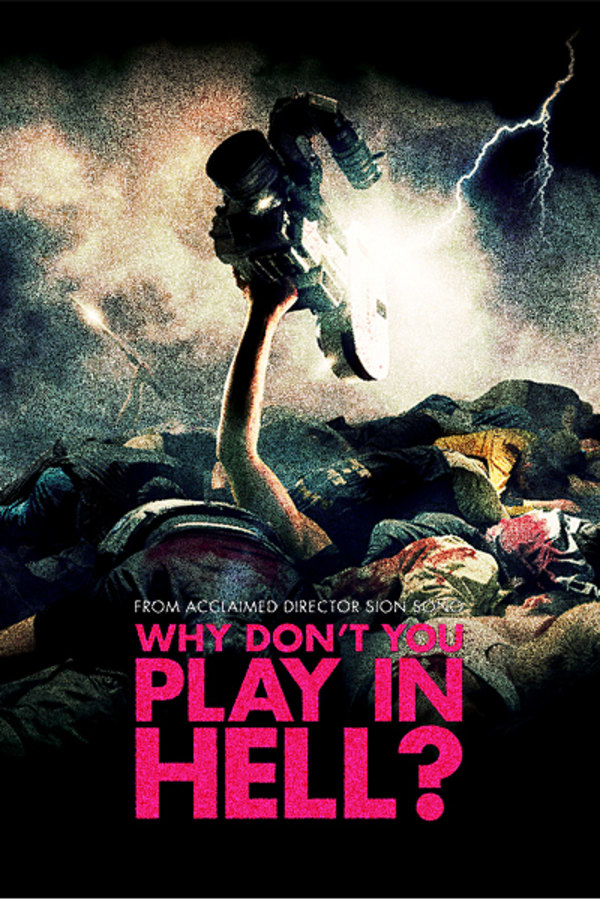 Why Don't You Play in Hell
Directed by Shion Sono
There's a war going on, but that won't stop the inexperienced but eager wannabe film crew, The Fuck Bombers, from following their dreams of making the ultimate action epic. Ten years ago, yakuza mid-boss Ikegami led an assault against rival don, Muto. Now, on the eve of his revenge, all Muto wants to do is complete his masterpiece, a feature film with his daughter in the starring role, before his wife is released from prison. And The Fuck Bombers are standing by with the chance of a lifetime: to film a real, live yakuza battle to the death...on 35mm! Endlessly irreverent and wildly, hilariously visceral, Why Don't You Play In Hell? is a Tarantino-esque ode to the yakuza films of yore, and features an over-the-top, blood-soaked finale for the ages.
A wannabe film crew is on hand for the yakuza battle of a lifetime in Sion Sono's wild work.
Cast: Jun Kunimura, Fumi Nikaido, Shin'ichi Tsutsumi
Member Reviews
Llllllllllllllllllllllllllllllllmllllllllmlłllllllmll
great meta movie about film making and a damn funny yakuza send up as well. proof that Japanese people have 30 gallons of blood in their bodies under intense pressure. 2 for some inspired impromptu unicorn (kirin?) cosplay in the last act, -1 skull for the stupid jingle that will haunt you dreams for the rest of your life.
Truly a messed up movie in all the best ways.