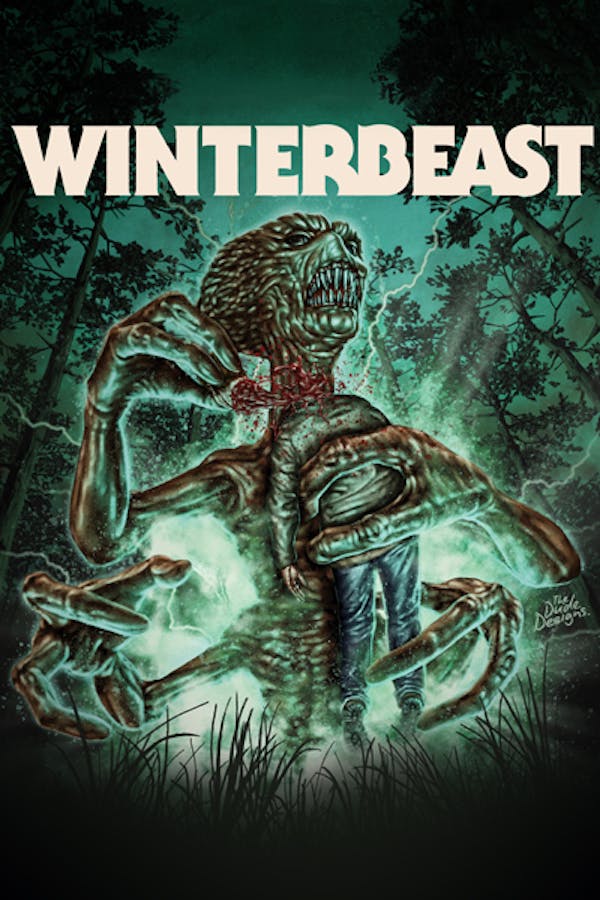 Winterbeast
Directed by Christopher Thies
Weird things are happening in and around the Wild Goose Lodge, a snowy inn located in rural Massachusetts. People are being found dead and mutilated, while others are vanishing without a trace. Realizing that the violence might have something to do with Native American black magic and the ancient secrets of the area's historic totem poles, a trio of cops decide to investigate the goings on, and are faced with an array of monsters, ghouls, and even a sampling of murderous locals!
People are being killed off near a popular mountain lodge, with a legend claiming that the mountain is haunted by a deadly Native American demonic curse.
Cast: Tim R. Morgan, Mike Magri
Member Reviews
The joy of this bizarre, patched together mess of a film is how some scenes were shot in 1986 and others in '89, creating ALL sorts of continuity issues. People age, then look younger again, then age again. Real mustaches become fake mustaches then back to real mustaches. Clothing changes in mere seconds. Plus there's fabulous stop motion galore AND the most god-awful song about Johnny being so long at the fair! A group movie night for sure.
This is not a movie. It is a ride you share with friends that are okay with kooky, uncompressible, spooky themed celluloid that deceptively entertaining.
if it was supposed to be good it would get only 1 skull but because its not ill give it 3. 🤣😂
I guess this was technically a movie?
Finally some nice slop! So bad it's good!