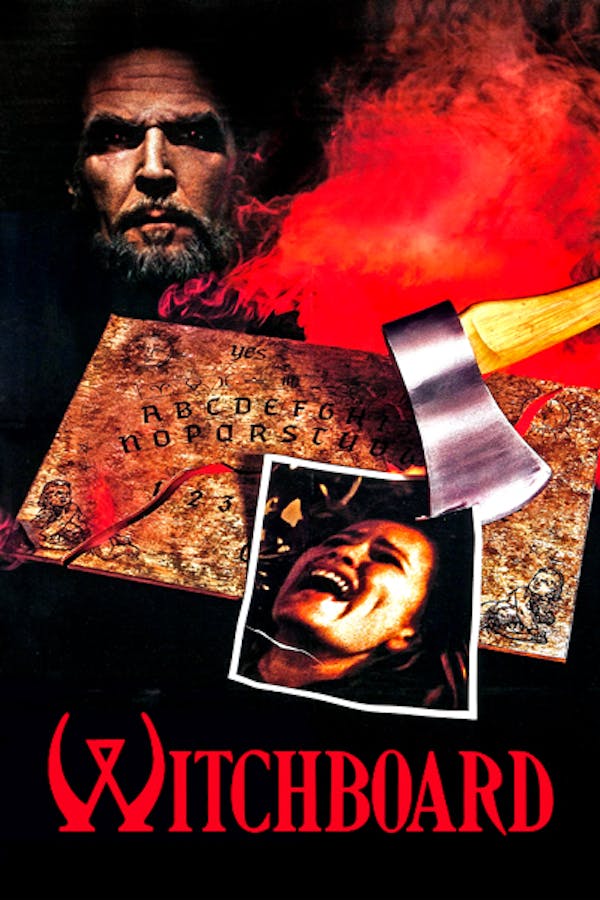 Witchboard
Directed by Kevin Tenney
In Kevin S. Tenney's demonic debut, a woman ('80s video vixen Tawny Kitaen) unknowingly makes contact with an evil spectre using a Ouija board, which results in a spiritual slaying spree. Now it's up to Linda's boyfriend and her ex to stop the evil entity before it possesses her and kills again. As he did with NIGHT OF THE DEMONS, Tenney took smart steps to subvert the expectations of audiences well-versed in the cliches of the haunting and possession subgenres. Kathleen Wilhoite ("ER") adds some tongue-in-cheek comic relief as a kooky psychic who doesn't see her own death coming.
A woman unknowingly calls forth an evil spirit using a Ouija board.
Cast: Tawny Kitaen, Todd Allen, Stephen Nichols
Member Reviews
This movie is fine. Just fine, in fact. Didn't know it was also the director of Night of the Demons, which I watched tonight, too. They make an interesting double feature. Witchboard never quite reaches the heights I wanted it to, it just kind of fizzles out. And it's also not scary at all. However, I must say I really did find myself caring about the characters, which actually surprised me. That goes a long way and makes it probably worth the watch.
I went from hating all of the characters to getting pretty invested. It was no Night of the Demons, but it was still very good. Also, it had the fun girl from Roadhouse!
The premise feels a tad tired and the performances are boring. There's no splatter to make up for the slow pace and lack of atmosphere. The production value isn't terrible, but I found the dialogue heavy on exposition with no real payoff.
Fantastic! I loved it from beginning to end! It's a shame the woman was practically fridged in what is framed as her own story, but the male leads were wonderful in their character arcs. A really compelling story.