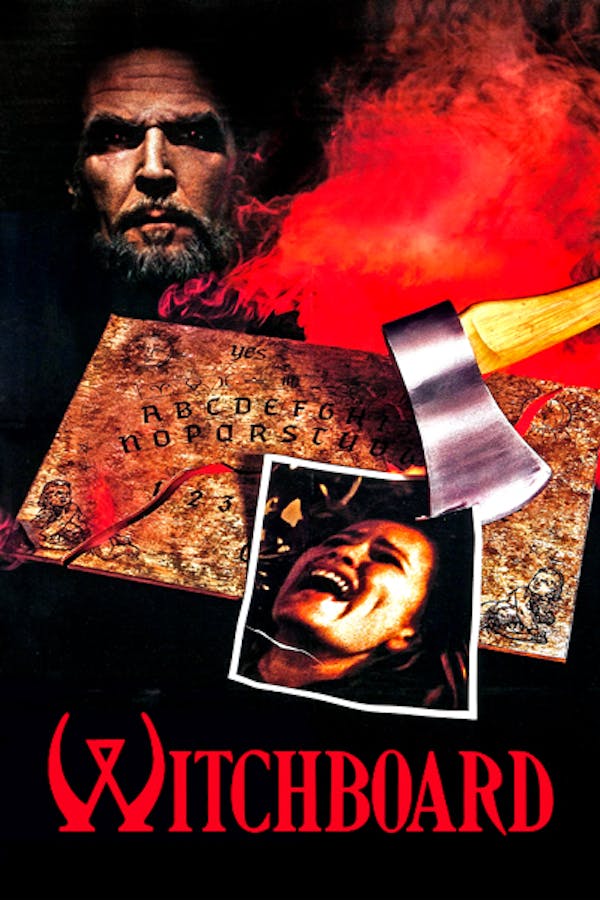 Witchboard
Directed by Kevin Tenney
In Kevin S. Tenney's demonic debut, a woman ('80s video vixen Tawny Kitaen) unknowingly makes contact with an evil spectre using a Ouija board, which results in a spiritual slaying spree. Now it's up to Linda's boyfriend and her ex to stop the evil entity before it possesses her and kills again. As he did with NIGHT OF THE DEMONS, Tenney took smart steps to subvert the expectations of audiences well-versed in the cliches of the haunting and possession subgenres. Kathleen Wilhoite ("ER") adds some tongue-in-cheek comic relief as a kooky psychic who doesn't see her own death coming.
A woman unknowingly calls forth an evil spirit using a Ouija board.
Cast: Tawny Kitaen, Todd Allen, Stephen Nichols
Member Reviews
The OG ouija, / possessed by all things 80s, / not such a bad thing.
Sublime. It's junk like this that brought me over to the dark side. Loved every minute of it.
Very enjoyable. The jump scares become very gimmicky very quickly.
grew up watching this one the last time i saw it i i was a child got to say this movie still holds up really good especially being the first of the series yea its a little cheesy but overall a good movie would recommend watching this one.