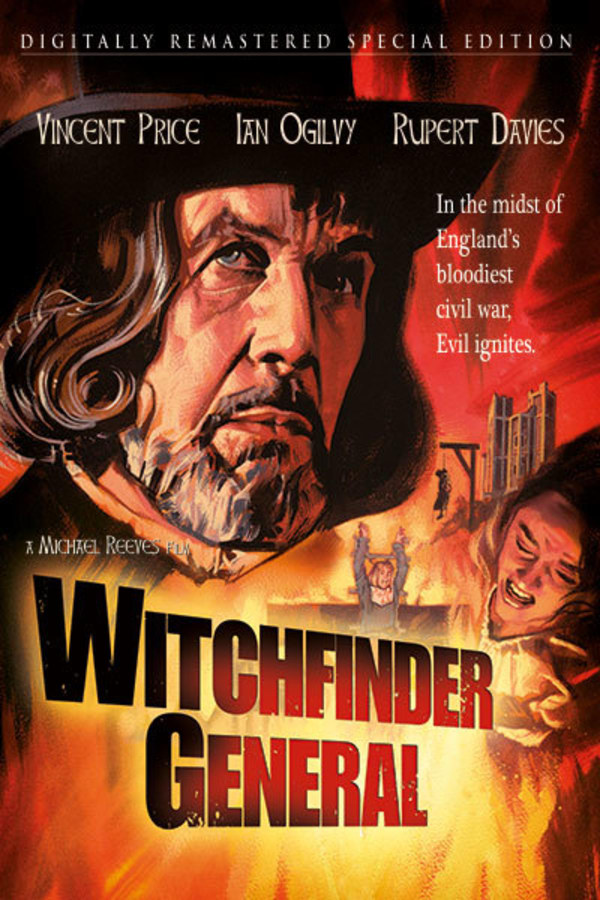 Witchfinder General
Directed by Michael Reeves
Horror legend Vincent Price is at his most wicked (and restrained) in Michael Reeves' gruesome period piece about a sadistic 17th century witch-hunter. Matthew Hopkins delights in torturing those he suspects of being in league with the Devil. As he spreads terror and torment across the English countryside, the resistance emerges in the form of a soldier whose lover was raped by Hopkins' henchman. When Hopkins decides to frame the couple as witches, all the cruel tools of torture are put to use to get them to confess. But justice may soon prevail...
Vincent Price is at his most wicked in this gruesome period piece about a sadistic witch-hunter.
Cast: Vincent Price, Ian Ogilvy, Rupert Davies
Member Reviews
Good movie and beautiful filming of the Suffolk landscape Factually incorrect though as the real Hopkins was 27 years of age when he died .
Probably the worst film Price ever made, despite his great performance. Tedious in the extreme.
One of my all time fav movie..Pure Classic 👌
Entertaining enough but not much of a horror.
Excellent movie. One of Vincent Price's best performances.