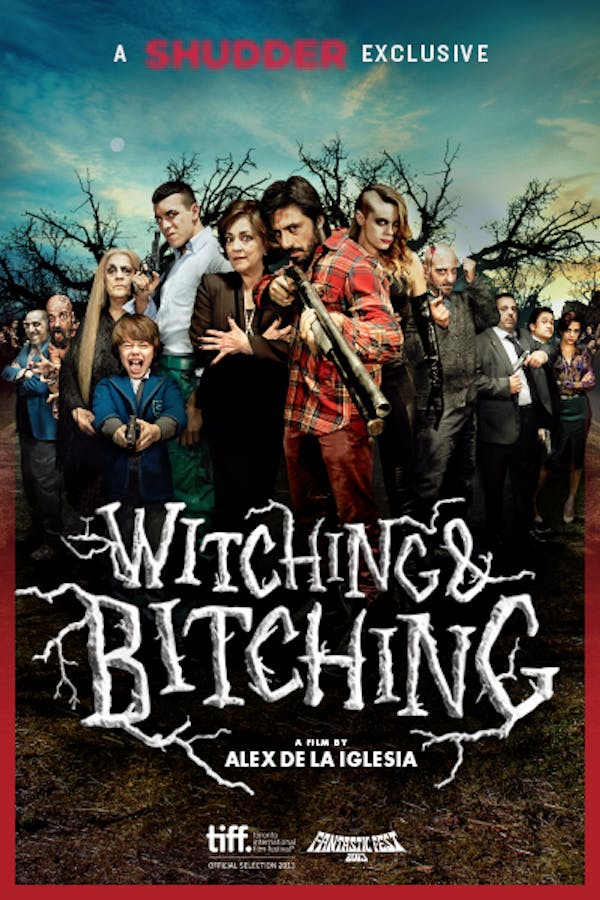 Witching and Bitching
Directed by Alex de la Iglesia
Divorced dad Jose makes a last ditch effort for cash and dignity when he, his kid and a ragtag gang of buffoons rob a pawn shop. On the run with the kid, plenty of gold and a whole lot of gripes against the women in their lives, the men run afoul of a family of witches in rural Spain. A spectacularly wild war of the sexes ensues in madman filmmaker Alex de la Iglesia's (DAY OF THE BEAST, THE LAST CIRCUS) witchy, witty horror comedy which premiered in the Midnight Madness section of the Toronto International Film Festival. A SHUDDER EXCLUSIVE. Contains strong language, sexual scenes, violence and gore.
In Alex de la Iglesia's horror comedy, a divorced dad runs afoul of witches in rural Spain.
Cast: Hugo Silva, Mario Casas, Carmen Maura, Terele Pávez, Carolina Bang
Member Reviews
I thought this was butthurt and bitching
Well that was awesome! So silly and funny it had me grinning throughout the whole thing. Plenty of grisly gore and witchy misbehaving too. Madcap, weird, also had some really fun creepy characters.
Amazing movie. Funny mixed well with super natural gore and special effects. Like others I have seen it is Nuts! And an enjoyable ride.
An incredible movie. Funny, gory and great special effects