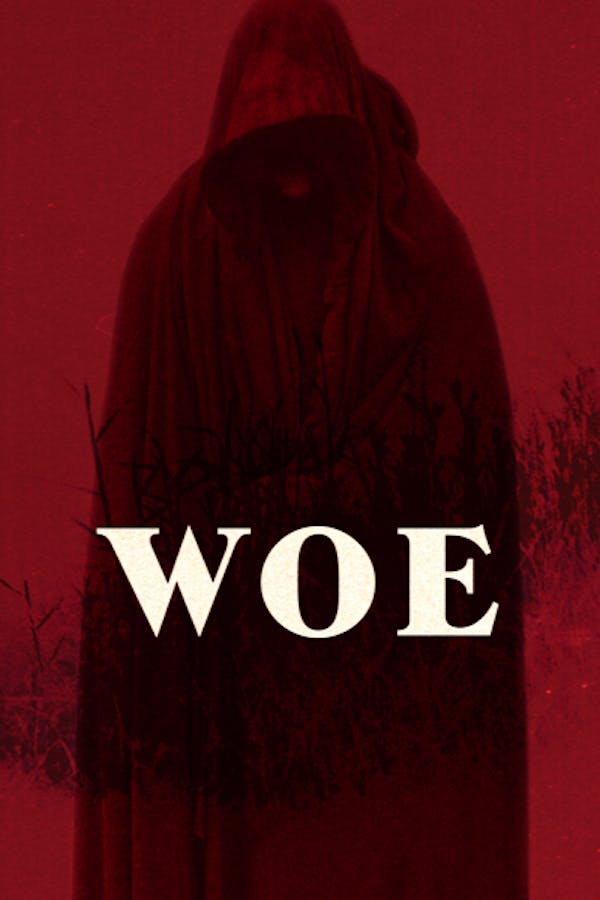 Woe
Directed by Matthew Goodhue
One year after their father's death, Charlie endlessly repairs the old family house while his sister, Betty, decides to sell their father's car without her brother's consent - the same car their father committed suicide in. As the two avoid confronting their prolonged grief, mental health, and each other, a hunchbacked creature shadows their every move. Their estranged Uncle Pete, believed to be dead, claims to have answers - if only Charlie and Betty would get out of their own heads and accept help.
A brother and sister stumble upon their father's secret one year after his death. They soon learn that this secret may not be his alone.
Cast: Adam Halferty, Jessie Rabideau, Ryan Kattner, James Russo
Member Reviews
This was a very well done slowly unwinding film both in presentation and in the characters as well. A lot of hate from other reviewers here but worth seeing. The Woe is the real horror. Some try to find too much or a hidden element but to me this was very clear. The woe was brought on from depression, shame and guilt over suicide not from the hooded demon and there my friends is the woe of the firm. Human nature and all its faults is the demon.
They tried to do the whole mysterious slow burn without the reveal or payoff. Acting was good and I did want to see where it was going...wish the ending was different.
End pretty much ruined the flick.
Not really worth the watch.