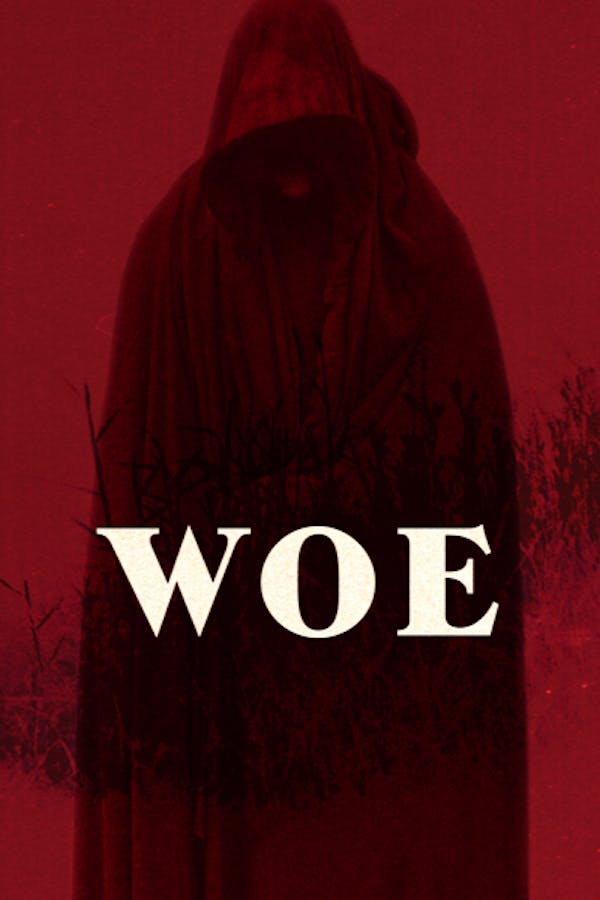 Woe
Directed by Matthew Goodhue
One year after their father's death, Charlie endlessly repairs the old family house while his sister, Betty, decides to sell their father's car without her brother's consent - the same car their father committed suicide in. As the two avoid confronting their prolonged grief, mental health, and each other, a hunchbacked creature shadows their every move. Their estranged Uncle Pete, believed to be dead, claims to have answers - if only Charlie and Betty would get out of their own heads and accept help.
A brother and sister stumble upon their father's secret one year after his death. They soon learn that this secret may not be his alone.
Cast: Adam Halferty, Jessie Rabideau, Ryan Kattner, James Russo
Member Reviews
While I don't think it was as bad as a lot of others who reviewed it, I do think it's marketed entirely incorrectly. It's full of blatant symbolism and metaphor, and just keeps smacking the view over the head with it. Also, it incorporates far too many MacGuffins with no payoff whatsoever that seem to only exist in the story to promise some kind of grand revelation only to be ignored. The cinematography was well done, though.
Midnightmary hit the nail on the head with her review. This is not a good movie. I would not even classify this as a horror movie. Nothing about this movie was horrific except for how boring it was. Don't even bother with this.
While visually stylish, could've benefited from less concrete representations (visions, hallucinations?) of the mental maladies afflicting the central character and more abstraction on that account. It does feature one of the best representations of a believable, ordinary couple (Jessie Rabideau and Ryan Kattner) I've seen in a horror film which helps ground the proceedings.