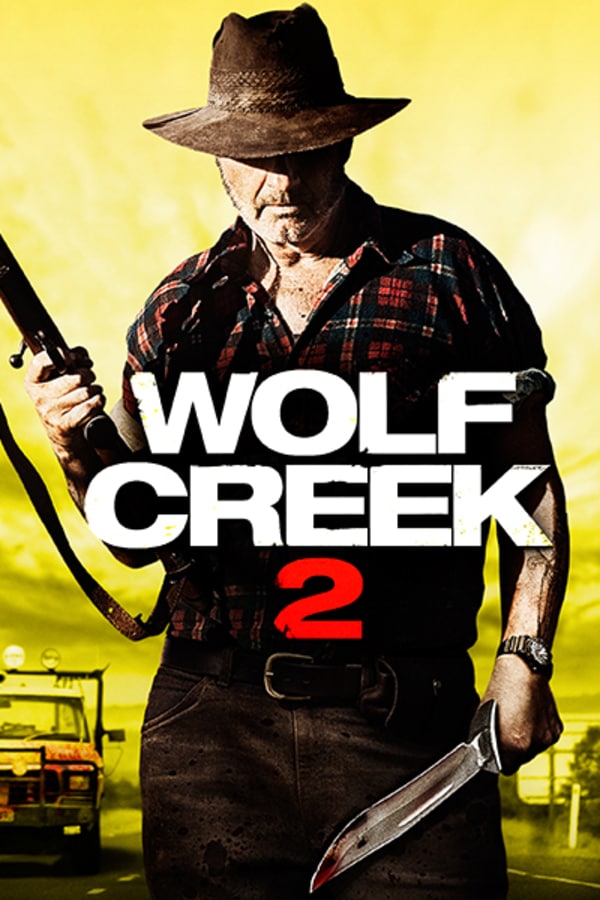 Wolf Creek 2
Directed by Greg McLean
In this follow up to outback horror, WOLF CREEK 2, deranged serial killer, Mick Taylor (John Jarratt), continues his search for fresh victims in the Australian wilderness. When unsuspecting British tourist, Paul, inadvertently rescues Taylor's next victim, the two become embroiled in a deadly game of cat-and-mouse. Will Mick be able to survive another day? WOLF CREEK 2 focuses more heavily on the exploits of Mick Taylor than in its predecessor, creating a darkly funny tale that explores the innate prejudices found in the Australian outback. Contains strong language, violence and gore.
Mick Taylor continues his search for fresh victims in this darkly funny sequel to WOLF CREEK.
Cast: John Jarratt, Ryan Corr, Rutger Enqvist, Katarina Schmidt
Member Reviews
LOVE to hate this guy! Both 1 and 2 are amazing! I can't get the little Aussie song he would lol! **Tie me kangaroo down**
LOVED to hate this guy! Amazing movie both 1, and 2. I'm addict3d to singing his little Aussie song. Watch it!
What a good horror is to be!