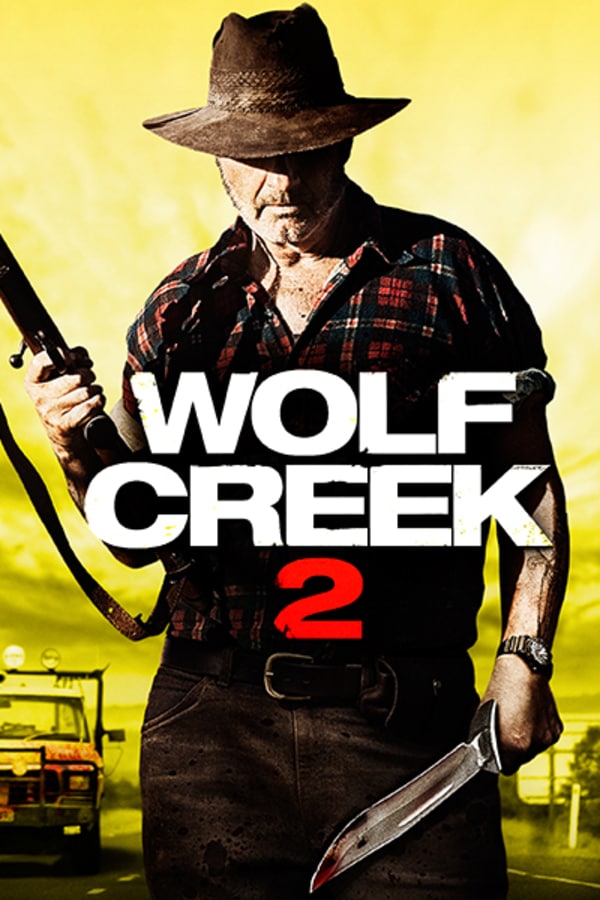 Wolf Creek 2
Directed by Greg McLean
In this follow up to outback horror, WOLF CREEK 2, deranged serial killer, Mick Taylor (John Jarratt), continues his search for fresh victims in the Australian wilderness. When unsuspecting British tourist, Paul, inadvertently rescues Taylor's next victim, the two become embroiled in a deadly game of cat-and-mouse. Will Mick be able to survive another day? WOLF CREEK 2 focuses more heavily on the exploits of Mick Taylor than in its predecessor, creating a darkly funny tale that explores the innate prejudices found in the Australian outback. Contains strong language, violence and gore.
Mick Taylor continues his search for fresh victims in this darkly funny sequel to WOLF CREEK.
Cast: John Jarratt, Ryan Corr, Rutger Enqvist, Katarina Schmidt
Member Reviews
Mick Taylor is pure evil but his dark humour is hilarious
nice and gory, like the first one
One of the top on my list!
I watched the first one years and years ago, you can't go wrong with these films, although the 'cat and mouse' chase I thought was a bit long... but still a really good film