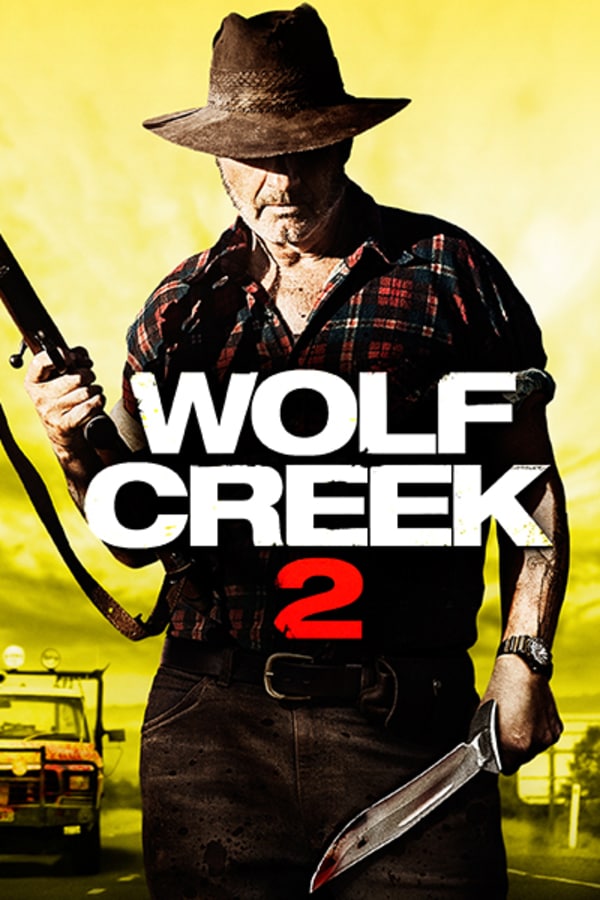 Wolf Creek 2
Directed by Greg McLean
In this follow up to outback horror, WOLF CREEK 2, deranged serial killer, Mick Taylor (John Jarratt), continues his search for fresh victims in the Australian wilderness. When unsuspecting British tourist, Paul, inadvertently rescues Taylor's next victim, the two become embroiled in a deadly game of cat-and-mouse. Will Mick be able to survive another day? WOLF CREEK 2 focuses more heavily on the exploits of Mick Taylor than in its predecessor, creating a darkly funny tale that explores the innate prejudices found in the Australian outback. Contains strong language, violence and gore.
Mick Taylor continues his search for fresh victims in this darkly funny sequel to WOLF CREEK.
Cast: John Jarratt, Ryan Corr, Rutger Enqvist, Katarina Schmidt
Member Reviews
Excellent movie i must say .... But when the hell are they making number [ 3 ] You no i spent 10 years the joint. And i think i met his [ BROTHER ] a couple of times... LOL... Anyways it's a great movie. And i give it [ 5 ] SKULLS...
Far better than I remembered, nice and graphic. Loved it!
Both of the Wolf Creek films are good to watch for horror addicts, i enjoyed them that much i bought them both on DVD.
Oh and forgot to mention what an amazing part John Jarrat plays!! Fantastic acting! Couldn't think of anybody else who would fit the role so perfectly! The 5 stars is for that crazy outback legend haha
Love the dark, psychopathic humour! Action throughout and lots of blood and gore. Only reason I haven't given it 5 stars is a couple of things could of done with just a little more explanation but other than that, ace film!