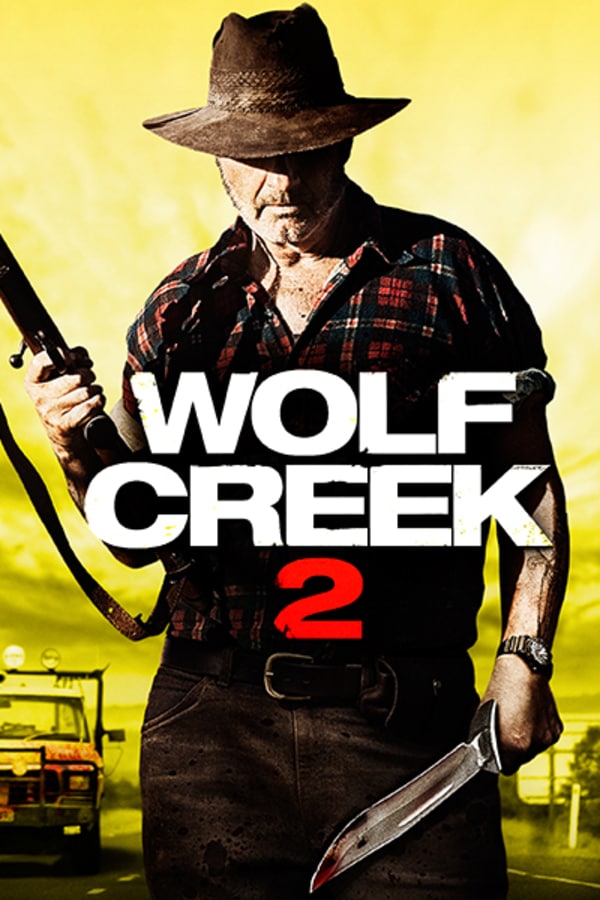 Wolf Creek 2
Directed by Greg McLean
In this follow up to outback horror, WOLF CREEK 2, deranged serial killer, Mick Taylor (John Jarratt), continues his search for fresh victims in the Australian wilderness. When unsuspecting British tourist, Paul, inadvertently rescues Taylor's next victim, the two become embroiled in a deadly game of cat-and-mouse. Will Mick be able to survive another day? WOLF CREEK 2 focuses more heavily on the exploits of Mick Taylor than in its predecessor, creating a darkly funny tale that explores the innate prejudices found in the Australian outback. Contains strong language, violence and gore.
Mick Taylor continues his search for fresh victims in this darkly funny sequel to WOLF CREEK.
Cast: John Jarratt, Ryan Corr, Rutger Enqvist, Katarina Schmidt
Member Reviews
I loved it! Its a great follow up to the first one. Mick Taylor is one mean dude, not someone I would wanna meet on a dark road!
Not as good as the first but same old story Mick Taylor stole the show John Jarratt really does a great job everytime he steps into the character super cruel but strangely likeable
The man that plays Mick, the evil guy, is fantastic. Not many actors can creep and scare me. He is very believable and perfect for this role. This movie, along with the first one were very good. I did like the 1st one better but this one is a thumbs up as well.
AH! FUCK MATE! here come's Jonny
LOVE to hate this guy! Both 1 and 2 are amazing! I can't get the little Aussie song he would lol! **Tie me kangaroo down**