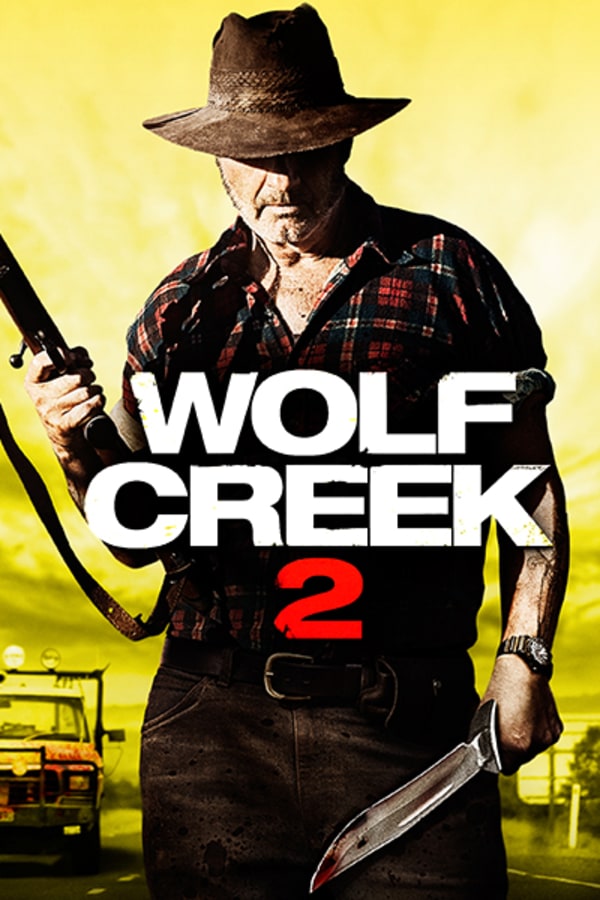 Wolf Creek 2
Directed by Greg Mclean
In this follow up to outback horror, WOLF CREEK 2, deranged serial killer, Mick Taylor (John Jarratt), continues his search for fresh victims in the Australian wilderness. When unsuspecting British tourist, Paul, inadvertently rescues Taylor's next victim, the two become embroiled in a deadly game of cat-and-mouse. Will Mick be able to survive another day? WOLF CREEK 2 focuses more heavily on the exploits of Mick Taylor than in its predecessor, creating a darkly funny tale that explores the innate prejudices found in the Australian outback. Contains strong language, violence and gore.
Mick Taylor continues his search for fresh victims in this darkly funny sequel to WOLF CREEK.
Cast: John Jarratt, Ryan Corr, Rutger Enqvist, Katarina Schmidt
Member Reviews
I loved the first movie, but after watching this one. I don't think I could ever go back and watch it again. It was horrible.
I prefer the first movie, but this was still great. Scarier than a lot of other stuff because this stuff DOES happen and could happen to anyone.
Much better than the first one. I give it 3.75 skulls
The first was a story in itself and didn't really need a sequel, so the sequel was never likely to be as good. That said, they've gone the right route, not worrying too much about the plot and just ratcheted up the violence while maintaining the tension nicely. Very entertaining.
always scary as shit...good acting ...this shit happens all the time and we dont know it.