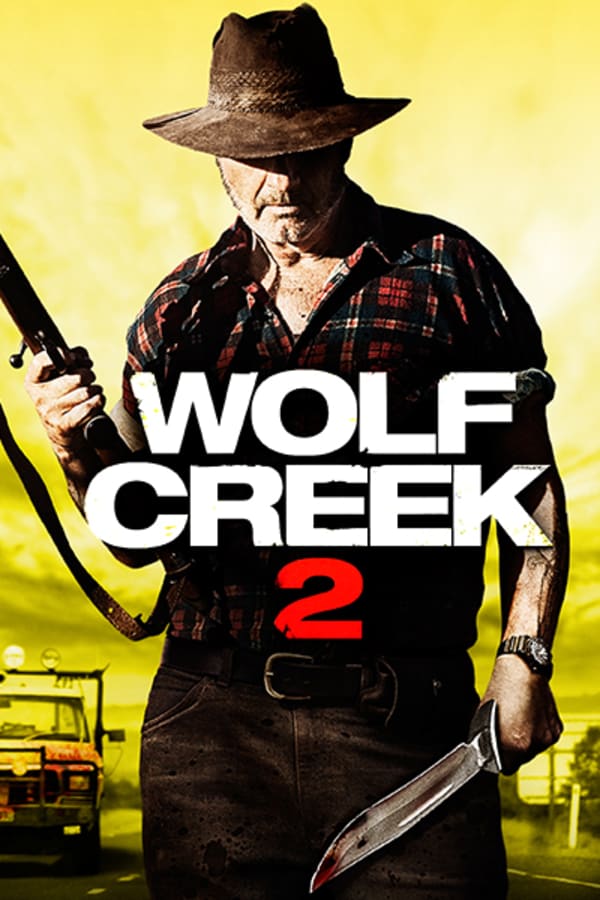 Wolf Creek 2
Directed by Greg Mclean
In this follow up to outback horror, WOLF CREEK 2, deranged serial killer, Mick Taylor (John Jarratt), continues his search for fresh victims in the Australian wilderness. When unsuspecting British tourist, Paul, inadvertently rescues Taylor's next victim, the two become embroiled in a deadly game of cat-and-mouse. Will Mick be able to survive another day? WOLF CREEK 2 focuses more heavily on the exploits of Mick Taylor than in its predecessor, creating a darkly funny tale that explores the innate prejudices found in the Australian outback. Contains strong language, violence and gore.
Mick Taylor continues his search for fresh victims in this darkly funny sequel to WOLF CREEK.
Cast: John Jarratt, Ryan Corr, Rutger Enqvist, Katarina Schmidt
Member Reviews
Huge fan of both the wolf creek films and series's ! Actually a superior sequel as the first one there wasn't quite as much action and you didn't get too know the character but in this one you find out plenty and see how mentally crazy he is ! Awesome film although we do need a 3rd series and 3rd film and too see mick killed off or arrested for all the bad Shite he's done
This is a hot mess compared to the first movie, which was both disturbing and memorable. I can't believe they received the funding or the interest to produce a third. I like John Jarratt, and he was hot, twenty or thirty years ago. Now, it was more sad than scary watching him huff and puff after his latest kills. I'm supposed to believe he can take down several fit, young backpacking men?? He's pushing 70 and it's easier to picture him nodding off in a recliner all day while watching war movies. Horrible film.
A decent sequel in my opinion, but not as good as the first one. Still lots of action, scary premise and gore. Didn't like the kangaroo or dog scenes though.