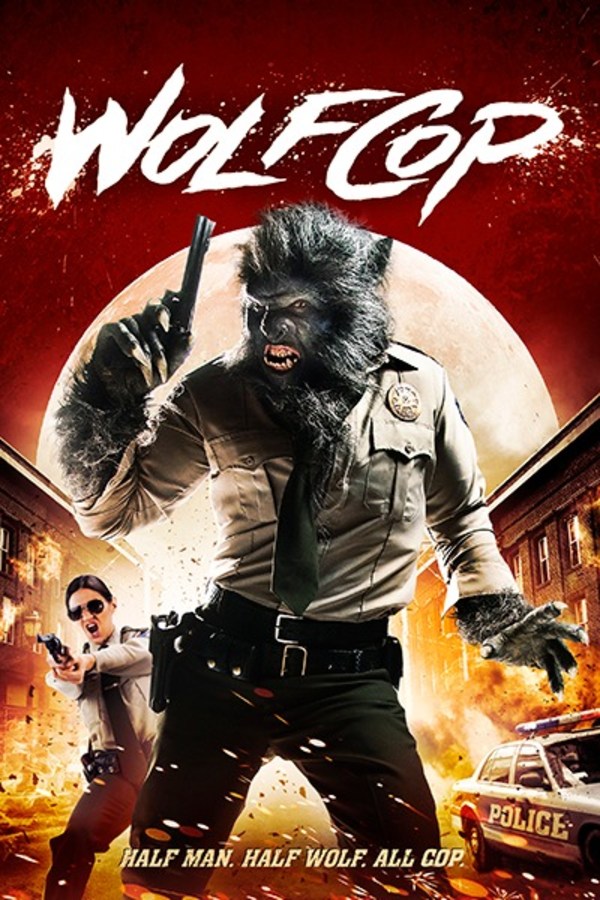 Wolfcop
Directed by Lowell Dean
Drunken cop Lou Garou isn't the best cop in Woodhaven– in fact, he's probably the worst. When Lou wakes up with a pentagram carved in his chest, heightened senses and body hair that's growing at an alarming rate, he must solve the mystery of this transformation. He'll have to take on a case no normal cop would be able to solve, but this half-man, half-beast is not just a cop... he's a WOLFCOP.
This half-man, half-beast is not just a cop... he's a WOLFCOP.
Cast: Leo Fafard, Amy Matysio, Jonathan Cherry, Aidan Devine, Sarah Lind
Member Reviews
Ok, so for the first half of the film the plot seems like it's just a hot mess of nonsense. But you can keep watching because the dark humour and the gore is fantastic. Then, towards the end, what you thought was just a hot mess of a plot actually starts to make sense and you realize that you're just finished up a fan-fucking-tactic film.
I watched this because of Adam Newman's stand up comedy bit on the prostetic. Fun movie!
Werewolf dick transformation. That's really all that needs to be said...but I guess I'll say more. This movie is hilarious, campy fun with tons of gore. It's just...FUN.
Come on people, you know exactly what you're getting yourself into. It's just pure dumbness, but not the biggest waste of time if you drink along with Lou