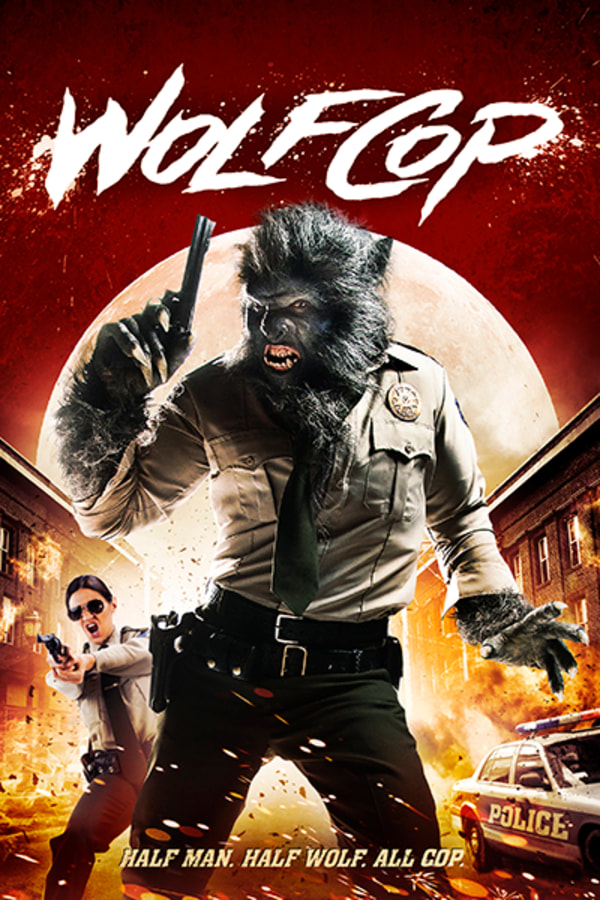 Wolfcop
Directed by Lowell Dean
Drunken cop Lou Garou isn't the best cop in Woodhaven– in fact, he's probably the worst. When Lou wakes up with a pentagram carved in his chest, heightened senses and body hair that's growing at an alarming rate, he must solve the mystery of this transformation. He'll have to take on a case no normal cop would be able to solve, but this half-man, half-beast is not just a cop... he's a WOLFCOP.
This half-man, half-beast is not just a cop... he's a WOLFCOP.
Cast: Leo Fafard, Amy Matysio, Jonathan Cherry, Aidan Devine, Sarah Lind
Member Reviews
This is the the kind of movie Scorcese is referring to when he talks about cinema.
Loved it! Thanks to Joe Bob for introducing me to another great movie!
Lots of fun, great effects. Way above average for a modern horror movie
It could have been campy fun, but it was just terrible. It doesn't even have fun ideas, but poor execution. Just nothing redeeming whatsoever.
Not a bad movie. Kind of what I expect from the library of Shudder. These are the kinds of movies that are the best of the worst which you would see at a marathon or film festival.