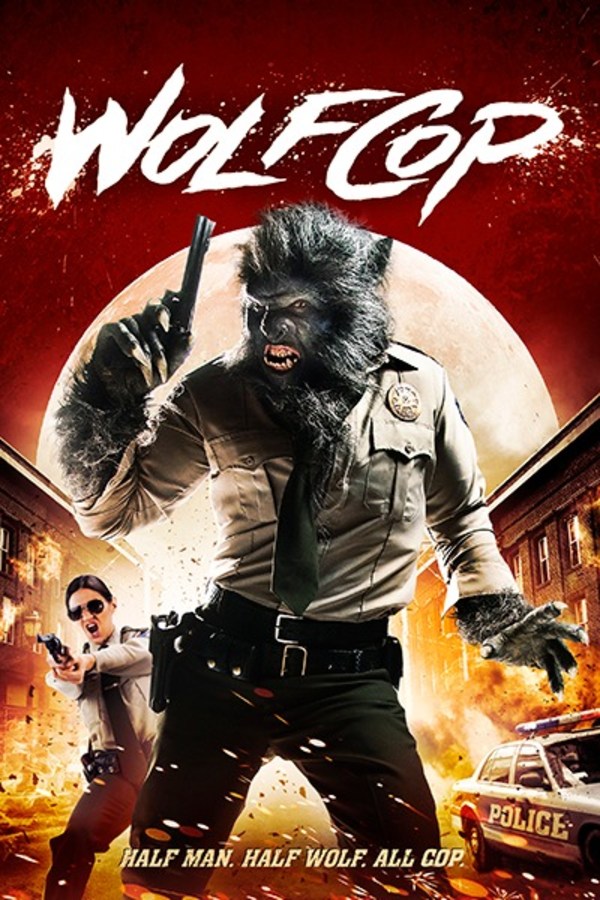 Wolfcop
Directed by Lowell Dean
Drunken cop Lou Garou isn't the best cop in Woodhaven– in fact, he's probably the worst. When Lou wakes up with a pentagram carved in his chest, heightened senses and body hair that's growing at an alarming rate, he must solve the mystery of this transformation. He'll have to take on a case no normal cop would be able to solve, but this half-man, half-beast is not just a cop... he's a WOLFCOP.
This half-man, half-beast is not just a cop... he's a WOLFCOP.
Cast: Leo Fafard, Amy Matysio, Jonathan Cherry, Aidan Devine, Sarah Lind
Member Reviews
Way funnier and better made than I expected. Actually worth watching!
Watchable. Doesn't bring anything new to the table, though.
Delivers everything you should expect from a movie called Wolfcop, and a few things more, without overstaying it's welcome. Kicking soundtrack, cheesy gore, over-the-top action, tight editing; its Wolfcop.
How did I miss this one for so long? Campy? Yup. Cheesy story? Yup. Bad acting? Yup. Lots of gore? You bet! This one is a lot of fun in a cheesy, never gonna get mainstream recognition kind of way. It's hilarious and a fun time for sure! Check it out!
An excellent example of fun horror. It's called Wolfcop for Pete's snake, and thankfully doesn't take itself any more serious than a film with that title should. The Willie character alone makes this one an easy repeat watch on any ole dull ass weekend. Liquor Donuts!