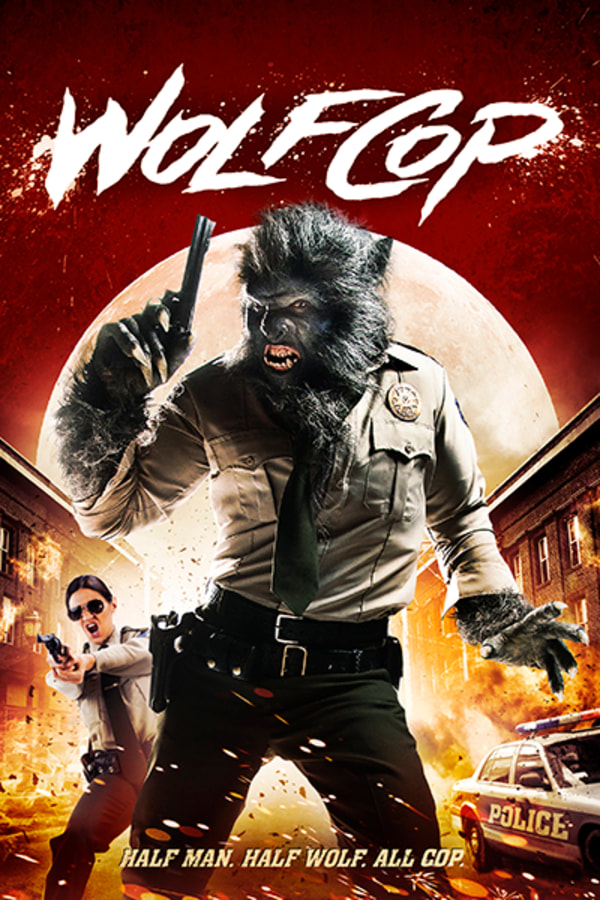 Wolfcop
Directed by Lowell Dean
Drunken cop Lou Garou isn't the best cop in Woodhaven– in fact, he's probably the worst. When Lou wakes up with a pentagram carved in his chest, heightened senses and body hair that's growing at an alarming rate, he must solve the mystery of this transformation. He'll have to take on a case no normal cop would be able to solve, but this half-man, half-beast is not just a cop... he's a WOLFCOP.
This half-man, half-beast is not just a cop... he's a WOLFCOP.
Cast: Leo Fafard, Amy Matysio, Jonathan Cherry, Aidan Devine, Sarah Lind
Member Reviews
Great cop movie. I really thought this movie was awesome. They need to make a sequel
best werewolf cop movie i ever saw
I knew this one wasn't going to be high art, but was still disappointed. The dialogue was too mundane to be genuinely funny, especially coupled with a generic plot and gags you can see a mile off. I couldn't finish this one, and wouldn't recommend it to literally anyone. Even diehard fans of lowbrow and low budget horro can find much better entertainment.
This movie was exactly what I expected from a Canadian movie about an alcoholic werewolf cop. Looking forward to Shudder getting the sequel.
Look it's called wolfcop, you know what you're getting into, I don't think it leaned heavily enough into the 'so bad it's good' appeal for me personally however, and while not a TOTAL waste of time, I don't recommend it unless you're drunk and with friends