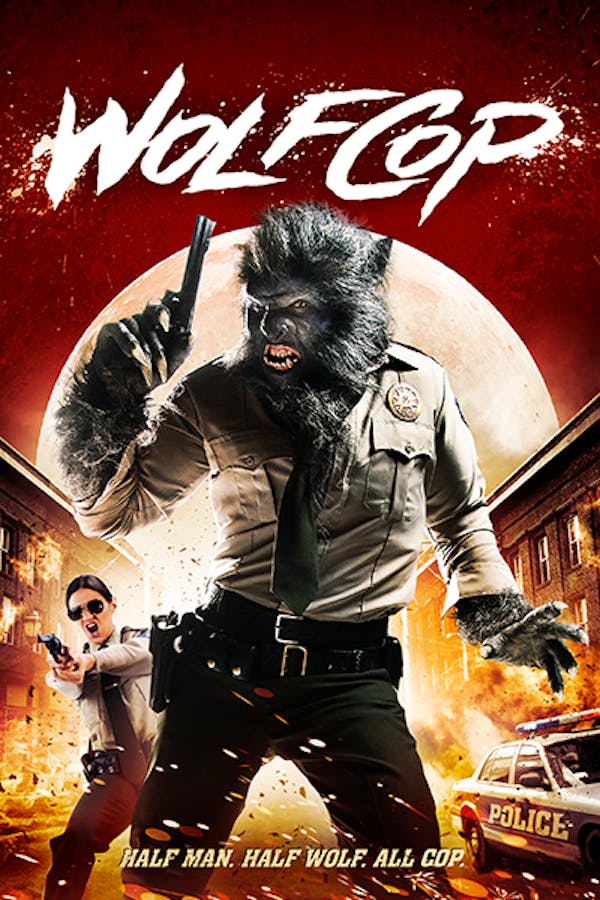 Wolfcop
Directed by Lowell Dean
Drunken cop Lou Garou isn't the best cop in Woodhaven– in fact, he's probably the worst. When Lou wakes up with a pentagram carved in his chest, heightened senses and body hair that's growing at an alarming rate, he must solve the mystery of this transformation. He'll have to take on a case no normal cop would be able to solve, but this half-man, half-beast is not just a cop... he's a WOLFCOP.
This half-man, half-beast is not just a cop... he's a WOLFCOP.
Cast: Leo Fafard, Amy Matysio, Jonathan Cherry, Aidan Devine, Sarah Lind
Member Reviews
I really enjoyed this movie. It wasnt the best but it was entertaining and just wait for the Gowan scene. Ive said enough just watch the damn movie already.
Apart from a few good jokes, this one felt flat pretty fast.
Hilarious and distinctly Canadian. I was so happy to hear Gowan on the soundtrack. The first transformation scene is definitely one of the most unique I've seen. Grotesque, cringy and awesome! The cheesy lines deliver and are everything I would hope for for a movie called Wolfcop.