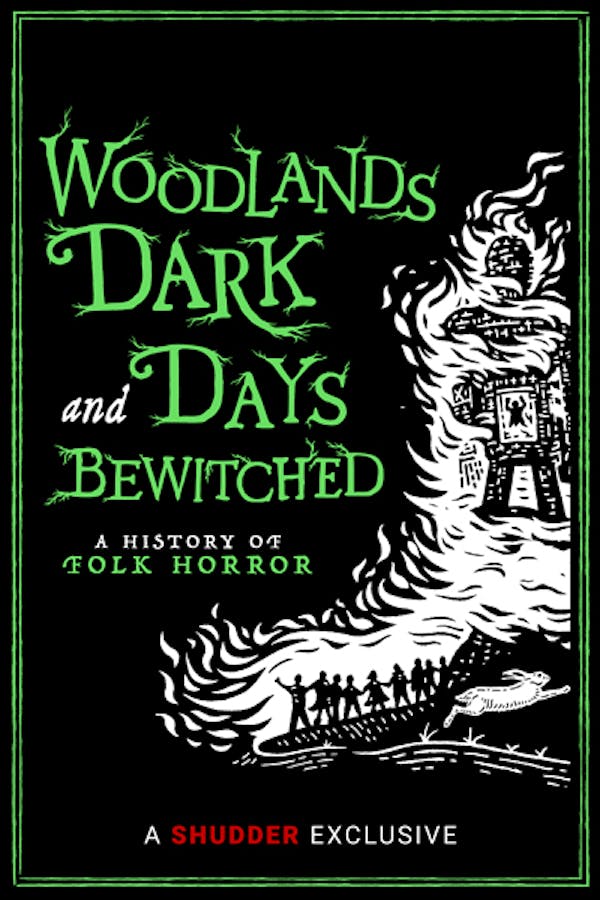 Woodlands Dark and Days Bewitched: A History of Folk Horror
Directed by Kier-La Janisse
Explore the rural roots, occult creeds and cultural lore that continue to shape international cinema. From writer/director/co-producer Kier-La Janisse comes "a seductive mega-text" (Indiewire) through the history of folk horror, featuring clips from over 200 films and interviews with more than 50 filmmakers, authors and scholars. Severin Films presents this "astounding achievement" (Screen Anarchy) that Rue Morgue calls "an unprecedented journey into where folk horror has been, where it's going and ultimately what it says about humanity." A SHUDDER EXCLUSIVE
This acclaimed documentary is a mega text through the history of folk horror, exploring the rural roots, occult creeds and cultural lore that continue to shape international cinema.
Cast: Kevin Kölsch, Dennis Widmyer, Piers Haggard, Abraham Castillo Flores, Adam Scovell
Member Reviews
Fascinating watch!! It opened up the scope of what is folk horror to an extent i did not know, while confirming the rest. Top notch👍
It was good, but I felt it was overly long. Could have done better if they cut down the run time, and got to the heart of Folk Horror more than building up to the major points.
Really long but definitely worth the watch!!
I put this on in the background at work just to have something eerie in the background-- but I have to go back and re-watch it to get every excellent detail! The topic is fascinating at its core, and this documentary did incredible justice to the many facets of folk horror-- honoring communities throughout the world in not only their contributions to the genre, but in lifting up their own stories to share with the world. Great documentary!
This feels like sitting through a fascinating lecture on humanity. The run time is three hours, but if this is your cup of tea it'll suck you right in.