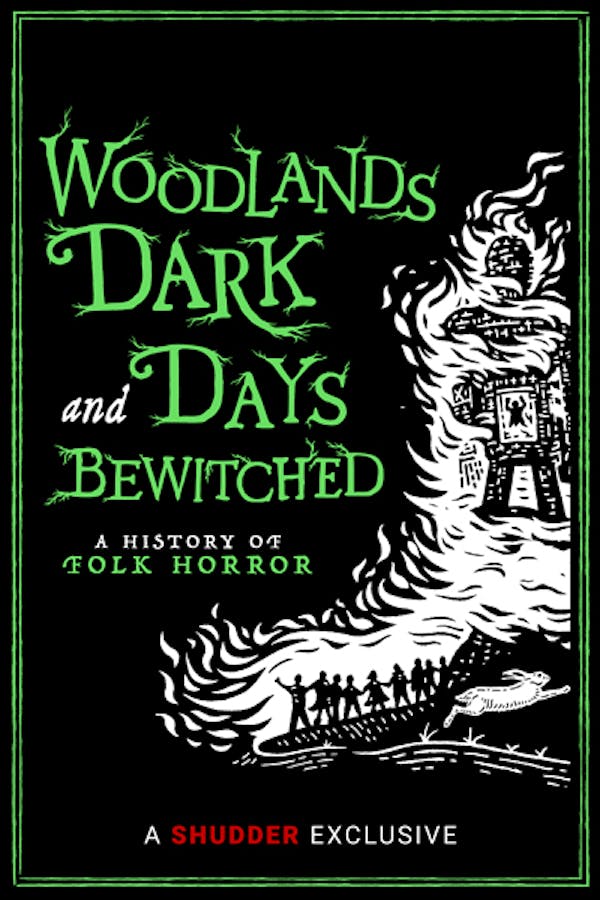 Woodlands Dark and Days Bewitched: A History of Folk Horror
Directed by Kier-La Janisse
Explore the rural roots, occult creeds and cultural lore that continue to shape international cinema. From writer/director/co-producer Kier-La Janisse comes "a seductive mega-text" (Indiewire) through the history of folk horror, featuring clips from over 200 films and interviews with more than 50 filmmakers, authors and scholars. Severin Films presents this "astounding achievement" (Screen Anarchy) that Rue Morgue calls "an unprecedented journey into where folk horror has been, where it's going and ultimately what it says about humanity." A SHUDDER EXCLUSIVE
This acclaimed documentary is a mega text through the history of folk horror, exploring the rural roots, occult creeds and cultural lore that continue to shape international cinema.
Cast: Kevin Kölsch, Dennis Widmyer, Piers Haggard, Abraham Castillo Flores, Adam Scovell
Member Reviews
Wonderful, didn't even notice how long it was
This is why I subscribe to Shudder - the documentaries are superlative and this is the best, not least because folk horror is my happy place. This is such a treat for folk horror fans, for academics, for cultural analysts, for everyone. I implore Shudder to create a folk horror category, there are so many titles in this documentary that I must see right now! A global collection of the best folk horror available, does it get better than this? Wonderful stuff.
Loved it, full of wonderful storytelling and insightful guidance through a treasure trove of worldwide folk horror cinema. My watchlist runneth over.
Very thoughtful and informative!