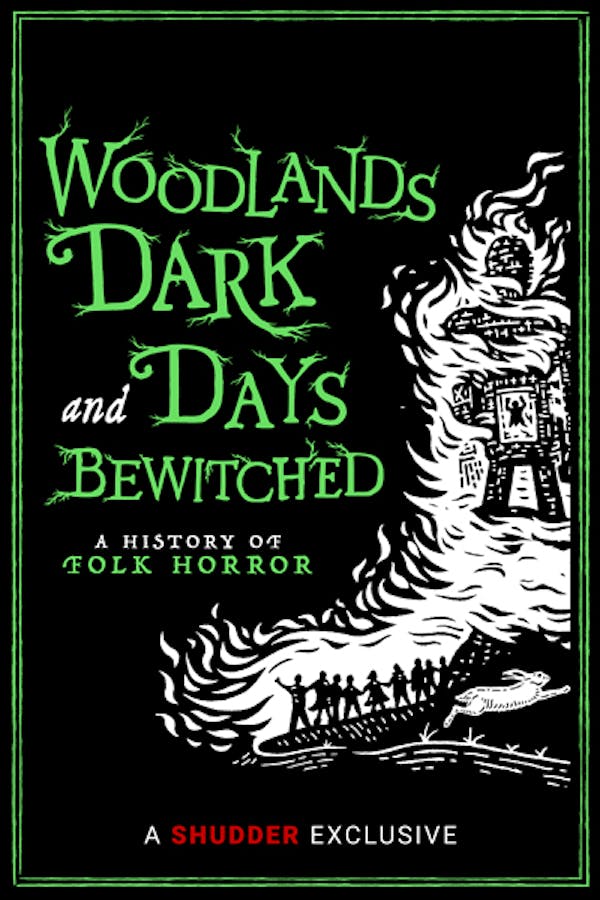 Woodlands Dark and Days Bewitched: A History of Folk Horror
Directed by Kier-La Janisse
Explore the rural roots, occult creeds and cultural lore that continue to shape international cinema. From writer/director/co-producer Kier-La Janisse comes "a seductive mega-text" (Indiewire) through the history of folk horror, featuring clips from over 200 films and interviews with more than 50 filmmakers, authors and scholars. Severin Films presents this "astounding achievement" (Screen Anarchy) that Rue Morgue calls "an unprecedented journey into where folk horror has been, where it's going and ultimately what it says about humanity." A SHUDDER EXCLUSIVE
This acclaimed documentary is a mega text through the history of folk horror, exploring the rural roots, occult creeds and cultural lore that continue to shape international cinema.
Cast: Kevin Kölsch, Dennis Widmyer, Piers Haggard, Abraham Castillo Flores, Adam Scovell
Member Reviews
I have watched this documentary multiple times and still keep coming back to it because it is just so fascinating and I notice something different each time.
a real look into the physiology and history of folk horror exploring the accuracy of what may be and what was created as the truth through film
This is a great introduction. Some of the comments on here are absurd, though. Those of you that take some sort of strange issue with the fact that there are people analyzing concepts and structures/offering their expert opinions on the topics of folk horror have never seen a documentary before, huh?
not bad butthey stray very far from what folk horror is about . im particular the ravings of this "mattie do" are qute troubling.shes spewing npc nonsense and im sorry she dosnt speak for me