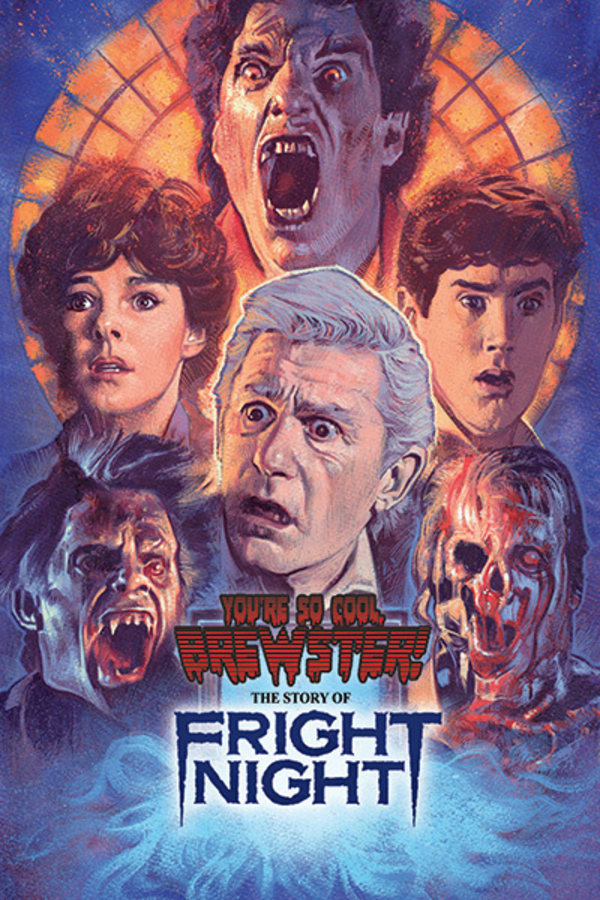 You're So Cool, Brewster! The Story of Fright Night
Directed by Chris Griffiths
Thirty years after the unlikely success of the cult vampire-horror hit FRIGHT NIGHT, documentarian Chris Griffiths and director Tom Holland teamed up to direct and produce this supersized study of the thriller and its sequel. Loaded with fascinating details from start to finish, the horror doc traces both films from inception to release and explores why they continue to resonate with horror audiences. Featuring interviews with cast members William Ragsdale, Chris Sarandon, Amanda Bearse, directors Holland and Tommy Lee Wallace and many more, it's a must-see for any fan of the franchise.
This supersized horror doc explores the making and success of FRIGHT NIGHT 1 & 2.
Cast: Chris Sarandon, Brian Thompson, Jon Gries
Member Reviews
Best horror doc I've ever watched. Loved it just as much as the film
It's so cool to get all of this BTS info on one of my favorite horror movies.
i loved this and it made me learn alot about the film and when i seen this as a kid i fell in love with it
Loved it! Learned a lot of valuable information that I hadn't previously known about Fright Night. The film will always hold a special place in my dark heart & is a cinematic treasure. Back when the majority of a film was made with real authenticity as well as movie magic, and a very small portion relied on green screen/CGI. Back when puppeteers and FX artists were at their absolute best. The 80s were an amazing time for movies & music , and this documentary really personifies what was so special about that time Fans will really enjoy this documentary.
Such an awesome classic!!!!