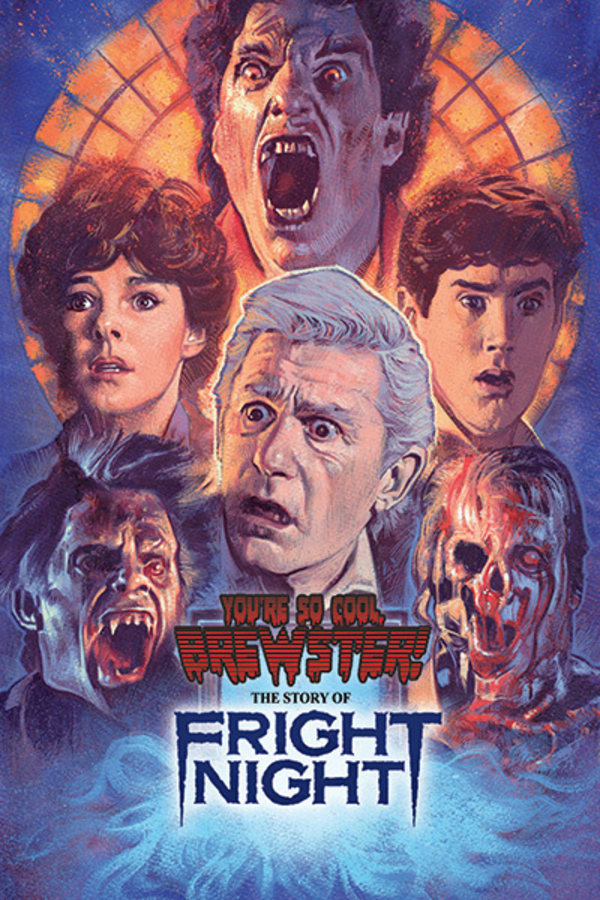 You're So Cool, Brewster! The Story of Fright Night
Directed by Chris Griffiths
Thirty years after the unlikely success of the cult vampire-horror hit FRIGHT NIGHT, documentarian Chris Griffiths and director Tom Holland teamed up to direct and produce this supersized study of the thriller and its sequel. Loaded with fascinating details from start to finish, the horror doc traces both films from inception to release and explores why they continue to resonate with horror audiences. Featuring interviews with cast members William Ragsdale, Chris Sarandon, Amanda Bearse, directors Holland and Tommy Lee Wallace and many more, it's a must-see for any fan of the franchise.
This supersized horror doc explores the making and success of FRIGHT NIGHT 1 & 2.
Cast: Chris Sarandon, Brian Thompson, Jon Gries
Member Reviews
loved this doc, though Simon Bamford's "Peter Vincent" just didn't do it for me, i thought the doc really didn't need it, not that i think he's a bad actor, i just didn't think it was necessary.
An absolute must watch for Fright Night fans! It's truly touching to see how aware the actors are that this movie impacted a lot of kids growing up in the 80's and that they honestly respect the movie and don't bash on it. It's sad that Roddy Mcdowall wasn't around to be apart of this film but he was definitely a key element in what made this series great. I would give this documentary a 4/5 due to false advertising. In the description it claims that it's a documentary about both Part I and II but when anyone mention's anything about Fright Night Part II, it's mostly in passing and they kind of frown upon it. However as a stand alone Fright Night I Documentary, it's a 5/5. A classic horror movie, timeless!
Aside from this being my favorite horror flick of all time this is a wonderful documentary for film geeks. Just awesome.
My whole childhood is in this film !!!!! This is truly a treasure and some really cool surprises mentioned here
Honestly one of the best docs I've ever seen, so informative and always fun, just like the movies! And the actor playing the host (Peter Vincent) does an AMAZING job capturing the character Roddy made us love so much. This is how horror docs need to be made.