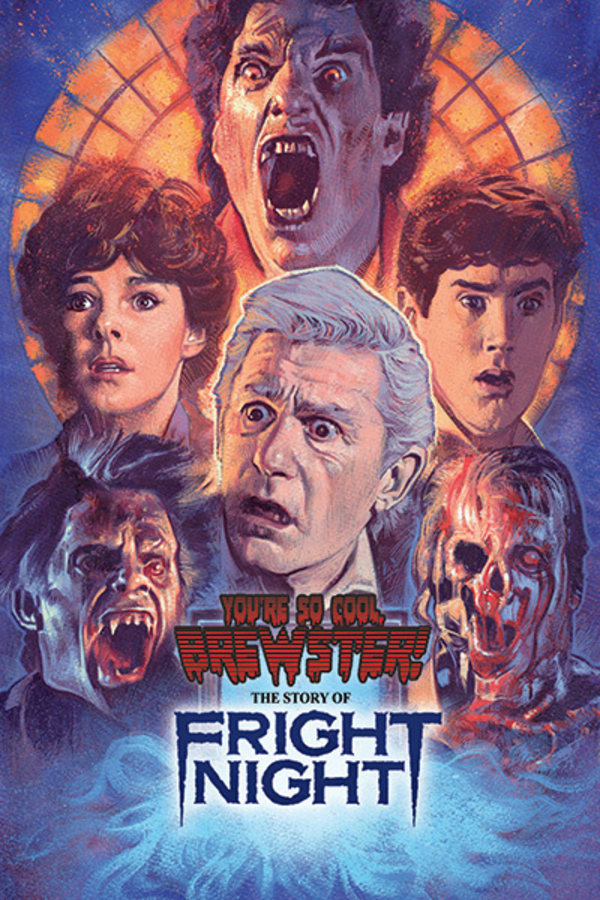 You're So Cool, Brewster! The Story of Fright Night
Directed by Chris Griffiths
Thirty years after the unlikely success of the cult vampire-horror hit FRIGHT NIGHT, documentarian Chris Griffiths and director Tom Holland teamed up to direct and produce this supersized study of the thriller and its sequel. Loaded with fascinating details from start to finish, the horror doc traces both films from inception to release and explores why they continue to resonate with horror audiences. Featuring interviews with cast members William Ragsdale, Chris Sarandon, Amanda Bearse, directors Holland and Tommy Lee Wallace and many more, it's a must-see for any fan of the franchise.
This supersized horror doc explores the making and success of FRIGHT NIGHT 1 & 2.
Cast: Chris Sarandon, Brian Thompson, Jon Gries
Member Reviews
Love this movie, it never gets old. Still watch it every time it comes on TV.
Fright Night has always been my absolute favorite movie since I was a child. It was the 1st vampire movie I remember sitting down and watching and basically the measuring stick I measure all other vampire movies against. This doc really gives an explains how much heart, time and soul went into making this film and why it stands the test of time.
I just love these doc's that examine the history of movies, especially horror, and this one is among the best
I've waiting to see this for so long thanks a million for having this doc here!
Only just came across this. Great insight into one of my favourite comedy horror movies. Great memories from Tom Holland, his cast and crew that have made me fall in love withe movie all over again. And it's honest too. Great to see what the cast look like now - William Ragsdale looks a little foxy with his tache!