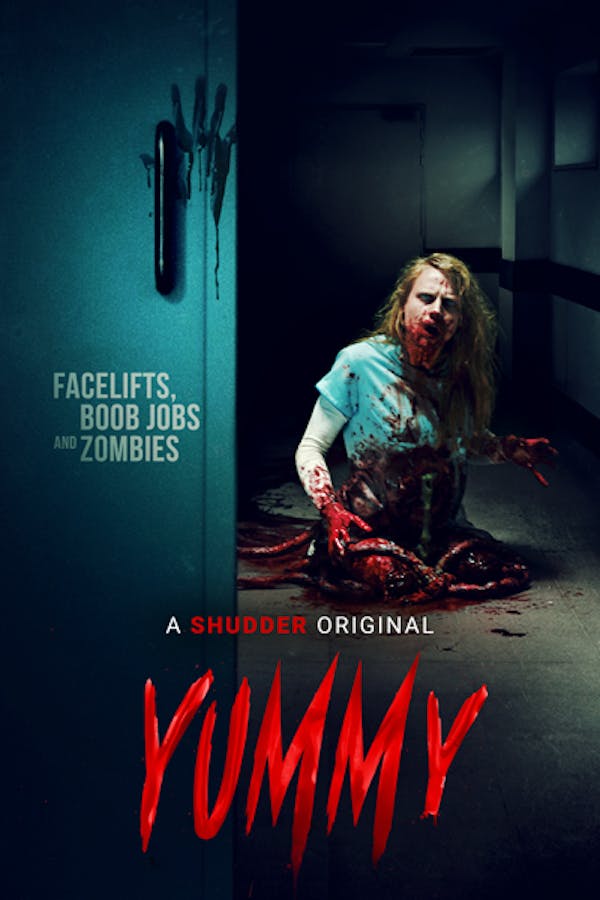 Yummy
Directed by Lars Damoiseaux
When a young couple travels to a shady hospital for cosmetic surgery, the boyfriend stumbles upon a patient suffering from experimental rejuvenation treatment. He frees her, but doesn't realize she's ground zero for an outbreak which will change the doctors, patients, and his mother-in-law into bloodthirsty, utterly outrageous zombies. A SHUDDER ORIGINAL.
In a shady clinc, a young couple unleash hordes of splattery undead.
Cast: Maaike Neuville, Bart Hollanders, Benjamin Ramon
Member Reviews
This Shudder original has what you fun gore hounds seek in a zombidy film. Hope we get more films like this in the near future.
If only her airbags were as good as her funbags...
Pretty entertaining but it had a shitty ending.
Wild from start to finish, ending was somewhat meh
Pretty entertaining. That ending was hella dark thou.