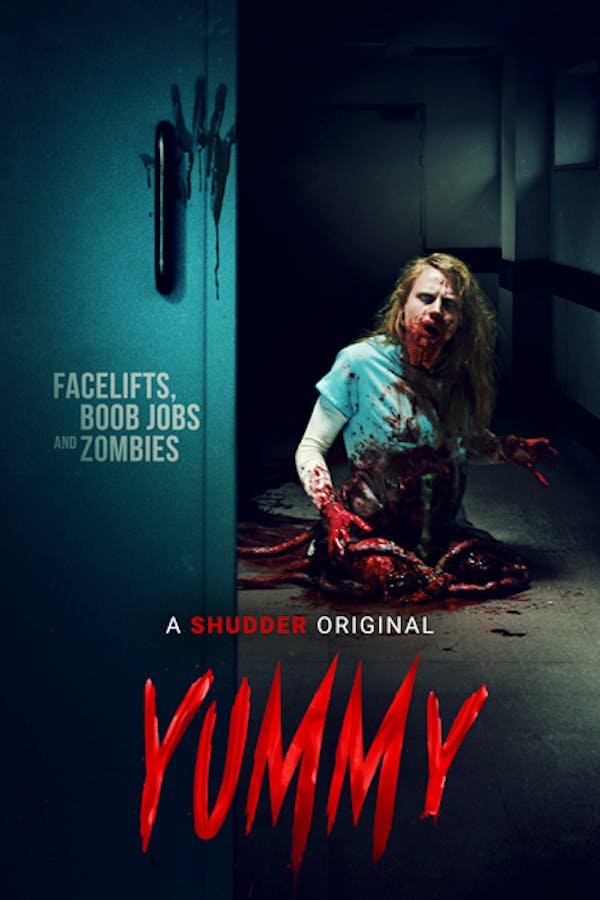 Yummy
Directed by Lars Damoiseaux
When a young couple travels to a shady hospital for cosmetic surgery, the boyfriend stumbles upon a patient suffering from an experimental rejuvenation treatment. He frees her, but doesn't realize she's ground zero for an outbreak which will change the doctors, patients, and his mother-in-law into bloodthirsty, utterly outrageous zombies. A SHUDDER ORIGINAL.
In a shady clinic, a young couple unleash hordes of splattery undead.
Cast: Maaike Neuville, Bart Hollanders, Benjamin Ramon
Member Reviews
Fun, inventive splatterfest
Surprisingly a fun watch! Gory and comical, interesting throughout. I personally liked the ending, it just makes sense in the context.
Not bad, plenty of gore and some fun moments. I can see why some wouldn't like the ending, but I thought it was pretty lit.