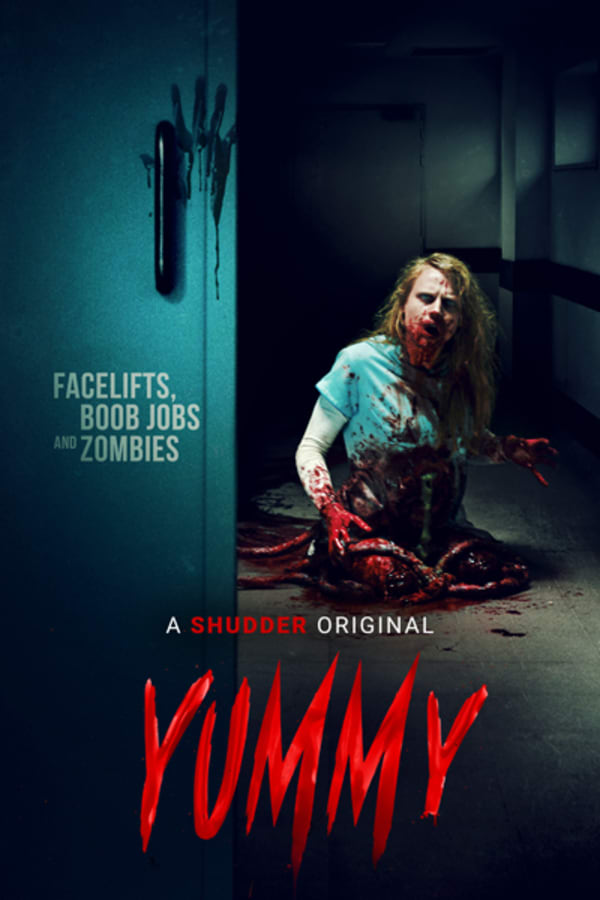 Yummy
Directed by Lars Damoiseaux
When a young couple travels to a shady hospital for cosmetic surgery, the boyfriend stumbles upon a patient suffering from experimental rejuvenation treatment. He frees her, but doesn't realize she's ground zero for an outbreak which will change the doctors, patients, and his mother-in-law into bloodthirsty, utterly outrageous zombies. A SHUDDER ORIGINAL.
In a shady clinc, a young couple unleash hordes of splattery undead.
Cast: Maaike Neuville, Bart Hollanders, Benjamin Ramon
Member Reviews
Why don't American movie's recognize human error? I loved every second of this movie from the best gore I've ever seen, to the little jokes, to the constant twists. Honestly would watch again !!!
I love Zombie 💀 movies it keeps you on the edge of your seat and its everything a Zombie movie should be I loved it !!!!💯👍
If you're into zombie movies, this is a must see. It starts off slow but keep watching, it good!
this was everything I needed from a horror/zombie movie: Gory, very funny at times, suspenseful, entertaining. Yes. Watch it. and then watch "Cockneys vs Zombies."
Slow start and a little cheesy but good gore scenes with some humorous moments