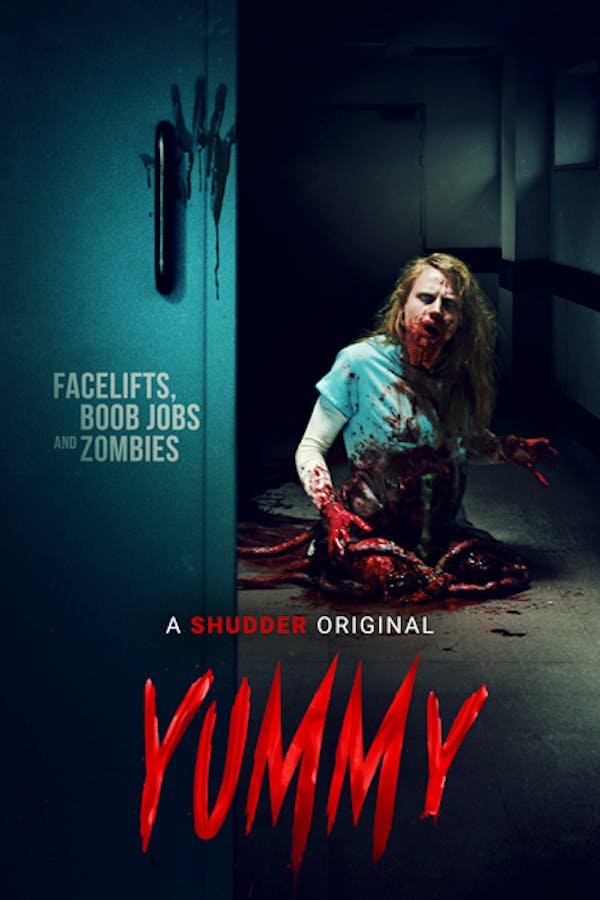 Yummy
Directed by Lars Damoiseaux
When a young couple travels to a shady hospital for cosmetic surgery, the boyfriend stumbles upon a patient suffering from an experimental rejuvenation treatment. He frees her, but doesn't realize she's ground zero for an outbreak which will change the doctors, patients, and his mother-in-law into bloodthirsty, utterly outrageous zombies. A SHUDDER ORIGINAL.
In a shady clinc, a young couple unleash hordes of splattery undead.
Cast: Maaike Neuville, Bart Hollanders, Benjamin Ramon
Member Reviews
I love the movie especially the ending.
Most of the jokes hit home, but the film walks heavily on standard tropes and not the greatest kind of acting ever. Still, if you are in the mood for slapstick, not-too-subtle humour with pizza and a beer, this is a surefire it. Don't walk in expecting heavy second degree or commentary and you'll enjoy this.
It was ok. Not terrible, but ok.