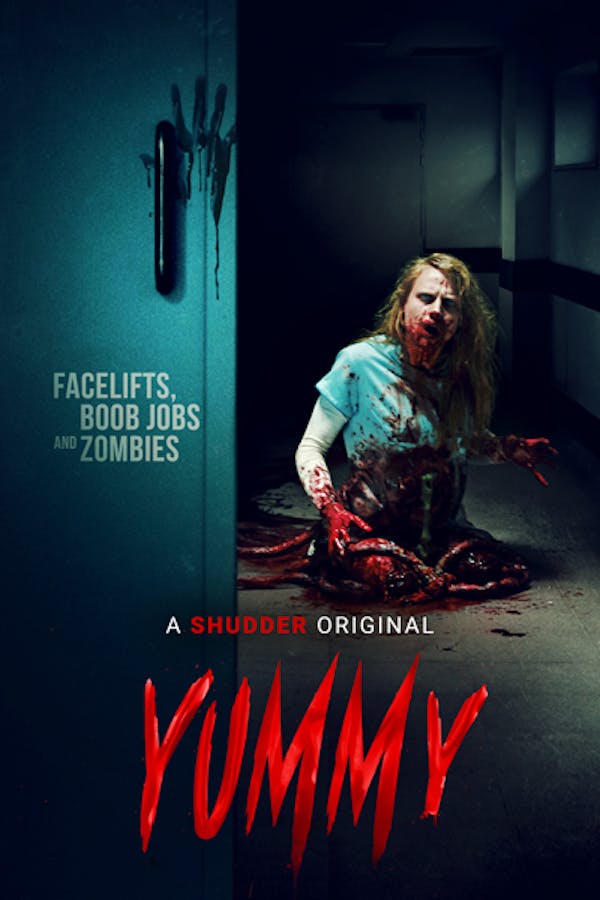 Yummy
Directed by Lars Damoiseaux
When a young couple travels to a shady hospital for cosmetic surgery, the boyfriend stumbles upon a patient suffering from an experimental rejuvenation treatment. He frees her, but doesn't realize she's ground zero for an outbreak which will change the doctors, patients, and his mother-in-law into bloodthirsty, utterly outrageous zombies. A SHUDDER ORIGINAL.
In a shady clinic, a young couple unleash hordes of splattery undead.
Cast: Maaike Neuville, Bart Hollanders, Benjamin Ramon
Member Reviews
Great old school zombie comedy! The filmmakers obviously love the good old fashion gore and guts of the late night reanimated genre! Nothing but praise for this zom--rom-com! Yes that's a new thing, zom-rom-com. Or maybe I just made it up. Doesn't matter, super fun. An extra skull goes to the "never seen before" use of the large intestine as a life line. Watch with like minded friends, a few (maybe more) shooters, drinks and saucy pizza, and you've got a hell of a good evening! I proposed to my girl during this movie... no response yet... why?
All the characters are horrible turds and the movie is extremely gross. The end. Oh, and it's unfunny.
Honestly, this is amazing. Funny and realistic. No happy ending either.