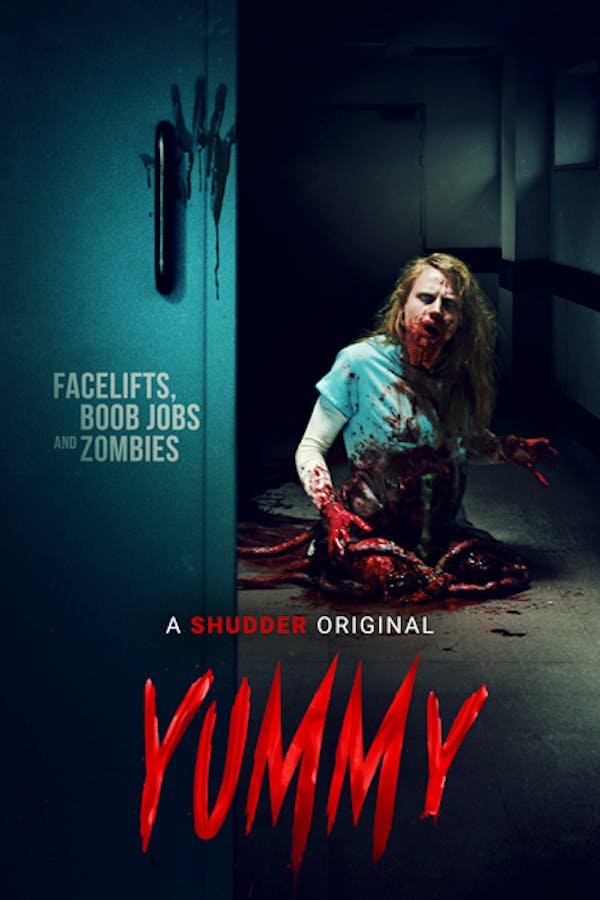 Yummy
Directed by Lars Damoiseaux
When a young couple travels to a shady hospital for cosmetic surgery, the boyfriend stumbles upon a patient suffering from an experimental rejuvenation treatment. He frees her, but doesn't realize she's ground zero for an outbreak which will change the doctors, patients, and his mother-in-law into bloodthirsty, utterly outrageous zombies. A SHUDDER ORIGINAL.
In a shady clinic, a young couple unleash hordes of splattery undead.
Cast: Maaike Neuville, Bart Hollanders, Benjamin Ramon
Member Reviews
This movie was worth the watch, Took a little bit to get going but well worth it
Strong concept, well executed, with plenty of laughs. Weakened by a handful of old tropes, but I enjoyed it.
was ok, slow start builds to a fun romp in a plastic surgery clinic but with zombies. worth a single watch, funny in places gore galore but stupid predictable characters!
That was a fun zombie flick. Best one I've seen in a while.