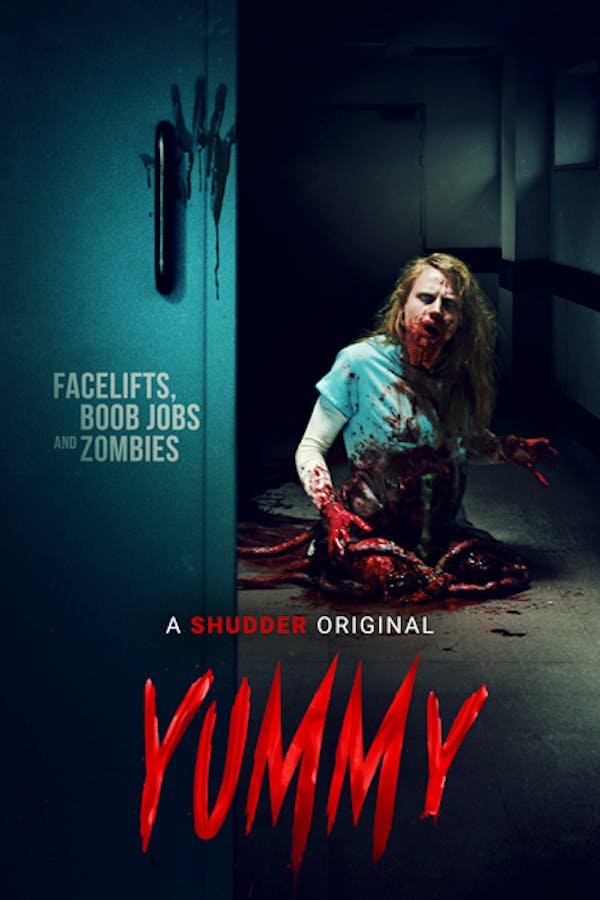 Yummy
Directed by Lars Damoiseaux
When a young couple travels to a shady hospital for cosmetic surgery, the boyfriend stumbles upon a patient suffering from an experimental rejuvenation treatment. He frees her, but doesn't realize she's ground zero for an outbreak which will change the doctors, patients, and his mother-in-law into bloodthirsty, utterly outrageous zombies. A SHUDDER ORIGINAL.
In a shady clinic, a young couple unleash hordes of splattery undead.
Cast: Maaike Neuville, Bart Hollanders, Benjamin Ramon
Member Reviews
Good film, if you liked the Dead Snow films this is worth the watch.
The gore was awesome but the movie not that good.
Boobs, gore, definitely enjoyable and worth the watch
not entirely worth it, beginning was my favorite. zombies tried too hard to be scary and it was just dull. its a meh. if you are wanting to watch something different or this... choose the other