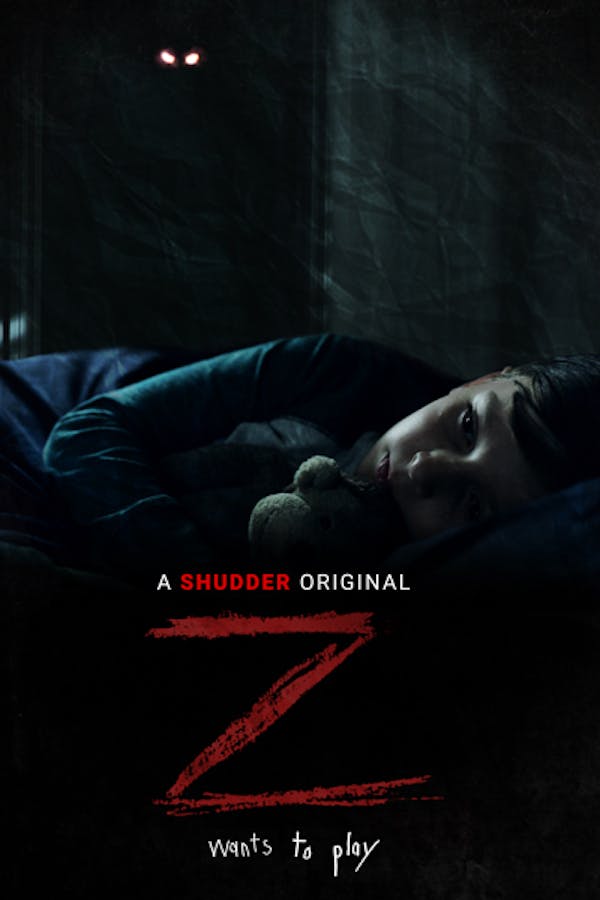 Z
Directed by Brandon Christensen
A couple is shaken to the core when their eight-year-old son meets a creepy and ominous imaginary friend. A SHUDDER ORIGINAL.
A couple is shaken when their eight-year-old son meets a creepy imaginary friend.
Cast: Keegan Connor Tracy, Jett Klyne, Sean Rogerson, Sara Canning, Stephen McHattie
Member Reviews
It was a bit creepy at times, but overall, pretty boring.
Definitely creepy in some parts but it didn't seem to make a whole lot of sense and it kind of dragged on when a lot more scares could have been added.
I do NOT understand the negative reviews this one has been getting, especially more recently! For my money, this was at least as good a horror flick as BABADOOK, the story was good from beginning to end, the performers all acquitted themselves admirably, and the kid actor was superb. Z, itself, is a creepy new creation (and I don't care if it's CGI... CGI can be cool, too, you know, like in MAMA or CRIMSON PEAK, and this character is in that vein). Okay, so it isn't the single most creative story ever told. They don't all have to be! It was a fine hour and a half of spooky movie with a lot of solid creepiness, two really good jump scares, and one jump scare for the ages!
Only one partly decent jump scare and even that was completely CGI. Plot was completely predictable. Definitely a let down.