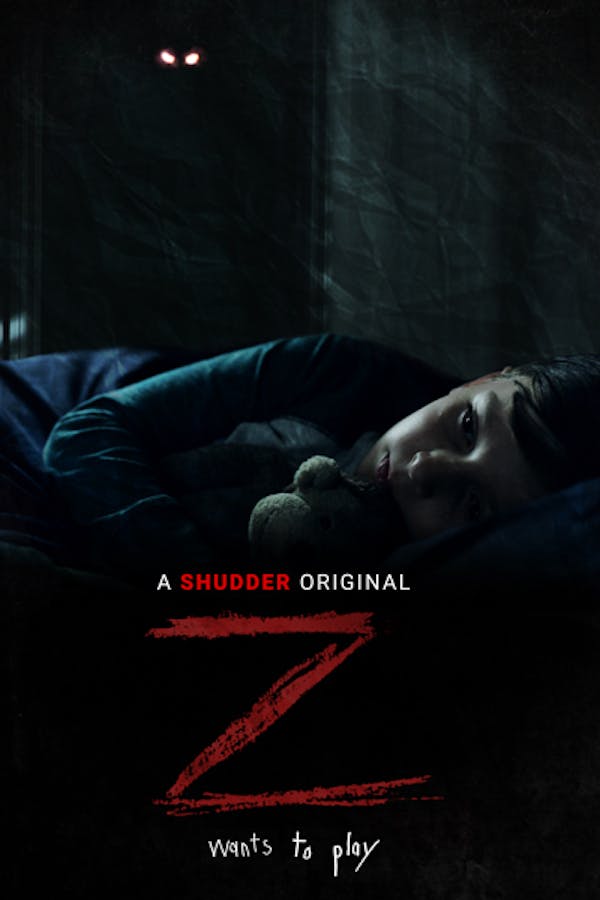 Z
Directed by Brandon Christensen
A couple is shaken to the core when their eight-year-old son meets a creepy and ominous imaginary friend. A SHUDDER ORIGINAL.
A couple is shaken when their eight-year-old son meets a creepy imaginary friend.
Cast: Keegan Connor Tracy, Jett Klyne, Sean Rogerson, Sara Canning, Stephen McHattie
Member Reviews
Overall the movie was pretty predictable at times., whilst it was still able to produce a couple good scares the movie was drawn out with a lot of dead space that didn't amount to anything
Creepy, fun, and with a great plot that doesn't spoon-feed you-- you're able to connect the dots but with enough wiggle room that you can make up a forward AND an epilogue between you and your friends. Good stuff!
It was good! A unique storyline, that wasn't predictable.
It was a bit creepy at times, but overall, pretty boring.
Definitely creepy in some parts but it didn't seem to make a whole lot of sense and it kind of dragged on when a lot more scares could have been added.