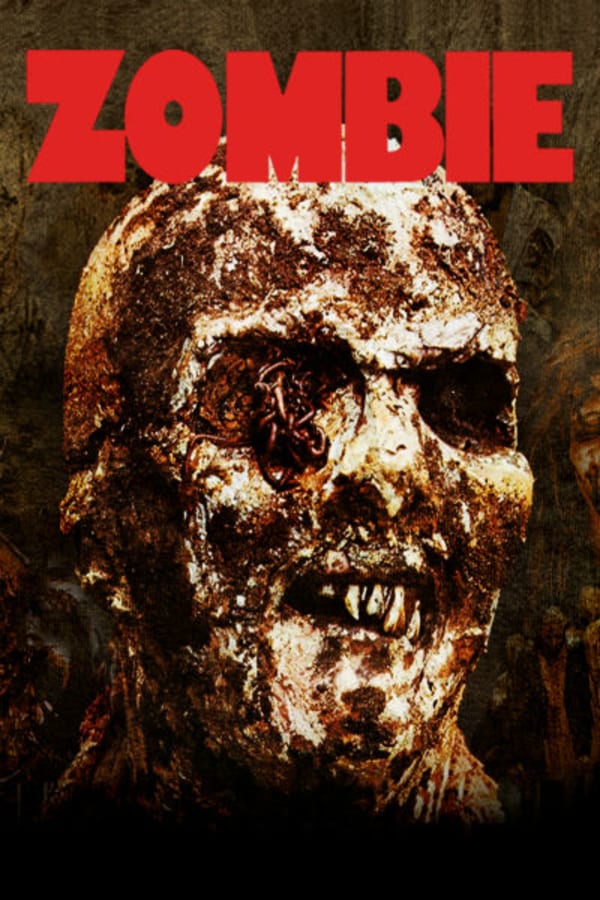 Zombie
Directed by Lucio Fulci
After making his name in the giallo subgenre, Lucio Fulci breathed new life into his career with this ultra-gory 1979 masterpiece about a group of unfortunate Americans who foolishly set sail for a remote Caribbean island that's crawling with worm-filled zombies. Thanks to its extraordinarily gruesome FX and that still-unbelievable zombie vs. shark-scene, ZOMBIE sparked a zombie-gore trend in Italy, and landed itself a permanent spot on the list of the greatest zombie movies in the history of the subgenre. Essential viewing for all Shudder-ers!
Lucio Fulci's ultra-gory masterpiece is a must-see classic of zombie cinema.
Cast: Tisa Farrow, Ian McCulloh, Richard Johnson, Olga Karlatos
Member Reviews
Another Fulci horror film. Love these classics.
Probably the most entertaining of the 3 Fulci films I've seen on Shudder so far. They throw you into the action pretty quickly though it's a good while before you get any more zombie action. I'm not saying that as a knock, the Zombies are used sparingly in the film until maybe the last 15-20 minutes where all hell breaks loose. Up until then the Zombies in 'Zombie' almost creep around the film taking people out one by one like slasher villains. I actually enjoy that element most about this film, that there's only like 20+ zombies on the Island at a time. It never feels like your standard Zombie horde movie, it feels intimate, more personal. The characters don't really matter that much I've quickly discovered about Fulci films though there's a somewhat interesting plight with the main doctor character wrestling with the morality of his actions as he attempts to discover what has caused the outbreak on the Island. Still when the characters die in this movie they fucking die. Painfully. Throats are ripped out aplenty and one particularly nasty iconic kill ( It seems like Fulci films are almost always notable for at least ONE iconic death scene ) I won't spoil for anyone that hasn't seen this yet. The blood and gore is the best part of this film along with the surprisingly creepy Zombies. I don't know what it is but, nobody has Zombies like Fulci Zombies. These Zombies don't look like people wearing prosthetics. They look like corpses that have been baking in the sun for several hours. Theres a particularly creepy scene where a handful of Zombies rise from the ground. I'd have to see more of Lucio Fulci's filmography to see where this ranks but, out of the 3 films I HAVE seen of his, Zombie, The Beyond, and City of the Living Dead I think this one is the most entertaining.
The zombie/shark scene is one of the best in the history of cinema. Absolutely love this movie