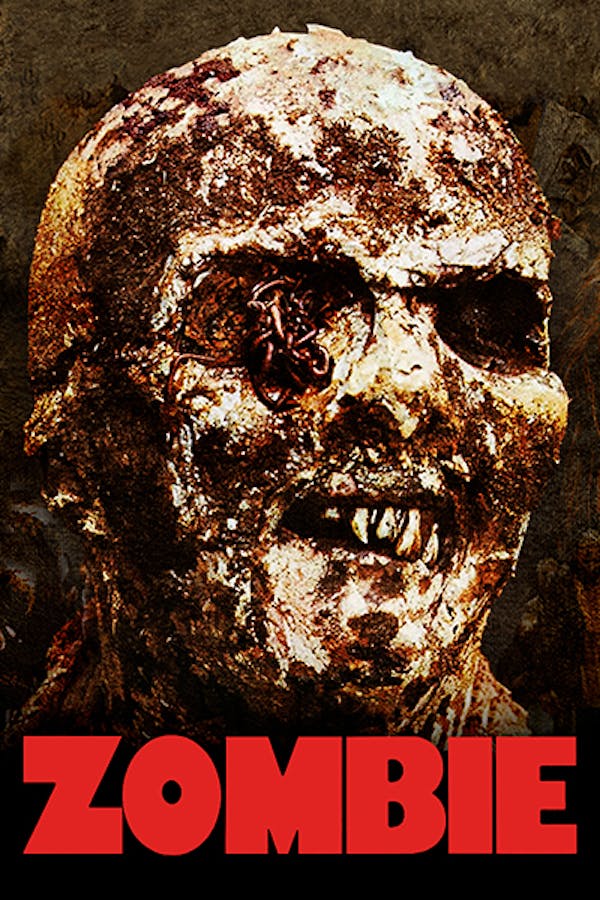 Zombie
Directed by Lucio Fulci
After making his name in the giallo subgenre, Lucio Fulci breathed new life into his career with this ultra-gory 1979 masterpiece about a group of unfortunate Americans who foolishly set sail for a remote Caribbean island that's crawling with worm-filled zombies. Thanks to its extraordinarily gruesome FX and that still-unbelievable zombie vs. shark-scene, ZOMBIE sparked a zombie-gore trend in Italy, and landed itself a permanent spot on the list of the greatest zombie movies in the history of the subgenre. Essential viewing for all Shudder-ers!
Lucio Fulci's ultra-gory masterpiece is a must-see classic of zombie cinema.
Cast: Tisa Farrow, Ian McCulloh, Richard Johnson, Olga Karlatos
Member Reviews
Gruesome special effects that have a queasy realism to them, a largely simple story with mostly believable characters, and some of the best makeup and costume design I've ever seen in a horror movie... No wonder this is revered as highly as it is. The film is also smarter than you'd think, distracting you from a scene at the beginning so well that you don't remember it happening until the last few lines of the film. The final shot is pretty ominous as well... so long as you ignore what is clearly just daily commuters going about their business. A disgusting, nauseating ride I'll probably hope onto again one day.
A classic zombie film for sure with lots of unforgettable moments. The kills are definitely the real highlight of the movie. Fulci doesn't hold back and it makes for an incredibly visceral feeling. I found myself reaching for my neck when I saw one character's neck getting ripped open. I don't know how on earth they got the shark scene filmed. One shot almost looks like the camera man was riding the shark, it's insanity. While the film writing wise is fairly standard, it's the special effects and kills you come to this one for, and it does not dissapoint.
One of the best Zombie films made!
It's Lucio Fulci so what can you expect really. Awesome practical effects, B00BS and some hilarious dubbing (but awesome soundtrack) earns Zombie a cult classic seal of approval for many. Tons of fun to be had as long as you don't take it too seriously.