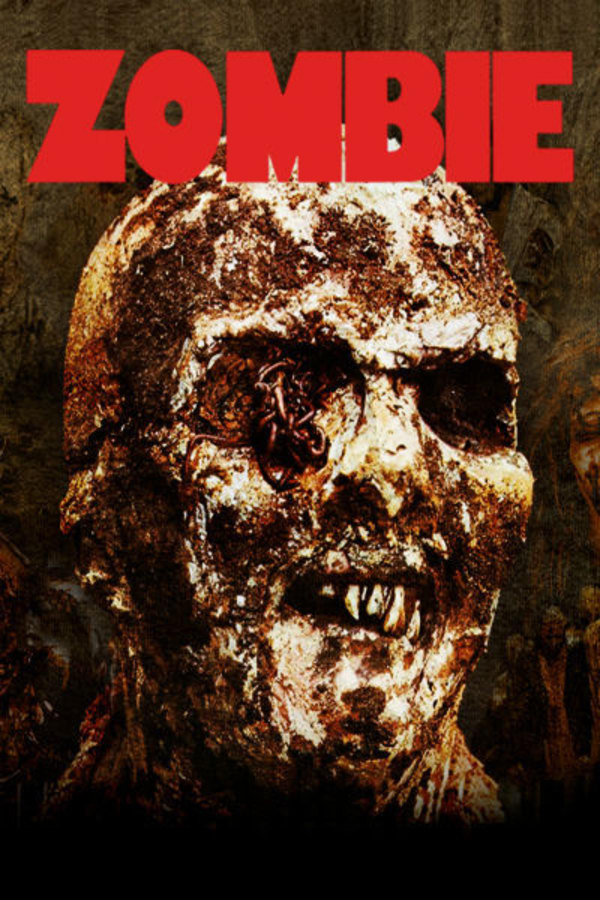 Zombie
Directed by Lucio Fulci
After making his name in the giallo subgenre, Lucio Fulci breathed new life into his career with this ultra-gory 1979 masterpiece about a group of unfortunate Americans who foolishly set sail for a remote Caribbean island that's crawling with worm-filled zombies. Thanks to its extraordinarily gruesome FX and that still-unbelievable zombie vs. shark-scene, ZOMBIE sparked a zombie-gore trend in Italy, and landed itself a permanent spot on the list of the greatest zombie movies in the history of the subgenre. Essential viewing for all Shudder-ers!
Lucio Fulci's ultra-gory masterpiece is a must-see classic of zombie cinema.
Cast: Tisa Farrow, Ian McCulloh, Richard Johnson, Olga Karlatos
Member Reviews
Definitely a deserving classic of zombie cinema. Occasionally nonsensical and with a listless plot, but solid gore and a great cheesy synth soundtrack.
One of the best zombie movies that I've ever seen. It's definitely way ahead of its time and very unique. The camerawork and fx were outstanding and the acting was good too. It was definitely something that I'd watch again
Really good movie. Glad I watched it.
I've been meaning to sit down and watch this film since I was a kid, after seeing clips online floating around of the infamous eyeball-wood-poke scene. Overally it was pretty entertaining. I think the hype gave me high expectations. Was hoping for a little more gore/death scenes, but the ones that were there delivered. Music was great, sound effects were great. I definitely recommend it for any zombie/gore movie fans. Definitely a Fulci movie, enjoyed it but wasn't a masterpiece by any means. 4 Skulls for Zombie/shark fight.