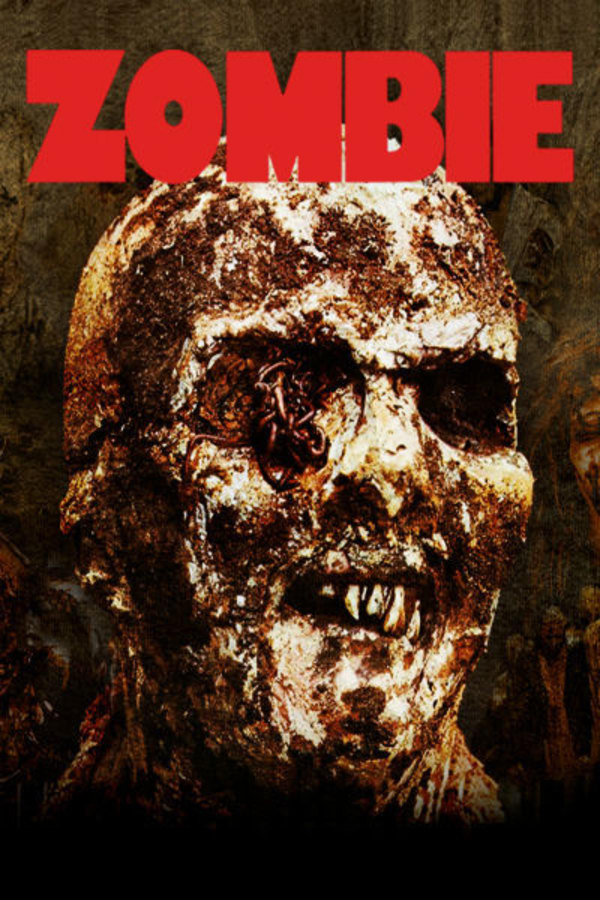 Zombie
Directed by Lucio Fulci
After making his name in the giallo subgenre, Lucio Fulci breathed new life into his career with this ultra-gory 1979 masterpiece about a group of unfortunate Americans who foolishly set sail for a remote Caribbean island that's crawling with worm-filled zombies. Thanks to its extraordinarily gruesome FX and that still-unbelievable zombie vs. shark-scene, ZOMBIE sparked a zombie-gore trend in Italy, and landed itself a permanent spot on the list of the greatest zombie movies in the history of the subgenre. Essential viewing for all Shudder-ers!
Lucio Fulci's ultra-gory masterpiece is a must-see classic of zombie cinema.
Cast: Tisa Farrow, Ian McCulloh, Richard Johnson, Olga Karlatos
Member Reviews
classic zombie horror flick. great gore and effects for the time, and still gory enough to make the squeemis squirm. 3 Skulls just for the zombie vs shark scene. -2 Skulls for all too typical characters shooting zombies in the chest. Rule #2 people!
I saw this in 1979 when I was ten and it scared the shit out of me! I have seen it since as an adult and boy oh boy are those zombies gruesome and grotesque. One of the best zombie films ever!
Zombi deserves credit for being a seminal film in Italian Splatter. It certainly isn't Fulci's best, and there are sleazier, wilder zombie films in that same canon (Burial Ground, Zombie Holocaust) if you want the cream of the crop. Still, Zombi is certainly worth a watch.
Cult classic with gore and one of the most talked about scenes. Zombie versus shark!
The only movie where you'll find a zombie battling a shark. It delivers all the goods. Great Grindhouse entertainment