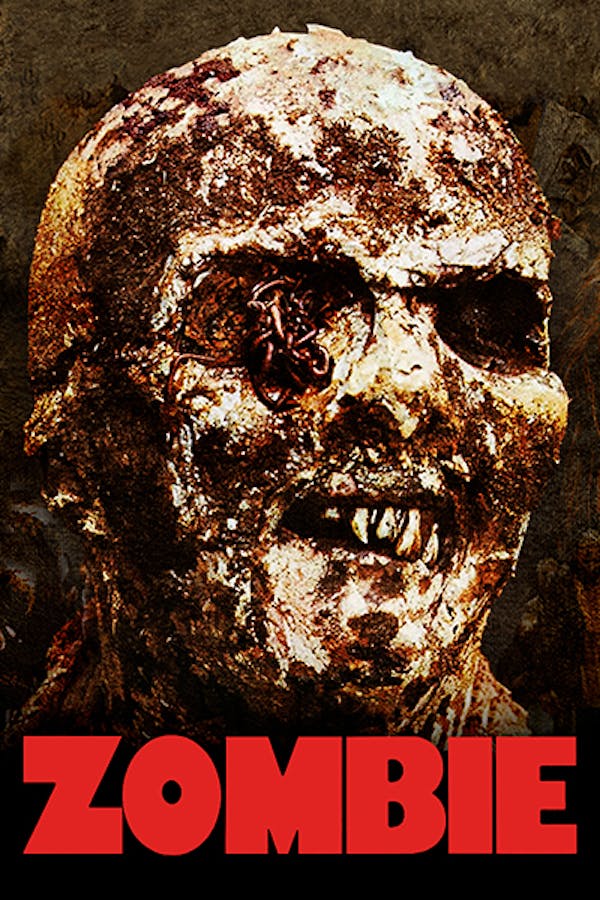 Zombie
Directed by Lucio Fulci
After making his name in the giallo subgenre, Lucio Fulci breathed new life into his career with this ultra-gory 1979 masterpiece about a group of unfortunate Americans who foolishly set sail for a remote Caribbean island that's crawling with worm-filled zombies. Thanks to its extraordinarily gruesome FX and that still-unbelievable zombie vs. shark-scene, ZOMBIE sparked a zombie-gore trend in Italy, and landed itself a permanent spot on the list of the greatest zombie movies in the history of the subgenre. Essential viewing for all Shudder-ers!
Lucio Fulci's ultra-gory masterpiece is a must-see classic of zombie cinema.
Cast: Tisa Farrow, Ian McCulloh, Richard Johnson, Olga Karlatos
Member Reviews
Well, it should satisfy all your zombie cravings.
Can't front on the eye gouging scene. Masterfully done.
I much prefer the Romero zombie flicks. This was decent, for it's time. It is a must watch, but maybe I built it up to be better than it was, and I felt disappointed.
Some the best zombie makeup and zombie bites are delivered in this 1979 classic. There are multiple scenes that are in any horror lovers top 50 of most memorable attacks in any horror movie. These are perhaps the slowest of the Romero type zombie (slow) but the sheer numbers and tenacity with which they attack make them perhaps the best monster ever created. Fulci knew how to make a horror movie and this is, in my opinion, one of his three best.