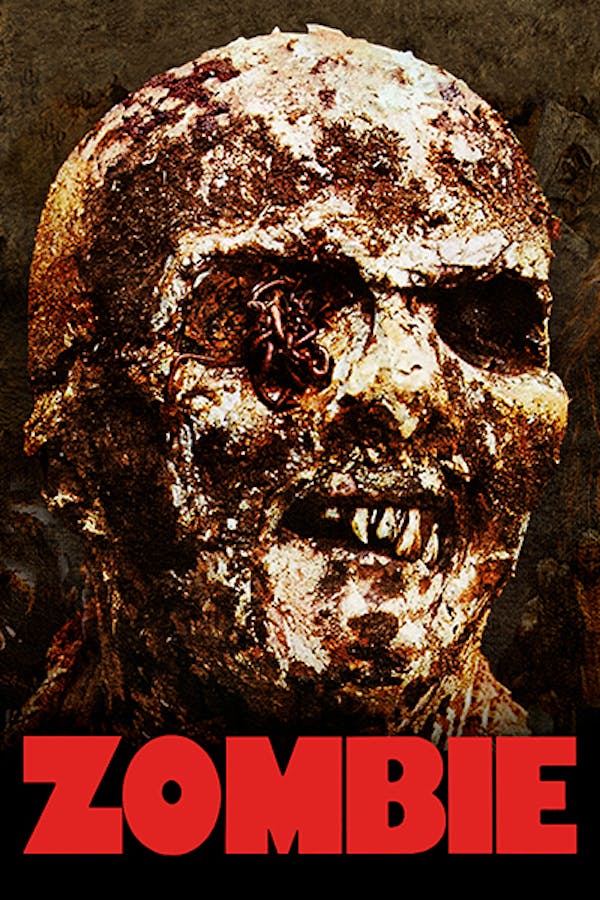 Zombie
Directed by Lucio Fulci
After making his name in the giallo subgenre, Lucio Fulci breathed new life into his career with this ultra-gory 1979 masterpiece about a group of unfortunate Americans who foolishly set sail for a remote Caribbean island that's crawling with worm-filled zombies. Thanks to its extraordinarily gruesome FX and that still-unbelievable zombie vs. shark-scene, ZOMBIE sparked a zombie-gore trend in Italy, and landed itself a permanent spot on the list of the greatest zombie movies in the history of the subgenre. Essential viewing for all Shudder-ers!
Lucio Fulci's ultra-gory masterpiece is a must-see classic of zombie cinema.
Cast: Tisa Farrow, Ian McCulloh, Richard Johnson, Olga Karlatos
Member Reviews
It's a classic. There is some good gore, but the acting is poor. I liked it. I felt it was ahead of it's time. Zombie movies never quite have a great story line, but they have action.
Not your average action packed zombie film but this is a fun look back and the practical effects were pretty cool for the time period. Fun watch overall.
Definitely an interesting take on the zombie genre! I especially liked the gore effects. I usually find most zombie makeup kind of blase but the zombies here looked especially gross! Pretty cheesy, but a good watch with a drink and a friend/loved one.
Those zombies were slower than old people f******. Give me an AR-15 and a chest rig and i could have had that whole compound cleared in an hour would point blank blasted all of them. The only people that cant get away from these are old people and white women tripping over random s*** in horror movies.
I enjoyed a good bit, definitely hit me in the classic zom film feels. Definitely worth a watch. Wish I got to see New York's perspective of this incident, that would have been a very interesting time.