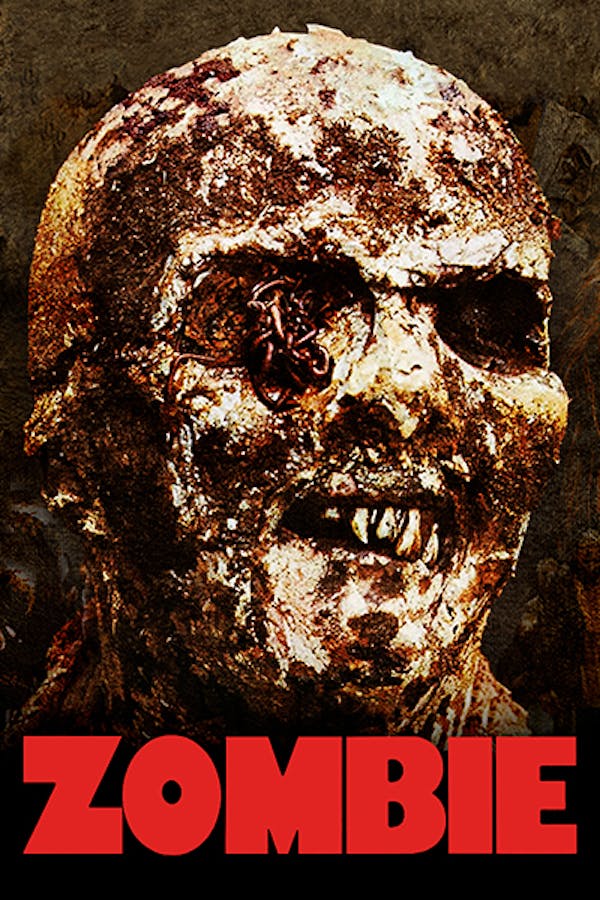 Zombie
Directed by Lucio Fulci
After making his name in the giallo subgenre, Lucio Fulci breathed new life into his career with this ultra-gory 1979 masterpiece about a group of unfortunate Americans who foolishly set sail for a remote Caribbean island that's crawling with worm-filled zombies. Thanks to its extraordinarily gruesome FX and that still-unbelievable zombie vs. shark-scene, ZOMBIE sparked a zombie-gore trend in Italy, and landed itself a permanent spot on the list of the greatest zombie movies in the history of the subgenre. Essential viewing for all Shudder-ers!
Lucio Fulci's ultra-gory masterpiece is a must-see classic of zombie cinema.
Cast: Tisa Farrow, Ian McCulloh, Richard Johnson, Olga Karlatos
Member Reviews
Classic zombie film. The practical effects are great. Very gory. The shark scene alone makes it worth watching. A lot of effort went into making this movie, and it shows. Also notable, the 70s synthesizer soundtrack.
As a pre-zombie craze zombie fan, I immersed myself in the zombie genre back when I discovered 1978 Dawn back in 2000. I've since attempted to watch Fulci's Zombie numerous times but fell asleep because it's slow and not very engaging.
Glad I got to finally see this one, if you are a zombie genre fan it's a must see!
Pretty good movie, think it still deserves its reputation, as I'm one of the ones absolutely sick of zombies, yet this movie managed to m