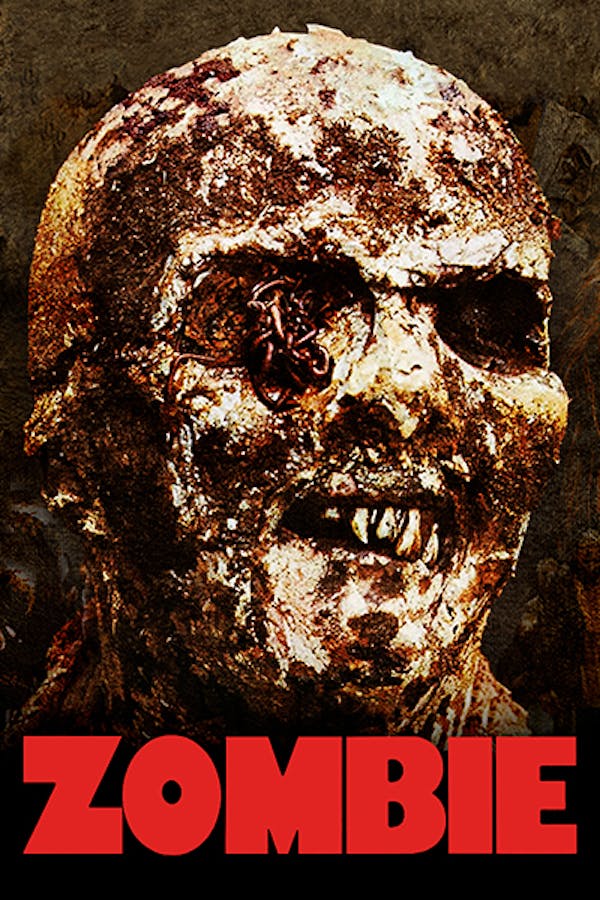 Zombie
Directed by Lucio Fulci
After making his name in the giallo subgenre, Lucio Fulci breathed new life into his career with this ultra-gory 1979 masterpiece about a group of unfortunate Americans who foolishly set sail for a remote Caribbean island that's crawling with worm-filled zombies. Thanks to its extraordinarily gruesome FX and that still-unbelievable zombie vs. shark-scene, ZOMBIE sparked a zombie-gore trend in Italy, and landed itself a permanent spot on the list of the greatest zombie movies in the history of the subgenre. Essential viewing for all Shudder-ers!
Lucio Fulci's ultra-gory masterpiece is a must-see classic of zombie cinema.
Cast: Tisa Farrow, Ian McCulloh, Richard Johnson, Olga Karlatos
Member Reviews
Great movie! The zombies looked all nice and gruesome and though most of the practical effects look dated, they're still enjoyable to watch. The athmosphere is terrific and the zombies were unsettling. My only complains are the slow pace of the movie and the fact that the women in the movie were a little too powerless, standing motionless while a zombie rises up from its grave, giving its victim plenty of time to escape. Nevertheless, it's a fun zombie film deserving of a watch!
Honestly, this one is pretty gross - there's a topless scene where no one looks like they're having any fun, every black character is treated like an annoying child by the white characters, and the degree of sadism with which the female characters are dispatched is deeply disconcerting. On the other hand, a zombie fights a shark, the cheesy plot and idiot characters are all fun to mock with some buds and brews, and the music is so good it hurts. There are better zombie movies on Shudder (e.g. "Day of the Dead") and better Fulci movies (e.g. "City of the Living Dead"), but this one is still worth a watch for all you Fulci fanatics and cheese connoisseurs out there.
a bit slow at times but a stunningly unique and atmospheric take on zombie horror nonetheless. there's the famous shark fight, of course. but for my money, it's all about that final scene on the Brooklyn Bridge.
For the zombie v shark scene
Took a while to get to the climax, but it was for sure worth it. Dope church scene too👍🏽