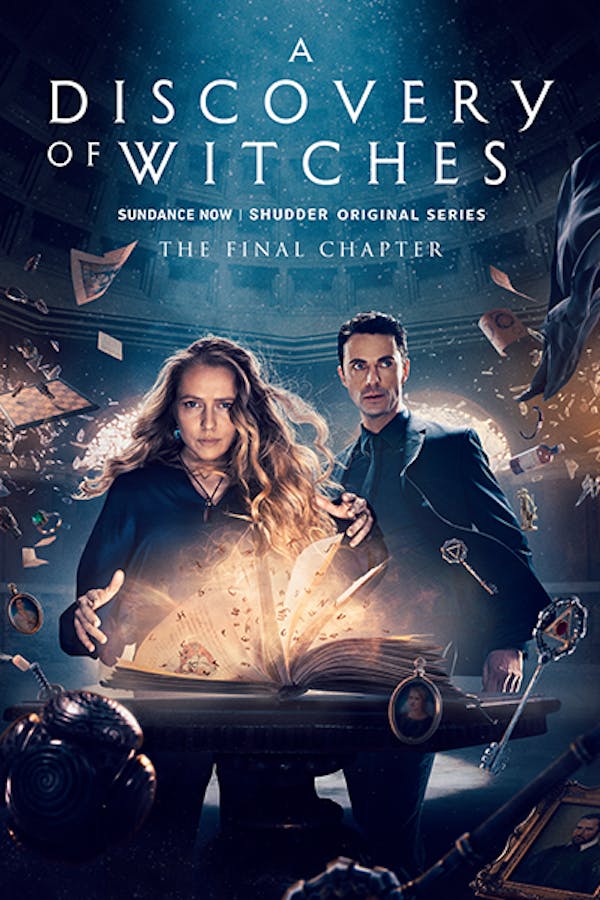 A Discovery of Witches
Historian Diana Bishop is a witch denying her own heritage. When she unexpectedly calls up an ancient, bewitched manuscript from Oxford's library, she finds herself thrown into the heart of a dangerous mystery – and into the path of the enigmatic vampire Matthew Clairmont. Matthew is driven to solve the looming threat of the creatures' decline and extinction. But their unlikely alliance to find the book before it falls into the wrong hands – and their deepening relationship – threatens to violate age-old taboos and shake the fragile peace that exists between the species.
Member Reviews
I read these books while I was in prison. The series has proven to be EXCELLENT. Cant wait for season 2!!!!!
Jan 2021 Hurry up and come ready for Season 2
When the first book came out,I saw it at Shoprite LOL. Bought it and fell in love with the characters. The casting for some people, I didn't agree with but the series was still good. I had a different person in my mind for Diana but everyone did a great job.There was a lot of ground to cover in the books and I'm sure adapting it to tv was very challenging. Still did a wonderful job.I can't wait until season 2.
Love it is there a second season I would love for you guys to show up in here
Read the books...love the show...the actors have great chemistry...can't wait for Season 2!!!