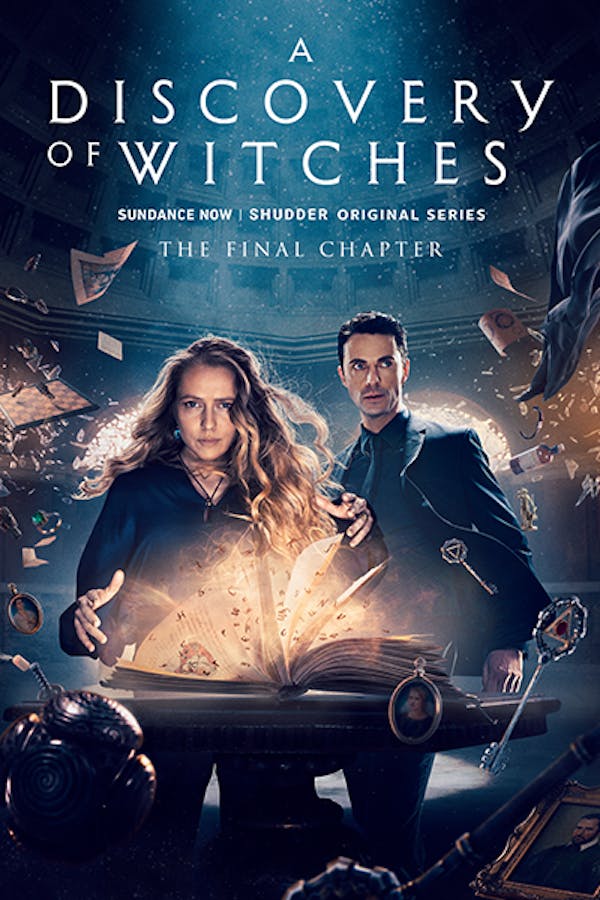 A Discovery of Witches
Historian Diana Bishop is a witch denying her own heritage. When she unexpectedly calls up an ancient, bewitched manuscript from Oxford's library, she finds herself thrown into the heart of a dangerous mystery – and into the path of the enigmatic vampire Matthew Clairmont. Matthew is driven to solve the looming threat of the creatures' decline and extinction. But their unlikely alliance to find the book before it falls into the wrong hands – and their deepening relationship – threatens to violate age-old taboos and shake the fragile peace that exists between the species.
Member Reviews
ok so season one made me think that this show was going to actually take its time and go some where. then season to came and it was rushed, weird and seemed to go into something that had nothing to do with the first season..the witch is beautiful, kind, sensitive, a little shy/quiet(I liked her acting)in season one then season 2 shes already turned into this bad girl who keeps getting told shes the baddest yet her "powers" are strange and useless..the vampire is not a strong enough actor for the part ( i wouldnt miss him if he was re-casted), he's not intimidating at all even when he's trying to be.. Its just something off about this guy for this role ( he like a adam sandler trying to be a mr. gray) and the chemistry between the two is not believable at all, their acting together, kisses, touches, hugs even the looks they give one another makes me uncomfortable and cringy..season 2 has the most awkward and mixed up writing and lost me to the point were im no going to look for another rushed season with no 'point' to it..I....yeah...
Aside from a few of the actors being miscast to the point of ridiculous/silly, the other actors make up for it! Great cinematography, costumes, sets, etc. (that's the show's strength) Storyline is good, not great, and drags a bit too much.
Great series. I can't wait for the next season.