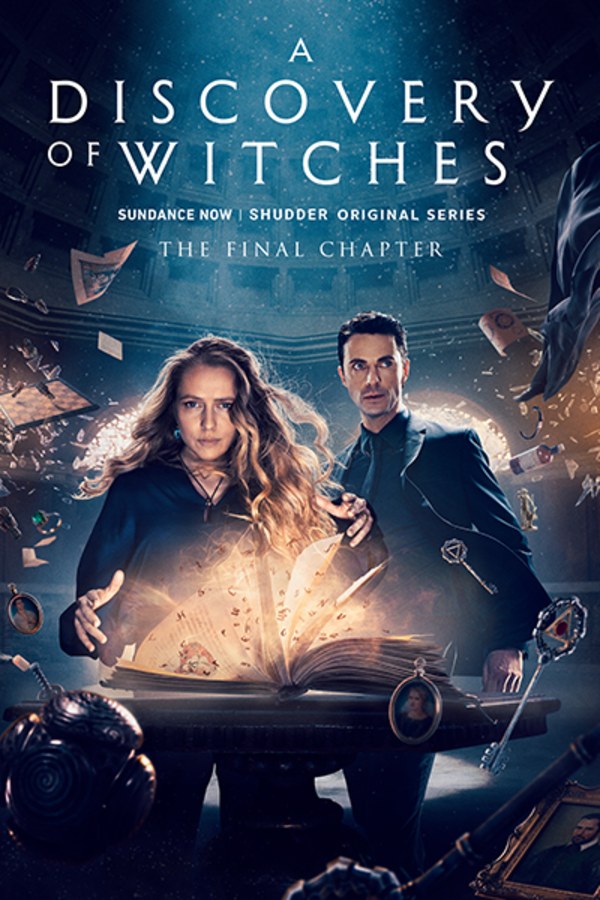 A Discovery of Witches
Historian Diana Bishop is a witch denying her own heritage. When she unexpectedly calls up an ancient, bewitched manuscript from Oxford's library, she finds herself thrown into the heart of a dangerous mystery – and into the path of the enigmatic vampire Matthew Clairmont. Matthew is driven to solve the looming threat of the creatures' decline and extinction. But their unlikely alliance to find the book before it falls into the wrong hands – and their deepening relationship – threatens to violate age-old taboos and shake the fragile peace that exists between the species.
Member Reviews
Loved it! Need Season 2, please.
i absolutely loved this show!!! HOWEVER!! Gotta say, hell of a cliff hanger there. cant wait for the next season...so, chop chop, i k iw it takes time, but wouldja hurry up. Id hate to wait forever for it to happen.
Awesome show! Love it, can't wait for season 2
So freaking EXCITED!!! I LOVED THIS TRILOGY!!! i am super excited to find out they made a series of it!!! so excited right now!!! <3
When does season 2 come out