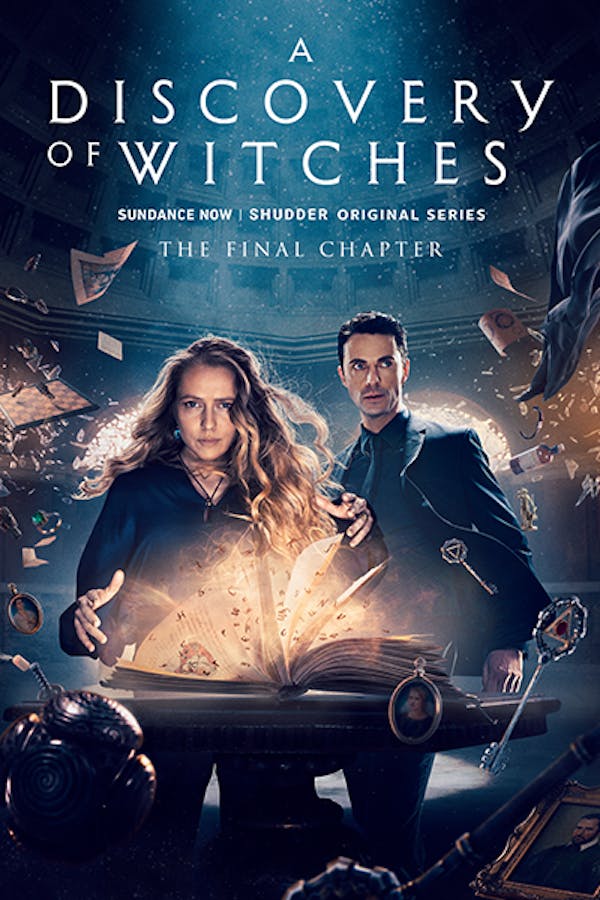 A Discovery of Witches
Historian Diana Bishop is a witch denying her own heritage. When she unexpectedly calls up an ancient, bewitched manuscript from Oxford's library, she finds herself thrown into the heart of a dangerous mystery – and into the path of the enigmatic vampire Matthew Clairmont. Matthew is driven to solve the looming threat of the creatures' decline and extinction. But their unlikely alliance to find the book before it falls into the wrong hands – and their deepening relationship – threatens to violate age-old taboos and shake the fragile peace that exists between the species.
Member Reviews
Watched the entire season twice now, can't wait for Season 2.
binged. waiting for season 2.
I'm still waiting for season 2??
I love this series!!!!! So addictive!!! Matthew!! 🤤🤤🤤🤤 Can't wait for the second season!!!!!!!!!! ❤️❤️❤️❤️❤️❤️
I was hoping for something very much better. After all Oxford...I'm a Cambridge man. Anyway, I just can't muster any sympathy for the characters. All this staring off into the distance...not really...but near enough and the wooden acting...a Vampire been around thousands upon thousands of years and delivers lines like a statue...I'm sorry...and the American? It could have been set at the Main Library in New York City and it would have been the same bland, wooden, teenage plot...did love the scenery though...and one last thought who are the numskulls that allowed all the chaos in the Bodleian Library? Never happen in Cambridge!