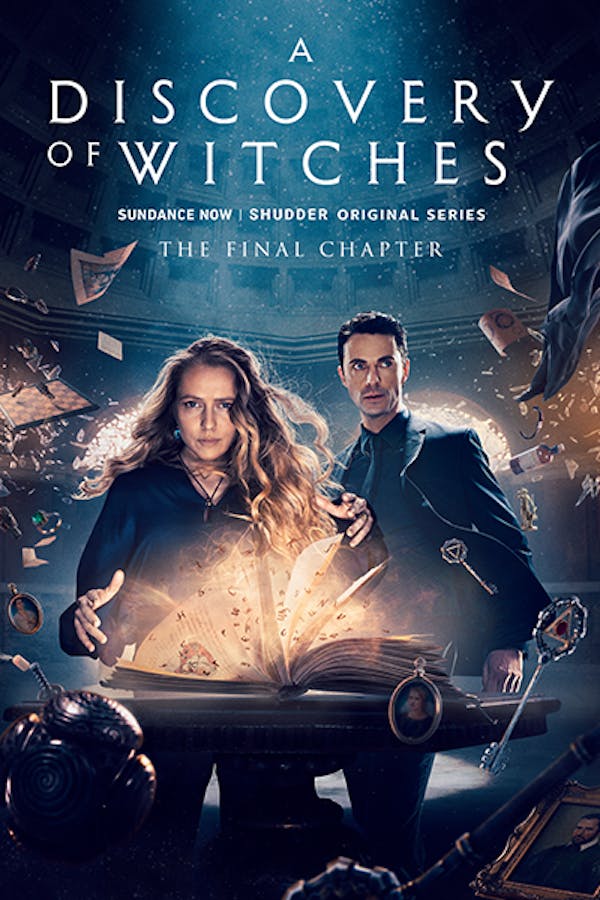 A Discovery of Witches
Historian Diana Bishop is a witch denying her own heritage. When she unexpectedly calls up an ancient, bewitched manuscript from Oxford's library, she finds herself thrown into the heart of a dangerous mystery – and into the path of the enigmatic vampire Matthew Clairmont. Matthew is driven to solve the looming threat of the creatures' decline and extinction. But their unlikely alliance to find the book before it falls into the wrong hands – and their deepening relationship – threatens to violate age-old taboos and shake the fragile peace that exists between the species.
Member Reviews
Definitely agree with the last comment! I had to purchase Shudder and messed up and payed for a year subscription 😕 still I love this show so much it don't matter!
I absolutely adore this series! Was so excited that season 2 finally came out after a year of waiting
I LOVED season 1. Season 2 has been boring and hard to get through. Season 1 was fast paced and lots of magic which I love! Just finished episode 8 and still waiting for shit to pick up and get going. Nothing really significant is happening and there's been almost no magic. Super disappointed so far. The season is almost over and nothings happening. I feel like the whole season was wasted
LOVED season 1. Season 2 so far has been kind of boring and hard to get through. Nothings happening and there's been next to no magic/magica type stuff. I was expecting season 2 to be fast paced with lots of mistical/magical type stuff like season 1.