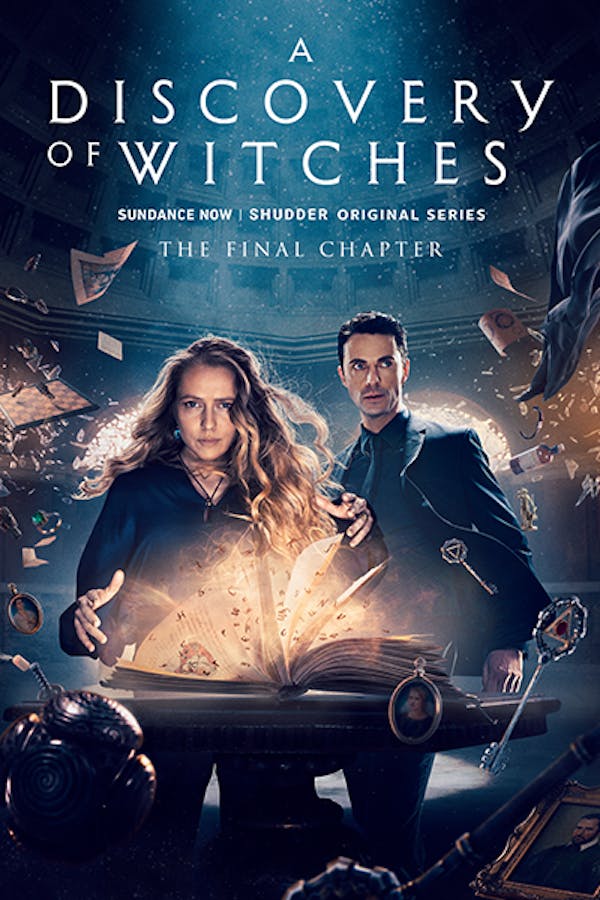 A Discovery of Witches
Historian Diana Bishop is a witch denying her own heritage. When she unexpectedly calls up an ancient, bewitched manuscript from Oxford's library, she finds herself thrown into the heart of a dangerous mystery – and into the path of the enigmatic vampire Matthew Clairmont. Matthew is driven to solve the looming threat of the creatures' decline and extinction. But their unlikely alliance to find the book before it falls into the wrong hands – and their deepening relationship – threatens to violate age-old taboos and shake the fragile peace that exists between the species.
Member Reviews
It's a great series. I have the audiobooks for all 3 books and it follows fairly close wxcept for the usual changes from paper to film. It has some squeezed plot lines but it is all there somewhere. The author IS the historical expert for the productions. Teresa Palmer is excellent in this role and not bad for a mother of 4.
Why doesn't everyone watch this series? Seriously, its really good. Characters, storyline, acting, production values... all great. And I don't even like stuff like this.
Magnifique! This series spoke to me! Well worth investing the time in this one!
I signed up to Shudder because of this fantastic series. Makes me want to buy the whole trilogy and compare. I fell in love with Diana Bishop and a lot of the other characters. Great themes and character development throughout. Probably the best witch and vampire sci/fi series ever. A must watch.