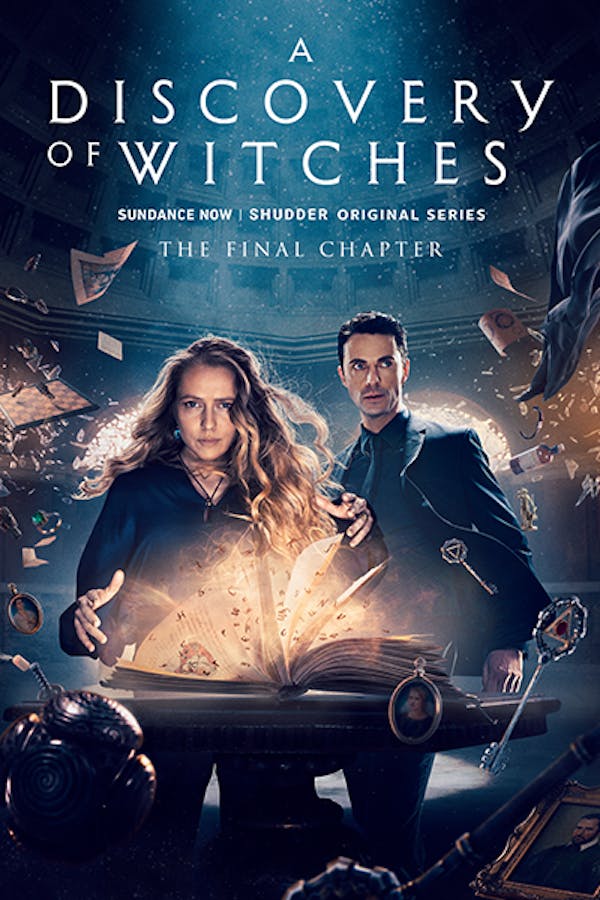 A Discovery of Witches
Historian Diana Bishop is a witch denying her own heritage. When she unexpectedly calls up an ancient, bewitched manuscript from Oxford's library, she finds herself thrown into the heart of a dangerous mystery – and into the path of the enigmatic vampire Matthew Clairmont. Matthew is driven to solve the looming threat of the creatures' decline and extinction. But their unlikely alliance to find the book before it falls into the wrong hands – and their deepening relationship – threatens to violate age-old taboos and shake the fragile peace that exists between the species.
Member Reviews
It is an absolute masterpiece. The acting is very well and the story is fantastic!
If you loved twilight but are a little too grown for it now, you will love this. It's Guilty pleasure material that will make your husband roll his eyes. I would watch this whole thing over again tomorrow.
I loved this series, of course I really enjoyed the books too. It may be a bit cheesy for some, but I do like cheese and a good story. I loved the effects of the spells in season three! Great easy escape watch!
I love it wen the next chapter ?
If you like soapy, sappy, fantasy, romance, accidental-comedy, canned nacho cheese level cheese... this the show