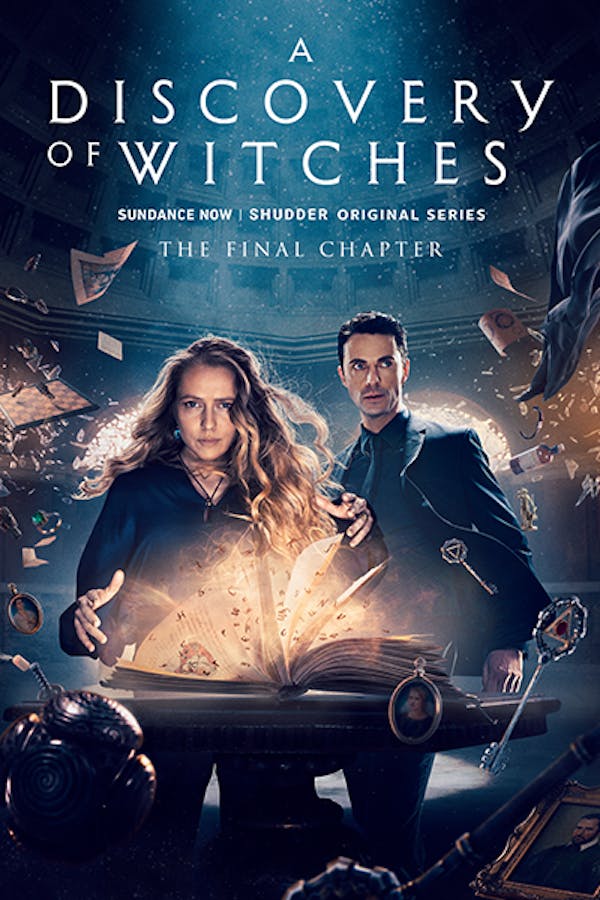 A Discovery of Witches
Historian Diana Bishop is a witch denying her own heritage. When she unexpectedly calls up an ancient, bewitched manuscript from Oxford's library, she finds herself thrown into the heart of a dangerous mystery – and into the path of the enigmatic vampire Matthew Clairmont. Matthew is driven to solve the looming threat of the creatures' decline and extinction. But their unlikely alliance to find the book before it falls into the wrong hands – and their deepening relationship – threatens to violate age-old taboos and shake the fragile peace that exists between the species.
Member Reviews
A little slow moving sometimes. If you liked Twilight you'll enjoy this series. The vibrant blue hues and vintage clothing are great. The castles and settings are beautiful. The antiquity shines through. It's fun to watch and I look forward to each episode, it's a binge-er.
This is by far one of the best shows I've seen, and I don't give 5 skulls lightly. It's a beautiful storyline and the characters are great. Teresa Palmer brings Diana Bishop to life in a way that I don't think anyone else could, and the supporting cast are phenomenal. It's a show that I can binge watch again and again. Highly recommend!
It's a great series. I have the audiobooks for all 3 books and it follows fairly close wxcept for the usual changes from paper to film. It has some squeezed plot lines but it is all there somewhere. The author IS the historical expert for the productions. Teresa Palmer is excellent in this role and not bad for a mother of 4.