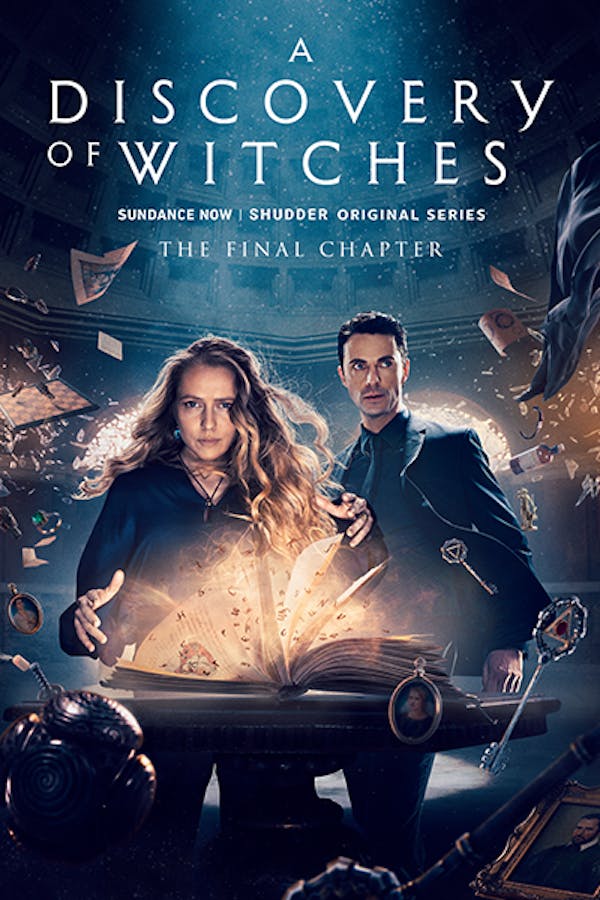 A Discovery of Witches
Historian Diana Bishop is a witch denying her own heritage. When she unexpectedly calls up an ancient, bewitched manuscript from Oxford's library, she finds herself thrown into the heart of a dangerous mystery – and into the path of the enigmatic vampire Matthew Clairmont. Matthew is driven to solve the looming threat of the creatures' decline and extinction. But their unlikely alliance to find the book before it falls into the wrong hands – and their deepening relationship – threatens to violate age-old taboos and shake the fragile peace that exists between the species.
Member Reviews
Last time the I received anything it was slated for January 2022 to keep the timing from Season 2. There have been rumors about the 4th book which (no pun intended) is a stand alone piece might be used for a 4th season. So far it's only speculation-has anyone heard anything based in reality about this?
The show is essentially a witch/vampire soap opera. It is an entertaining show with a cool concept. I haven't read the trilogy so I'm not sure how accurate it all is to that, but it has a really neat plot and it keeps you interested, though it gets pretty hokey at times. The cheesy romance stuff gets frustratingly old quickly. First season was much better than the 2nd. The overt progressive-left-wing political stuff got annoying in the 2nd season. Super cheesy special effects for the vampires. Cool characters.
Totally love this series! Can't wait until next season!!!
Just to add a comment on the start of season 3, I'm read recently that it is scheduled to begin in early 2022? Can't wait...
I love this series. I enjoy the plot even though it's simple to follow. I'm finding out recently that the book written on this series may only last 3 seasons? I do hope it's expanded to 4 seasons? I give the series 5+ stars.