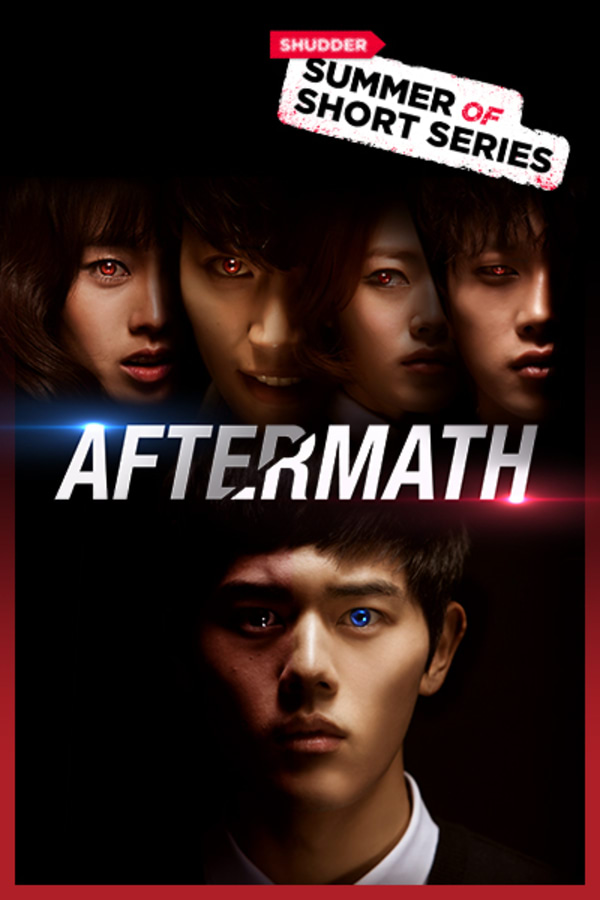 Aftermath
AFTERMATH is a supernatural crime drama based on the popular Naver webtoon by Kim Sun Kwon ("Survivors of Those Days," "K Errands Center"). Ahn Dae Yong (Dong Joon) is a quiet high school student who suddenly develops the super power to predict who is a murderer and who is about to die. Those who appear to have red eyes are destined to die soon, while those with blue eyes are about to commit murder. Ahn Dae Yong decides to use this power to save lives and becomes an unexpected hero for the people.
Member Reviews
I enjoyed this Short Series. The Story was great and It kept Me interested. Keep em coming Shudder!!!!
such a great concept, would have liked a full tv series on this. well worth watching.
its was ok maybe it wasnt so cut up i could got it more better but i could watch it again thou
I loved both Seasons of Aftermath. Awesome!
I liked them all. Very good.