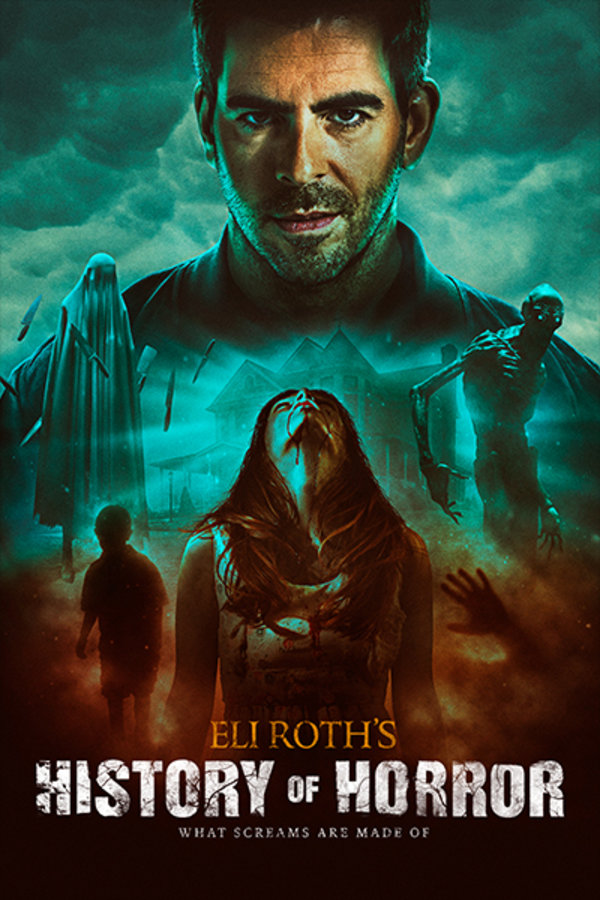 AMC Visionaries: Eli Roth's History of Horror
Award-winning horror film director, writer, producer and actor Eli Roth brings together the masters of horror - the storytellers and stars who define the genre - to explore its biggest themes and reveal the inspirations and struggles behind its past and present. Each one-hour episode will take viewers on a chilling exploration of how horror has evolved through the years and examine the genre's impact on society as well as delving into how horror maintains its fan base and why audiences are addicted to fear. Interviewees include Stephen King, Quentin Tarantino, Linda Blair and many others.
Member Reviews
This show is the reason I signed up for Shudder, love it and the in-depth Podcasts. PLEASE make more. Even if it's just Eli or some other guy discussing horror alone lol would love to see EPISODES with interviews of specific people, like maybe Jason Blum for season2, like the podcasts.
Best series ever! Give me more please!
i truly enjoyed this, behind the scene stuff, point of view from different actors, directors and writers was very interesting.hope theres a second season
i truly enjoyed this, behind the scene stuff, point of view from different actors, directors and writers was very interesting.hope theres a second season