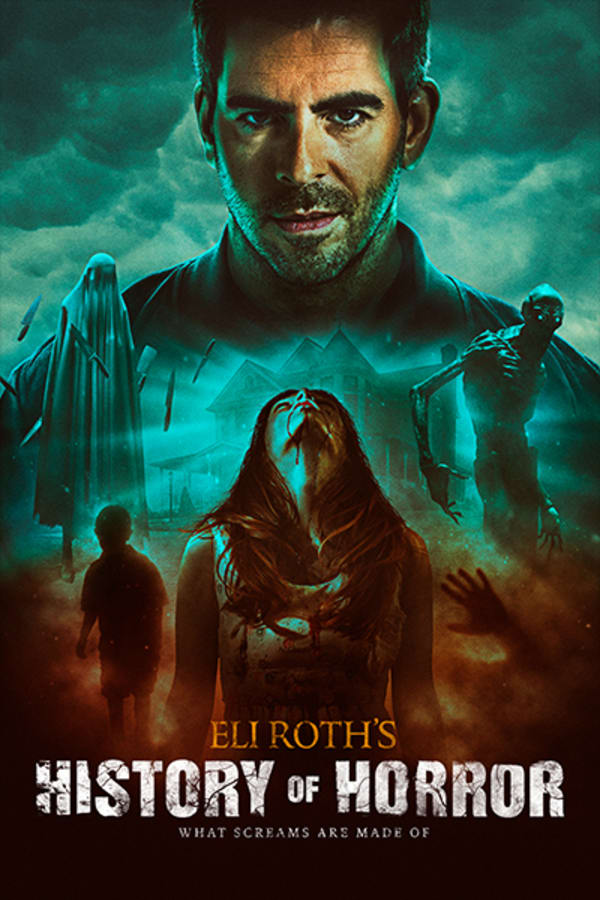 AMC Visionaries: Eli Roth's History of Horror
Award-winning horror film director, writer, producer and actor Eli Roth brings together the masters of horror - the storytellers and stars who define the genre - to explore its biggest themes and reveal the inspirations and struggles behind its past and present. Each one-hour episode will take viewers on a chilling exploration of how horror has evolved through the years and examine the genre's impact on society as well as delving into how horror maintains its fan base and why audiences are addicted to fear. Interviewees include Stephen King, Quentin Tarantino, Linda Blair and many others.
Member Reviews
Good series! I hope another one is made.
Nicely produced series, with some great interviewees, but what the hell with the under utilisation of Rob Zombie? He was at the table with Eli and Greg, and we barely cut to him saying anything. Despite his average movies, Zombie's a very well informed guy when it comes to cinema and horror very much so too. I'm not crazy about Eli Roth's approach with how he talks about stuff, hyping things bigger than they really were, e.g. "The Sixth Sense is one of the scariest films of all time" I mean, really? It's a little spooky, but that's just not the movie. He has a few other moments like this, but that's the only one that springs to mind. Also, for a whole 7 part series, each episode never tends to wrap up their episodes with a conclusive statement about the sub genre. It usually just ends on whatever last movie they were talking about, which was wasn't great.
I loved these documentaries, starting with the beginning of horror movies and how they progressed through the years. It also gave me another insight into these movies, that they had more meaning to them ...
I would NOT recommend this for anyone who wants to introduce themselves to horror as each episode contains spoilers to many classic films. For the horror veteran, this series won't tell you much of what you don't already know. Even at seven, hour long episodes, there's A LOT of information they need to pack in, and films/scenes are often reduced to "remember this?!" moments. Show is carried by its high profile talking heads, and solid production.
I'm hooked! Will definitely recommend to all the horror lovers in my life!