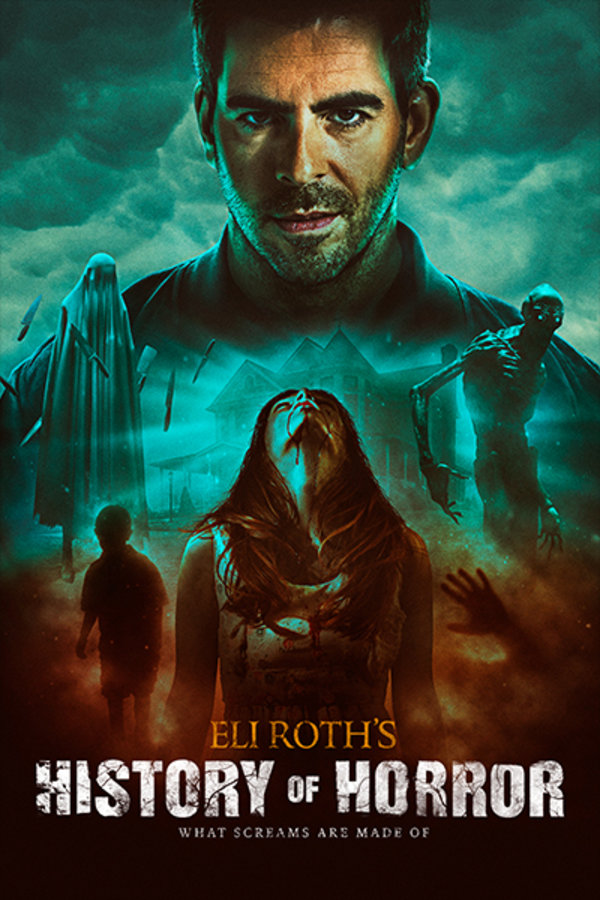 AMC Visionaries: Eli Roth's History of Horror
Award-winning horror film director, writer, producer and actor Eli Roth brings together the masters of horror - the storytellers and stars who define the genre - to explore its biggest themes and reveal the inspirations and struggles behind its past and present. Each one-hour episode will take viewers on a chilling exploration of how horror has evolved through the years and examine the genre's impact on society as well as delving into how horror maintains its fan base and why audiences are addicted to fear. Interviewees include Stephen King, Quentin Tarantino, Linda Blair and many others.
Member Reviews
I was referring to Season 1, Episode 4 on my last review 👻
I really enjoyed this! Learned something new about these movies, especially on this particular episode and I've watched MANY interviews and documentaries on the movies that were showcased here.
Honestly, I wasn't as impressed with this as I wanted to be but I think it's well put together and they have outstanding guests to talk to about these horror topics. It would be great for a new fan of horror to watch but having seen other shows like this in the past, it doesn't present much that I haven't already discovered. However, it's always reaffirming to hear that horror has such a history & purpose in film, even though I'm not learning anything new. I would love to see a Series 2 of this where they can maybe dive a little further past that top layer of horror and analyze lesser known classics. Eli Roth is a great choice to host this as well. 3 Skulls +1 for the fantastic guests.
I absolutely loved this! I'm watching it again. I hope they make another one!!!
As soon as I started my free trial on Shudder, this is the first thing I watched. I had already seen the series twice before but it really gets better every time I rewatch the episodes (especially after watching more of the films mentioned)