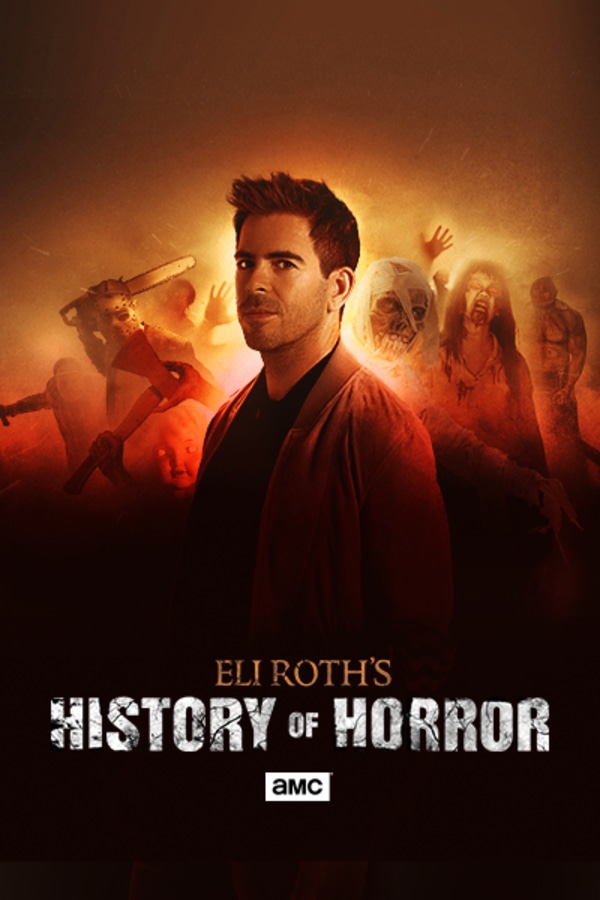 AMC Visionaries: Eli Roth's History of Horror
Award-winning horror film director, writer, producer and actor Eli Roth brings together the masters of horror - the storytellers and stars who define the genre - to explore its biggest themes and reveal the inspirations and struggles behind its past and present. Each one-hour episode will take viewers on a chilling exploration of how horror has evolved through the years and examine the genre's impact on society as well as delving into how horror maintains its fan base and why audiences are addicted to fear. Interviewees include Stephen King, Quentin Tarantino, Linda Blair and many others.
Member Reviews
Fantastic show! It's perfect for those who have a deep interest in horror movies! So many horror icons and they all teach you about how each of these films are connected to our society. It was amazing and I hope we see another season of this, somehow.
Having Eli Roth host this, makes it that much better. When interviewing, he's chatting with peers, and friends, which makes it far more conversational. Loved every episode.
With a pretty impressive line-up of personnel, I was expecting and hoping for new insights or different perspectives of the horror genre. What we get instead is an entry-level, uninspired and routine commentary on all the standards. I guess the questions asked, and management around the topics by Eli Roth clearly reflect why his movies have been unwatchable for over a decade.
Really good all encompassing series. It covers most genres within horror. It's a good introduction for those who don't know much about the horror genre. As someone who has been into horror for a long time, much of it was review, but I did learn some new things. An exploitation horror episode would be cool. Just wish some episodes were longer, because who doesn't want more horror? Hopefully we see more episodes in the future!
Hoping for a season 2 because 7 episodes are just not enough.