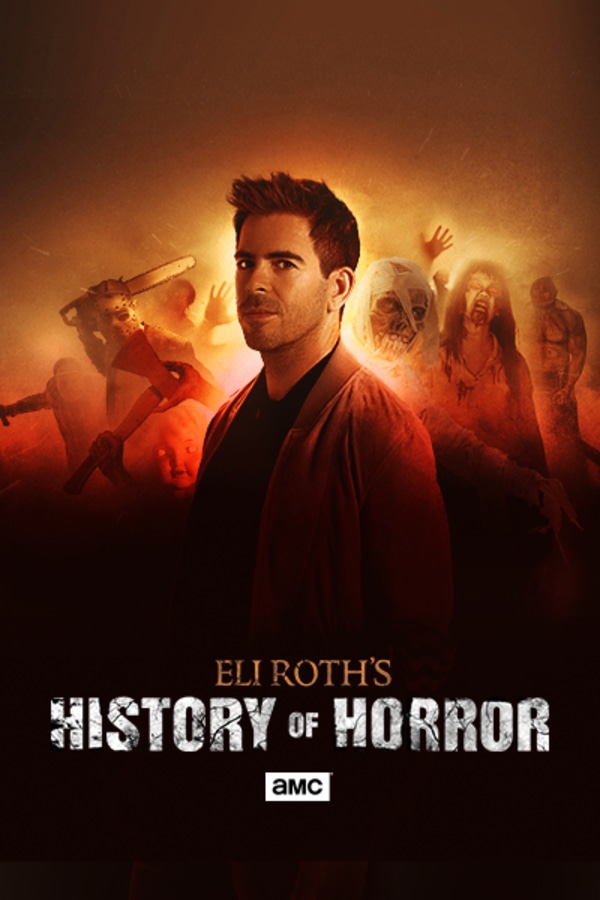 AMC Visionaries: Eli Roth's History of Horror
Award-winning horror film director, writer, producer and actor Eli Roth brings together the masters of horror - the storytellers and stars who define the genre - to explore its biggest themes and reveal the inspirations and struggles behind its past and present. Each one-hour episode will take viewers on a chilling exploration of how horror has evolved through the years and examine the genre's impact on society as well as delving into how horror maintains its fan base and why audiences are addicted to fear. Interviewees include Stephen King, Quentin Tarantino, Linda Blair and many others.
Member Reviews
An interesting anthology mired by a simplistic overview approach. The series highlights the more well-known movies but glosses over their social impact. Horror, as a genre, is the most often derided and least respected though it's an open source for metaphor, social commentary and politics. This should've been more comprehensive and handled by someone other than Eli Roth.
Hi, so I was reading some of the comments majority of them were positive but the negative ones were dogging out Eli Roth and some of the other people who are mentioned on this show. If you want a complete, honest, open minded review. I would say I love this show! It has basically all of the films I grew up on and they give you a good aspect on the binge worthy genres of horror in this generation and the old.
Some great conversations using quality movie footage throughout. Made me want to rewatch a lot of them. I thought the Ghost Stories episode was the best overall. I did wonder about some of the movies they chose to focus on and those they left out, but with limited time I guess decisions need to be made. I disagreed that Frankenstein is a zombie movie or that Hannibal Lecter is a slasher.
It's a shame, I would be enjoying the show calling back to the classics and some of my favorites,and then I would get hit with some leftist politics. I just ignored it and carried on. After a couple minutes I would be back on board with the content playing to my nostalgia and love of horror, and then.. BAM! I get hit with some more far reaching thrown in SJW politics. "most people were more scared of a black lead actor than zombies" said the African studies professor and Eli Roth. Then it hit me, they give you just enough to hopefully not change the channel so they shove their political views down your throat every 2-5 minutes.
Not really a history of horror. More of an overview of how different filmmakers have dealt with common horror stories and tropes. Cool to watch, but don't expect a deep dive. Been listening to the podcast too. That's much more interesting and in-depth, although Eli Roth is a terrible interviewer.