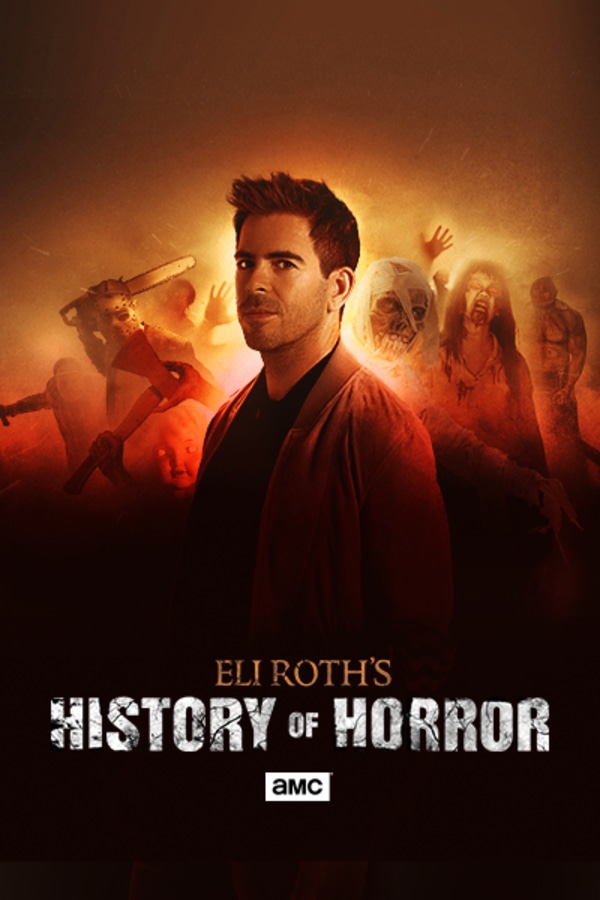 AMC Visionaries: Eli Roth's History of Horror
Award-winning horror film director, writer, producer and actor Eli Roth brings together the masters of horror - the storytellers and stars who define the genre - to explore its biggest themes and reveal the inspirations and struggles behind its past and present. Each one-hour episode will take viewers on a chilling exploration of how horror has evolved through the years and examine the genre's impact on society as well as delving into how horror maintains its fan base and why audiences are addicted to fear. Interviewees include Stephen King, Quentin Tarantino, Linda Blair and many others.
Member Reviews
Just finished watching this show and it was remarkable. The main reason why it was different than any other show or documentary is because it actually gave me enough interest to go to almost all of the movies mentioned from all the different episodes and watch that movie. No other show has given me so much interest to do that. It also helps that horror is just bad ass. I learned more about horror in this show than in my entire lifetime. I trully thank Eli Roth for doing this show and I hope other film makers, as great as he is, of different genres make similar shoes. This was just phenomenal. 6/5 stars. In addition, the actors who spoke in his show were great, especially their interpretations and explainations. Just an amazing show that I haven't seen since any where.
Started with the slasher episodes, they were really interesting and I'm impressed with the number of expert participants interviewed. I'm not one of those horror fans who gets especially defensive about a critical lack of respect of the genre (horror can be pretty trashy), or about parents being concerned about their kids seeing extreme violence at a young age (they should be concerned), or about the criticism of torture porn (it deserves to be criticized)...so the sort of defensive tone of the series isn't really one I agree with. But I still love the ground they cover and the points they make.
not quite a linear history of each sub genre but more an enjoyable conversation on each episode's topic. worth a watch!
This show is less of a "History of Horror" and more of a review of Blockbuster hits, with shallow interviews with their directors and creators. I give this show 3 Skulls for being a decent introduction to horror.
A whole lot of pretty faces too look at, & not much depth. You so