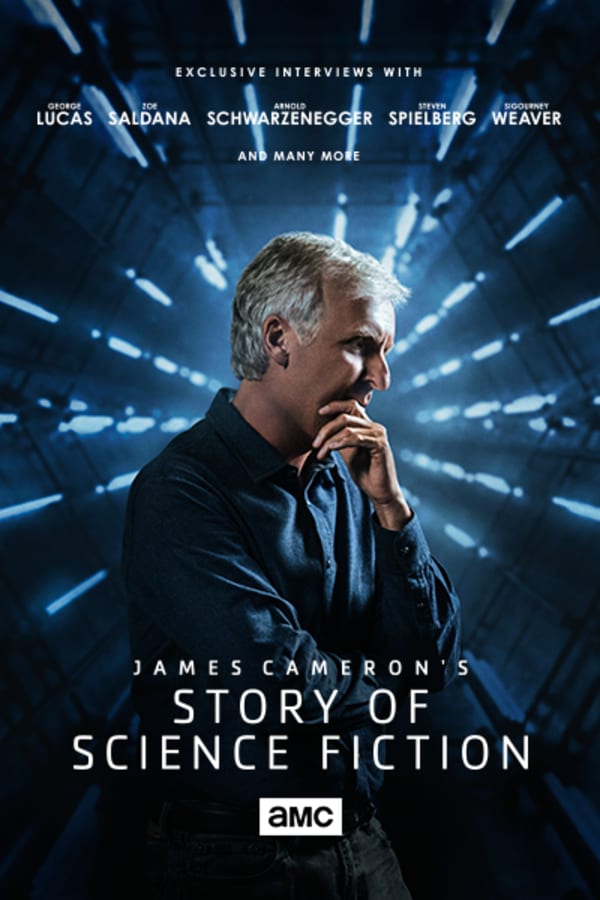 AMC Visionaries: James Cameron's Story of Science Fiction
Award-winning writer, director and producer James Cameron explores science fiction's roots and futuristic vision through interviews with Steven Spielberg, George Lucas, Ridley Scott, Christopher Nolan, among many others.
Member Reviews
Great series told by the people who created the greatest sci fi films!
got some really great interviewees, but then just have them mostly summarize movies? would have liked more discussion, opinions, and insight--less "this is a famous movie and this is what happened in it." If you are watching this, you dont need T2 or War of the World's plot explained to you--you already know that shit.
Love these types of documentaries series. It interesting to get a personal commentary from the creators, actors, and crew of some of our favorite movies.
Yeah, I agree with another reviewer here, James Cameron interrupts a little too much ("yeah", "of course", "absolutley"). But hey, just because someone is a great director doesn't mean he knows how to interview people. But there is a lot of good content, so it's all good for me! And a ton of heavy hitters, it's great to see. I don't really see this is purely some tool to push Walking Dead (too many of the aforementioned A listers from too many different circles), however, I'm sure someone in the planning of this series probably pointed out it as an ancillary benefit. And heck, I love WD anyway. :)