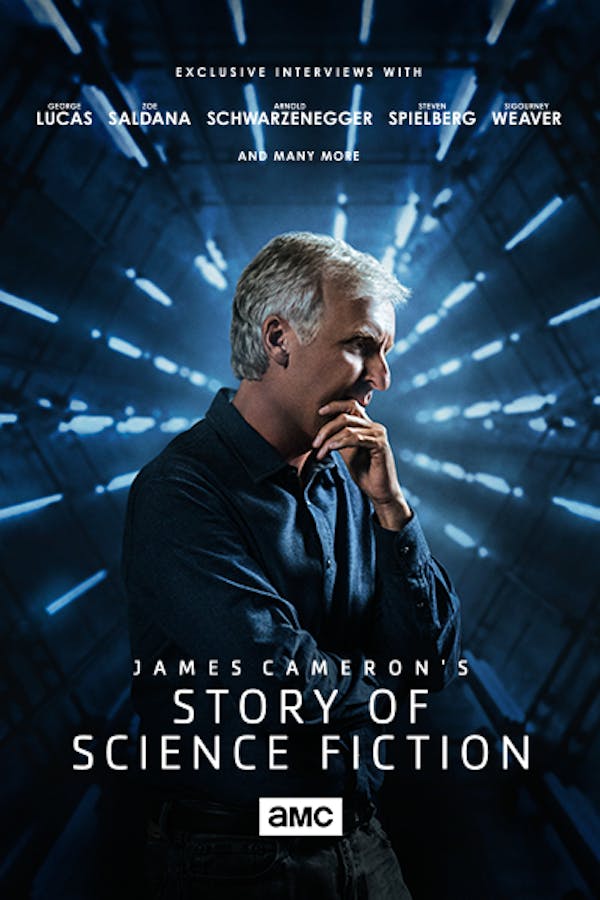 AMC Visionaries: James Cameron's Story of Science Fiction
Award-winning writer, director and producer James Cameron explores science fiction's roots and futuristic vision through interviews with Steven Spielberg, George Lucas, Ridley Scott, Christopher Nolan, among many others.
Member Reviews
STEVEN SPEILBERG - WILL SMITH - THE TERMENATER - ET NN MUCH MOORE, LOVED THE ALIENS EPISODE, AGAIN MUST OF HAD A BIG BUDGET TO PULL SUCH BIG STARS, ITS INTERESTING YO SAY THE LEAST NN EYE THINK YOULL LOVE IT, acid 666
BIG TIME ACTORS LIKE KEANU REAVES NN ARNOLD SWARTZANIGGA NN MANNY MANNY MOORE BIG STARS LIKE DOC FROM BACK TO THE FUTURE, MUST OF COST A FORTUNE TO MAKE THESEE DOVUMENTARIES, EYE REALLY ENJOYED THEM, TELL ME WHAT YOU THINK BOYS NN GIRLS ITS WORTH A WATCH, HIGHLY RECOMMEND : ) : P acid 666
Amazing series- very interesting and revisiting films that had been the biggest influence of how science fictions encourages us all to think outside our comfort zone about life as we see it! Must watch and will recommend this!