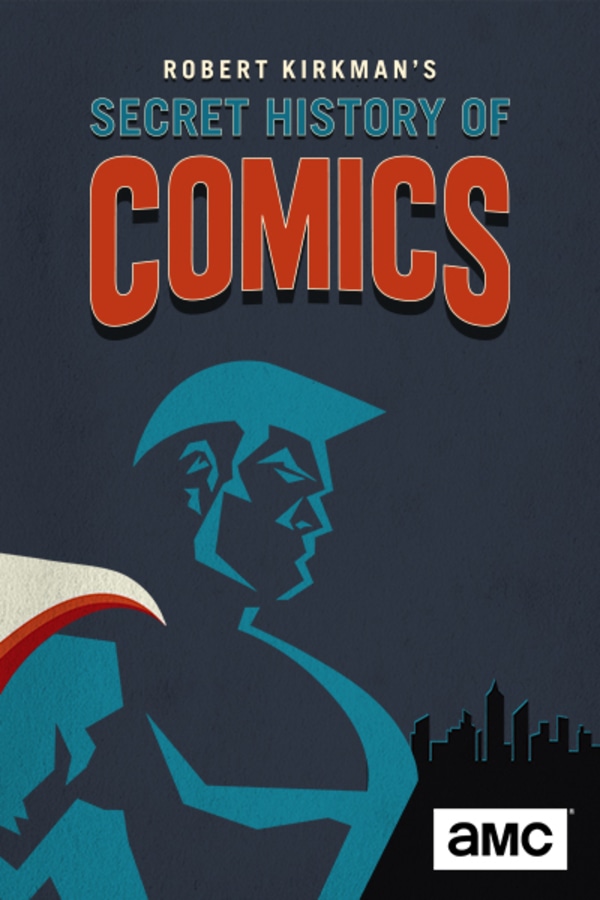 AMC Visionaries: Robert Kirkman's Secret History of Comics
THE WALKING DEAD comic book creator Robert Kirkman stars in this documentary series that takes a deeper look into the stories, people and events that have transformed the world of comic books. It also features interviews with icons such as Stan Lee, Patty Jenkins, Lynda Carter, Kevin Smith, Famke Janssen, J.K. Simmons, Michelle Rodriguez, and Todd McFarlane, among many others. A SHUDDER EXCLUSIVE SERIES.
Member Reviews
Not watched it yet, but it's seems to cover a very limited aspect fo comics. What about the horror comics of the 40s to the 80s? Or the enormous amount of children's comics covering an even larger time-frame? Then there's the boom in sci-fi comics from ethnic 30s to the 90s. Not to mention the serious comics such as Maus, underground ones like Zap Comix, and, ahem, manga? There's a lot more to comics than just caped superheroes.
Some of you need to get over yourselves, and get a life. You're not pressured into watching it, so why complain? Leave it to the people who enjoy watching stuff like this, regardless where it's streaming from.
It's a good series. People need to chill the fuck out. If you don't want to watch it, you don't have to.
This is a fun and informative series. Horror or not it's cool to see other content covering art that isn't always talked about.
Regardless of whether I like this topic or show, it doesn't belong here. Stuff like this leaking in is what starts to change shudder. I have plentofother video streaming services, this place is for Horror and Horror related things.