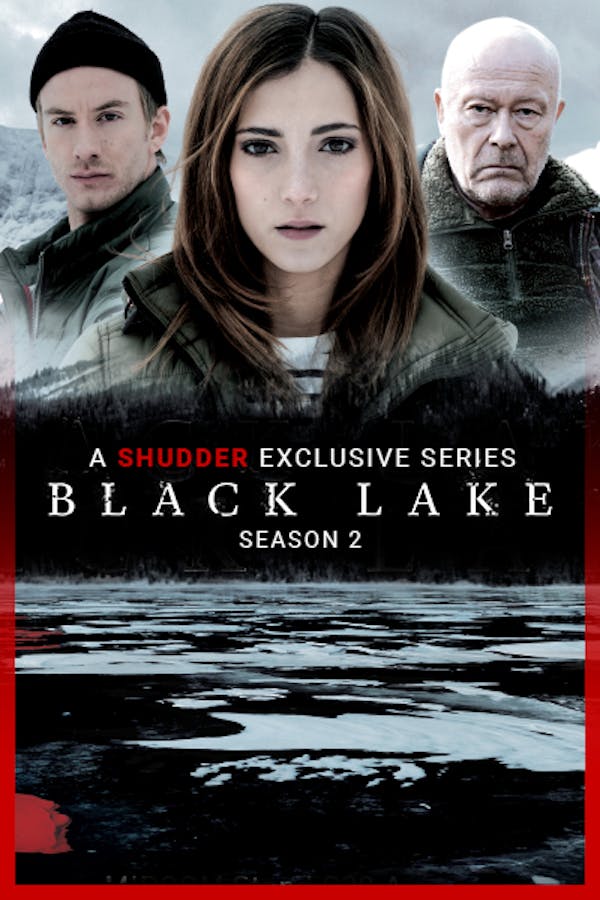 Black Lake
Remote and neglected, Black Lake has been closed for years. Johan invites his friends thereon a test trip, with the idea of reopening the resort. They are soon gripped by a series of disturbing experiences. On the very first night, Johan's girlfriend, Hanne, is woken by a sickening thudding noise coming from the cellar. The landlord refuses to let them investigate. It turns out the resort was closed after a family were found dead, strangled. One by one, members of the group wake with bloodshot eyes following nightmares of being strangled. With fear and danger spiralling, Hanne becomes convinced that supernatural forces wish them ill. Who can be trusted? Who will survive? A SHUDDER EXCLUSIVE.
Member Reviews
Excellent cinematography and storyline for both seasons. Chills with each ghastly encounter. The mysteries are expertly done and great cast for each. Had to gobble up every episode to determine the outcome. Satisfyingly tricky. Holmes would be proud.
Shudder where's Jordskott
Breathtaking scenery. Interesting red herrings. Deducting one skull for picking the low-hanging fruit for the villain's backstory. Deducting another skull for plot points so obvious they wouldn't have fooled the Scooby Gang. Then: There I was, watching the last few minutes of episode 8 and enjoying the tying up of the last plot point--and then in the corner Shudder wants to let me know it's time to start season 2. What?!