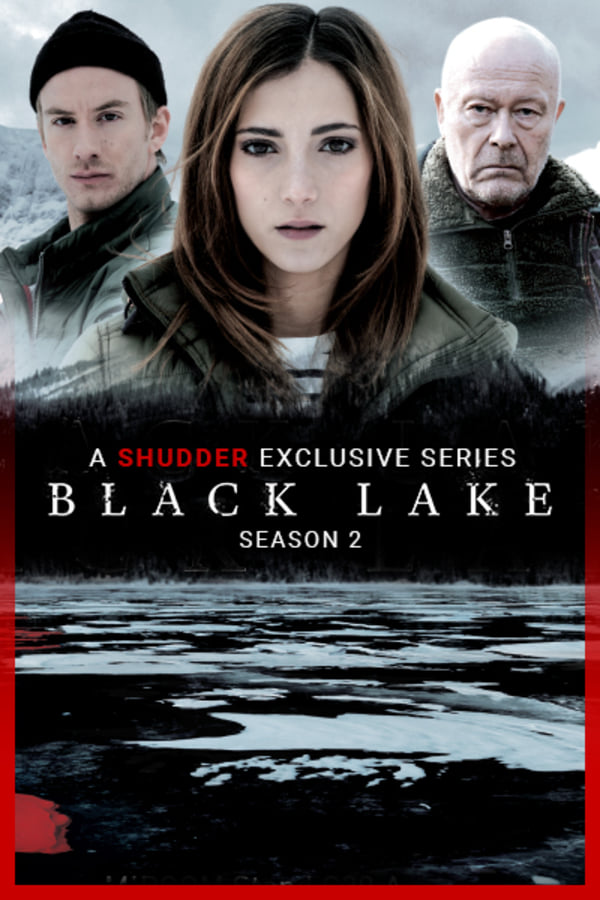 Black Lake
Remote and neglected, Black Lake has been closed for years. Johan invites his friends thereon a test trip, with the idea of reopening the resort. They are soon gripped by a series of disturbing experiences. On the very first night, Johan's girlfriend, Hanne, is woken by a sickening thudding noise coming from the cellar. The landlord refuses to let them investigate. It turns out the resort was closed after a family were found dead, strangled. One by one, members of the group wake with bloodshot eyes following nightmares of being strangled. With fear and danger spiralling, Hanne becomes convinced that supernatural forces wish them ill. Who can be trusted? Who will survive? A SHUDDER EXCLUSIVE.
Member Reviews
Thought season 1 was just ok but really enjoyed season 2. In both seasons I enjoyed the way they weaved a bit of history into the story line. Will be interesting to see what they do with a 3rd season, if they have one.
great series...hope there is another series! I don't mind subtitles either. Johan is hot!
It is just a perfect show. Too bad they don't make shows like this in the U.S. anymore. All these foreign shudder exclusive shows are actually quite delightful for freaks.
Great series! I've also seen quite a few of my suggested films appear. I just might have to dump Netflix and Amazon and go strictly Shudder. : )
I just finished the second season and did a bit of reading into the background of this series, so I feel that I can give my two cents on it here now. I watched it because it was put onto Shudder's Holiday horror playlist for the winter time, but trust me, it never mentions nor has anything to do with any holiday, Christmas or not. I don't know why they put this on that list. Just because it has a snowy setting in the first season, I guess? Without revealing too much, I just want to let the uninitiated know that the second season is a prequel to the first one, not a separate story per say like American Horror Story does each season. I was a bit confused for the first few episodes of the second season, not sure if they were related or not. The first season is much better than the second one. This show is very light on the scares and horror, and very heavy on the drama. Who is in a relationship with whom, who is sleeping with whom, and what kind of emotional baggage they are all carrying from childhood and a past life are more emphasized than the horror of the situation. That's partly because only one or two people at a time think that there's actually anything scary going on. The rest just deny anything is happening, and then we slowly see their dramatic pasts. Don't get me wrong, the acting is great, the characters are well written, and the drama is superb. It's just that it's not very horrifying, if that's what you're looking for on Shudder, which I was. The first episode and the last two episodes of the first season are heavier on the scares. The second season didn't scare me at all. I really appreciate that this movie is international, as well. Some of the big reveals at the end kind of came out of nowhere for me and thus were less impacting to me. When you watch a show with some mystery, you usually think "maybe option A or option B is the explanation for it all." You don't expect that then the show says "Actually, it's not either of those at all, and it's really option Z! We never gave you any hints that it would be this, so aren't you surprised?" No, it just feels cheap and unsatisfying. That being said, I enjoyed watching the show overall, and the acting is great. Good Scandinavian show.