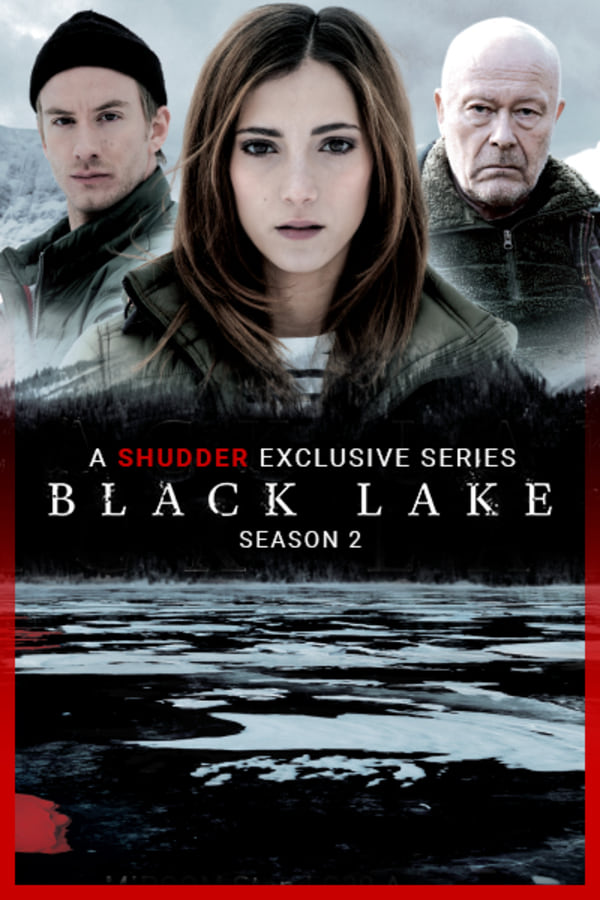 Black Lake
Remote and neglected, Black Lake has been closed for years. Johan invites his friends thereon a test trip, with the idea of reopening the resort. They are soon gripped by a series of disturbing experiences. On the very first night, Johan's girlfriend, Hanne, is woken by a sickening thudding noise coming from the cellar. The landlord refuses to let them investigate. It turns out the resort was closed after a family were found dead, strangled. One by one, members of the group wake with bloodshot eyes following nightmares of being strangled. With fear and danger spiralling, Hanne becomes convinced that supernatural forces wish them ill. Who can be trusted? Who will survive? A SHUDDER EXCLUSIVE.
Member Reviews
Series 1 a good watch. I enjoyed it. A bit slow at times. Series 2 absolutely blows. Same dribble over and over, the girl trying to get her kid back is a horrible and boring actress. So, watch first one, skip the 2nd, hope there will be more series.
Long drawn out for little
Great first season 5/5. Avoid season 2 though, waste of time.
People with secrets gather in isolated places and are buffeted by supernatural goings-on, connected to a remote historical past, with an unlikely but intuitive female lead to guide them. Every network offers such an anthology series, every service streams one or more, so you know what to expect. That being said, this is not the Nordic Noir you're looking for. There's a lot more sanitized, middle-brow humor and irony (not particularly black) to be had, and while the themes strive for profundity, they provide little more than moral lessons of the just-so variety. I'm in the minority, as I prefer the second series—the pacing doesn't seem slow so much as calmer and more confident, and the setting conjures up fond memories of other, defter tales—although I think it goes down considerably better once you've seen the first, which is far more modern, but has so many loose ends. Nothing too deep or disturbing here; apart from some obligatory gore, would be gratefully received by prime-time, mainstream audiences, which have grown accustomed to this species of whodunnits, knee-deep in polite red herrings straight out of the Golden Age of English mysteries, but delivered here with an unfortunately heavier, more plebeian, less frothy touch. Genre fans should find both series frustrating, but the first delivers some familiar horror tropes. While the second doesn't quite commit to its principles and the characters are more stock than ever, something about the setting and the very unnatural dialogue synergize well enough to seem convincing.