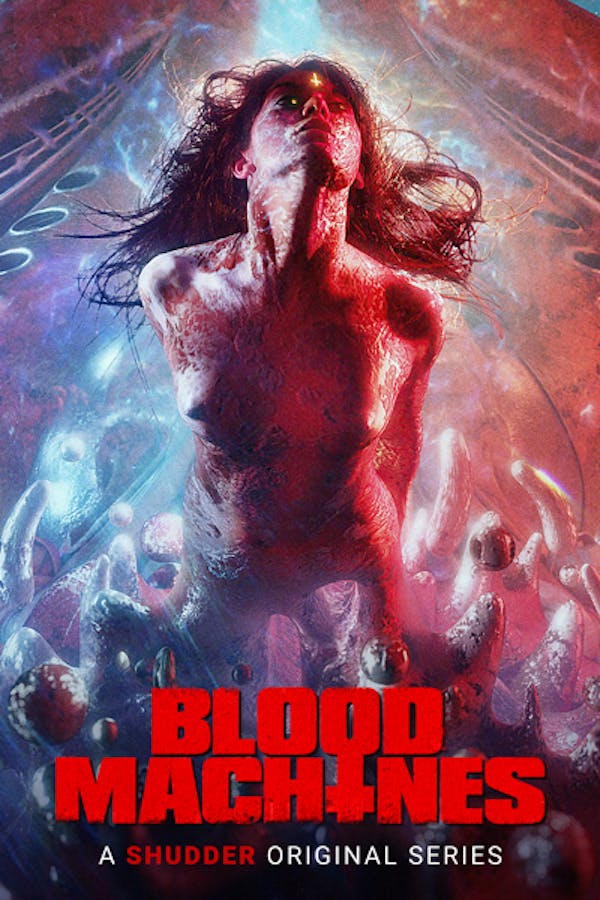 Blood Machines
Two space hunters are tracking down a machine trying to free itself. After taking it down, they witness a mystical phenomenon: the ghost of a young woman pulls itself out of the machine, as if the spaceship had a soul. Trying to understand the nature of this entity, they start chasing the woman through space. A SHUDDER ORIGINAL SERIES.
Member Reviews
the THINNEST of plots. its basically a 50 minute music video broken up into 3 parts for no reason. its incredibly beautiful to look at tho. the graphics are on par with a lot of big budget movies so at least see it for that.
This would of been a lot better had the 3 episodes been one 57 minute film. Otherwise this has fantastic visual and a cool story.
i liked it, confused with what happened to the old guy his lit up i'm hoping he was saved. But a great short story. Would love to explore this universe some more
Good visuals, but I think the writer has taken a bit too much acid...
I really enjoy this one. definitely has Heavy Metal vibes. loved the sound track also.