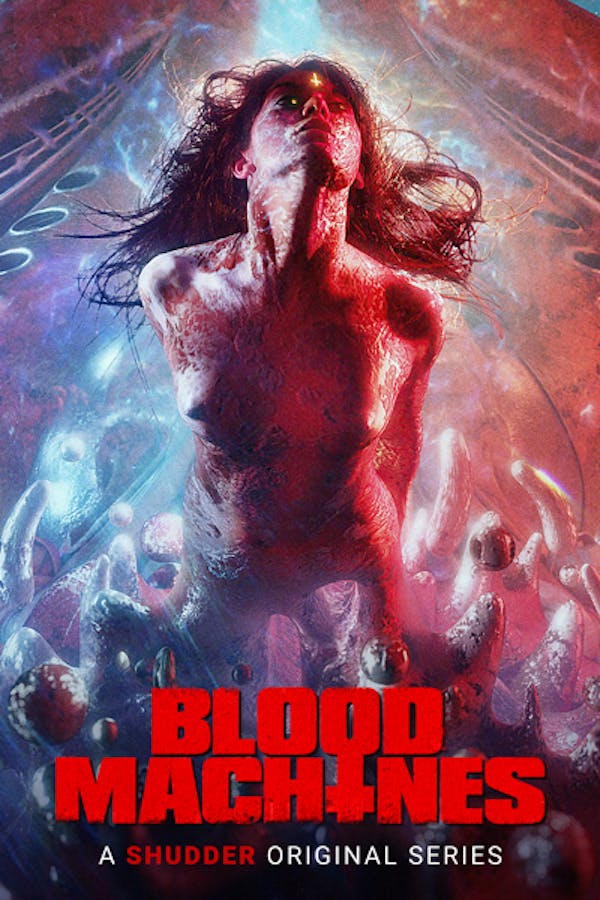 Blood Machines
Two space hunters are tracking down a machine trying to free itself. After taking it down, they witness a mystical phenomenon: the ghost of a young woman pulls itself out of the machine, as if the spaceship had a soul. Trying to understand the nature of this entity, they start chasing the woman through space. A SHUDDER ORIGINAL SERIES.
Member Reviews
WHOA! This is the most amazing thing I have seen in a long time! I hope they a sequel
An incredible work of art! I came to Shudder specifically to watch this as I am a Carpenter Brut fan and I absolutely loved the video created for Turbo Killer. This series does not disappoint, it's expertly made, not just visually and audibly but the writing behind it too. I can't wait for more!
This is one of my favorite shows on Shudder. Syfy, Sexy, Horror, what's not to love.