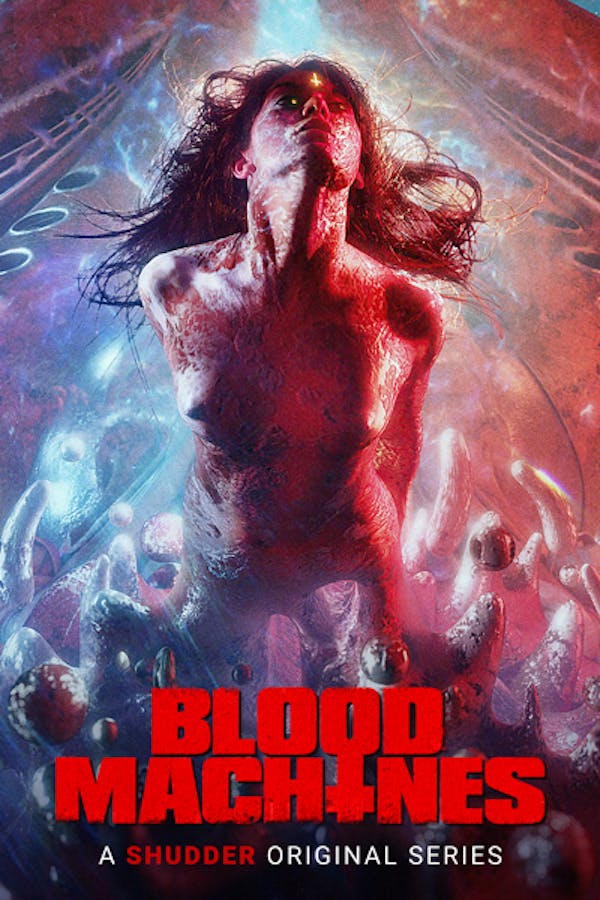 Blood Machines
Two space hunters are tracking down a machine trying to free itself. After taking it down, they witness a mystical phenomenon: the ghost of a young woman pulls itself out of the machine, as if the spaceship had a soul. Trying to understand the nature of this entity, they start chasing the woman through space. A SHUDDER ORIGINAL SERIES.
Member Reviews
Why is there not more? Not just more of this, but more stuff as fantastic and colorful as this? Where's the stuff that makes me feel like I'm the watching the love child of a Moog and a Virtual Boy?
Seth Ickerman really is a master of his craft. If you want to see a great example of this check out the music video for Carpenter Brut's 'Turbo Killer', he has a really distinct style and it's always stunning in whatever he lends it to.
One of the most visually stunning films/miniseries I have ever seen.
Neat concept, not overly explained, but I'm not sure if I want to call it mysterious or navel gazing. Visuals and effects were great, although it's kind of messed up to see T&A presented as female empowerment. Dialogue was a string of stock phrases, maybe hire a writer next time. Oddly padded out for something so short. I don't regret watching it, though.
Some really cool visuals with an interesting story. The Carpenter Brut soundtrack pairs perfectly with the retro 80s style aesthetics. But something kept me from loving this. The acting and casting left much to be desired. And some of the dialogue written for said actors was pretty cheesy. But if your a fan of 80s sci-fi and Carpenter Brut it's definitely worth a watch.