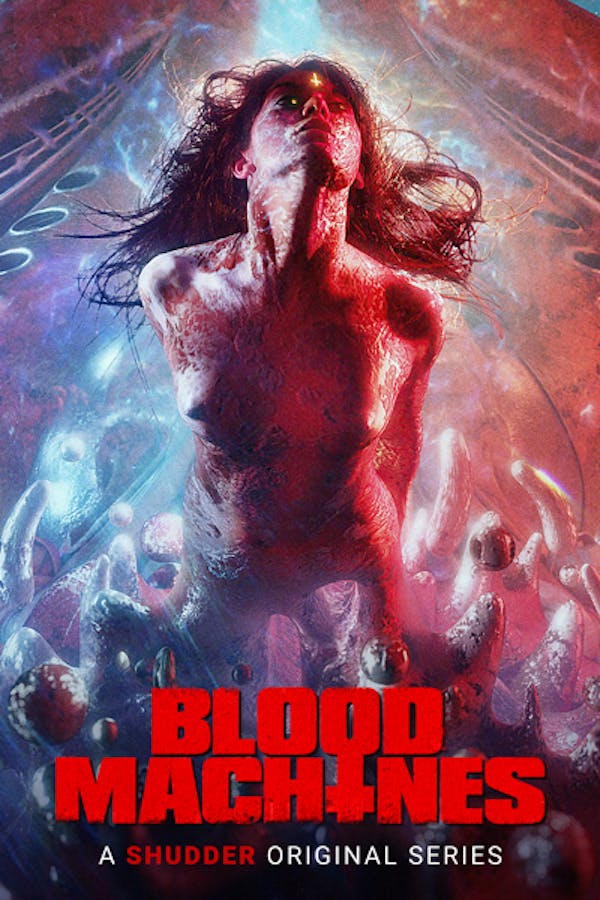 Blood Machines
Two space hunters are tracking down a machine trying to free itself. After taking it down, they witness a mystical phenomenon: the ghost of a young woman pulls itself out of the machine, as if the spaceship had a soul. Trying to understand the nature of this entity, they start chasing the woman through space. A SHUDDER ORIGINAL SERIES.
Member Reviews
Visually interesting, Music is great, Carpenter Brut doesn't disappoint, but other than that it's just alright. Acting from Han Shovanisto is a shocker and the run time out stayed it's lack of story. As a piece of art it's mean, but as a series it's not. Solid effort though!
Loved the way it finishes! Not a bad series at all
Visually stunning with a score that slaps. Really comes together for a badass finally.
For those who enjoy the dark techno future, this will satisfy that taste with hints of a ominous psychedelic atmosphere. It was other the watch, with interesting undertones placed through out the movie.
mesmerizing. the talented people that made this should celebrate - historically phenomenal. iconic. zeitgeist. this is going to make waves for generations to come. I wish I could have been part of the making!