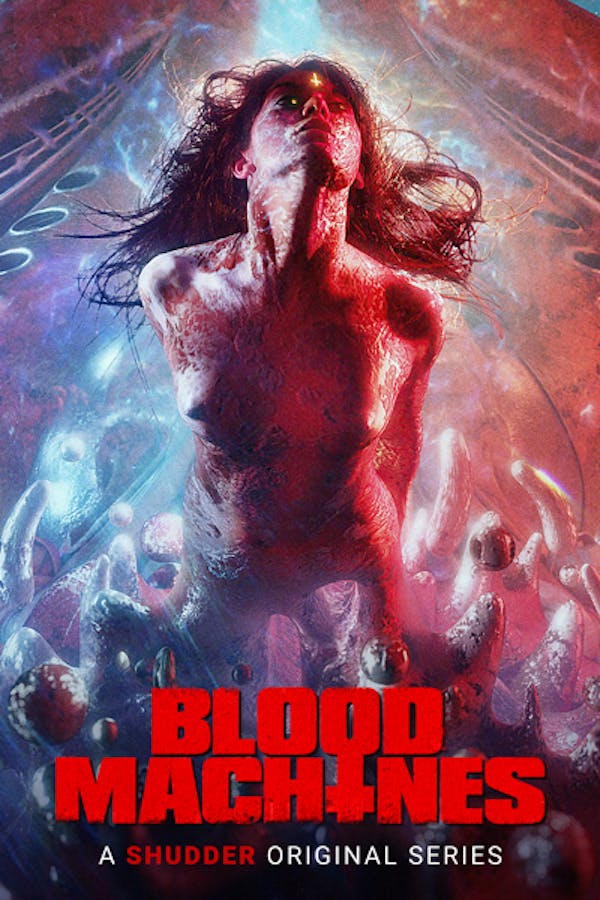 Blood Machines
Two space hunters are tracking down a machine trying to free itself. After taking it down, they witness a mystical phenomenon: the ghost of a young woman pulls itself out of the machine, as if the spaceship had a soul. Trying to understand the nature of this entity, they start chasing the woman through space. A SHUDDER ORIGINAL SERIES.
Member Reviews
Great stuff, more weird shit please Shudder...
bad ass! this is the reason i downloaded this app on my phone
I liked it,...satanic, but I liked it...The music, and visual dramatic affect was different and good...I like that directors and writers are given a chance to explore and create on this platform...Finally we can see film that is not just about making money, and evolve the art further....
Absolute masterpiece! I downloaded shudder just to watch this. True Art in Motion.
Amazing visuals, beautiful art direction and an outstanding soundtrack. The story was fine, nothing really ground-breaking but I still enjoyed it, it just didn't have me on the edge of my seat. Definitely one of the better series/films that I have watched on here.