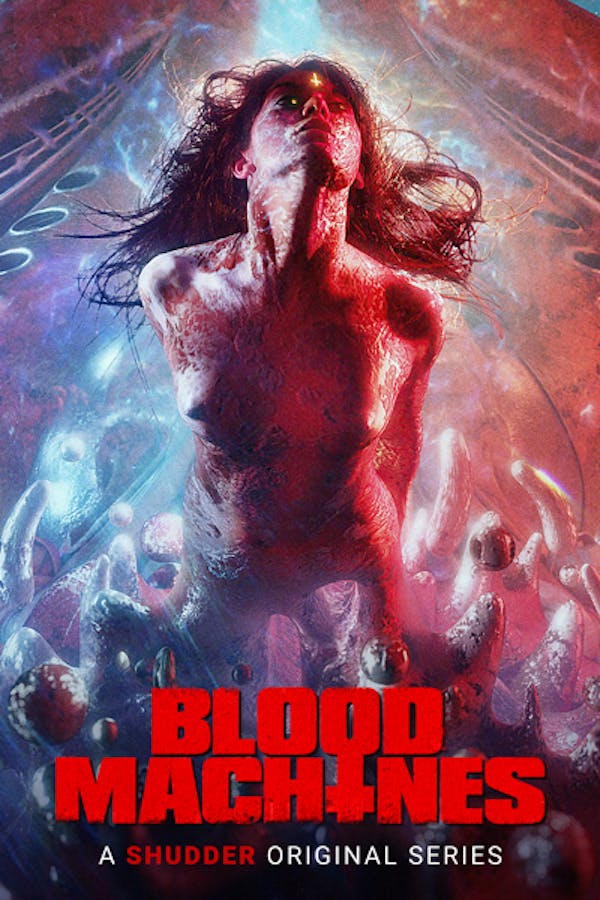 Blood Machines
Two space hunters are tracking down a machine trying to free itself. After taking it down, they witness a mystical phenomenon: the ghost of a young woman pulls itself out of the machine, as if the spaceship had a soul. Trying to understand the nature of this entity, they start chasing the woman through space. A SHUDDER ORIGINAL SERIES.
Member Reviews
loved it when i watched it on 8 tabs of acid lol but when the fuck are you guys gonna make more?? come onnn theres gotta be mmoorreee
One of my current favorites, took risks, great music and visuals.
AMAZING soundtrack by Carpenter Brut. Cool visuals. AWFUL acting and script. It's so close to being my kind of movie exactly, but it really lost me for that last reason.
Keep looking at all the pretty colours and just maybe you won't notice the characters are devoid of interest, sympathy, or depth.
It was visually amazing. Loved everything about how it looked. The acting was pretty cheesy but I honestly kinda dig it when theres some cheese. Highly recommend it to anyone who likes visuals/sci-fi and cheesy acting :)