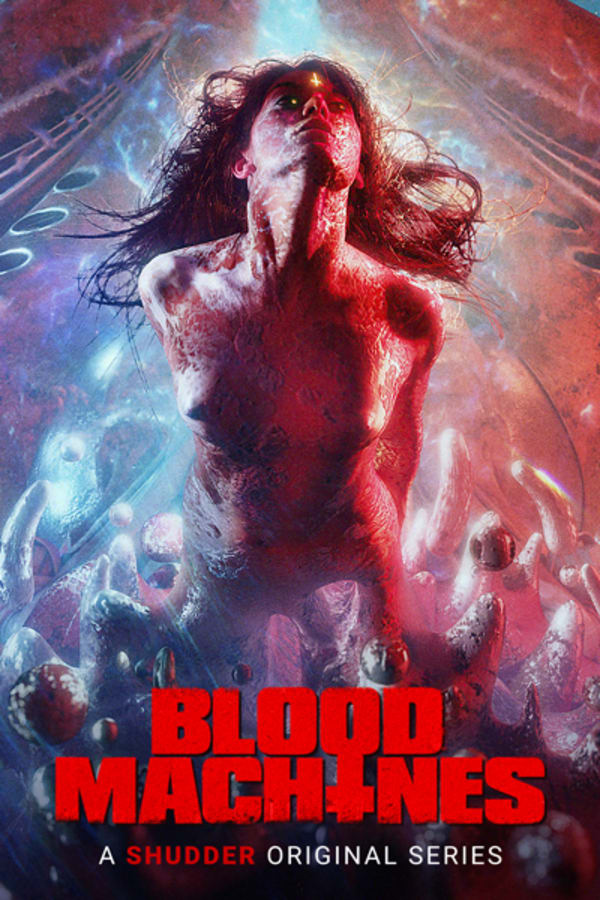 Blood Machines
Two space hunters are tracking down a machine trying to free itself. After taking it down, they witness a mystical phenomenon: the ghost of a young woman pulls itself out of the machine, as if the spaceship had a soul. Trying to understand the nature of this entity, they start chasing the woman through space. A SHUDDER ORIGINAL SERIES.
Member Reviews
i already get a hard on for this kind of sci-fi and dark synth, but this was mindblowing. I NEED MORE!
I see the potential!! This show could really take off with the right pieces! I love the cinematography, I love the score, I love the special FX and CGI... We need more. Its like SIN CITY made a baby with Blade Runner and then fed said baby with EDM.
3 episodes at 13 each really oh wow! but none the less it was great
So refreshingly different, a visual journey
Amazing. A great deal of deep imagery and concepts. 10/10.