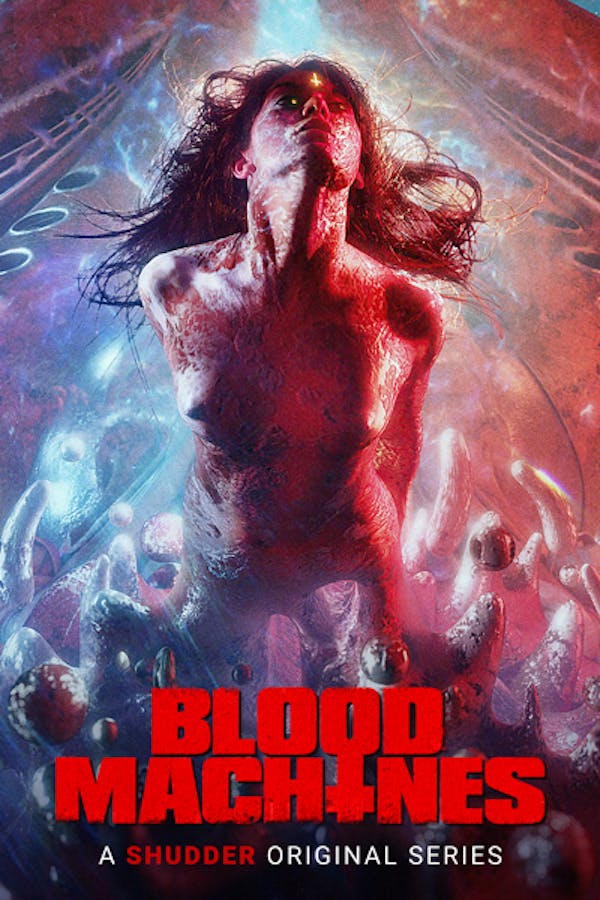 Blood Machines
Two space hunters are tracking down a machine trying to free itself. After taking it down, they witness a mystical phenomenon: the ghost of a young woman pulls itself out of the machine, as if the spaceship had a soul. Trying to understand the nature of this entity, they start chasing the woman through space. A SHUDDER ORIGINAL SERIES.
Member Reviews
i mean, it wasnt bad. besides the high volume tiddies i was subjected to, i did enjoy the visuals a lot and the music was pretty cool.
I like it so far just amazing music!! The part when she rises from that ship is where I got hooked! Like a god was being born!
I loved it! This was such beautiful piece of art. This is for my fellow open minded loves that can appreciate a wonderful work.
so glad i finally was able to watch this visual, physical and audible amazingly enjoyable experience.