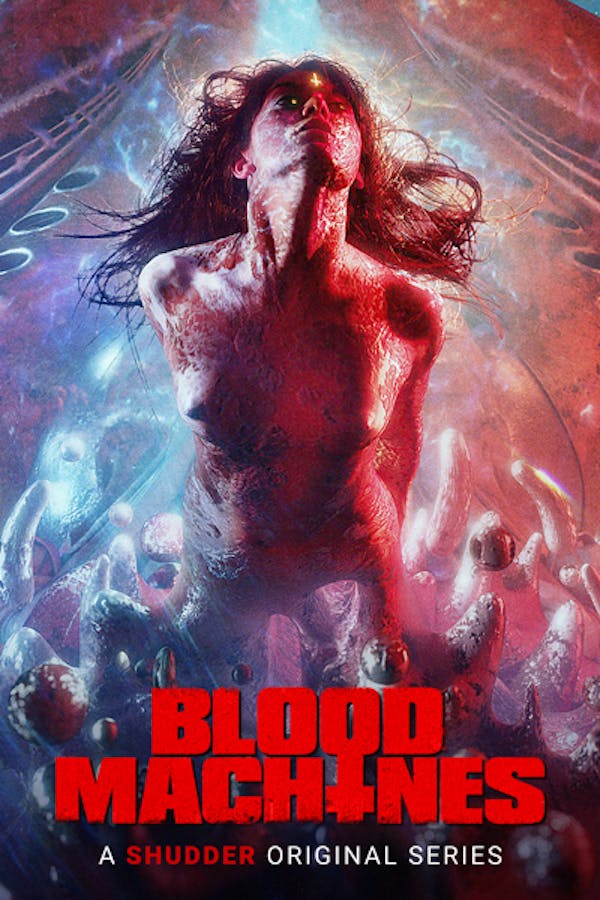 Blood Machines
Two space hunters are tracking down a machine trying to free itself. After taking it down, they witness a mystical phenomenon: the ghost of a young woman pulls itself out of the machine, as if the spaceship had a soul. Trying to understand the nature of this entity, they start chasing the woman through space. A SHUDDER ORIGINAL SERIES.
Member Reviews
Heavy vibes of 60s/70s space-rock psychedelia and giger-esque biomechanical orgies. We need more of this kind of art in the world! Loved it!
I'm high af and this made me cry tears of joy.
This was so dope to look at.
Cheesy reason for naked women performing interpretive dance. Very femenist point of view. I am wondering if the glowing upside down cross represents that their vaginas are not worthy like the one they worship because that's why that guy was crucified upside down. He did request that. I would not pay for this.