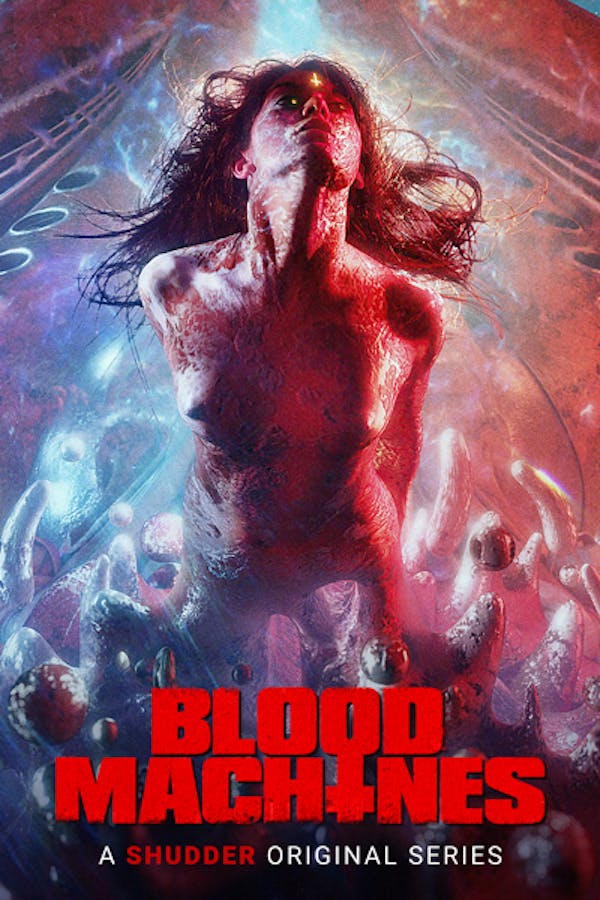 Blood Machines
Two space hunters are tracking down a machine trying to free itself. After taking it down, they witness a mystical phenomenon: the ghost of a young woman pulls itself out of the machine, as if the spaceship had a soul. Trying to understand the nature of this entity, they start chasing the woman through space. A SHUDDER ORIGINAL SERIES.
Member Reviews
I'm not sure WTF I just watched here, but I love it! Bizarre, great designs, very trippy. Don't watch this sober :-D Very unexpected and entertaining ride, great eye candy!
An interesting concept that is a blend of spirituality and science fiction, with good music, intense visuals and interesting symbolism throughout to support it. I can agree that the acting from the younger male lead is at times lacking, but at other points is pretty good. I think that the plot isn't in this case meant to be something fully coherent, instead the directors and writers opting for the visuals and story to evoke emotion and reflection. I wouldn't exactly call it scary, but I will say that there were at times aspects that might be considered as "psychologically thriller." People who are upset about this probably just need to calm down and realize that art is art.
So this is a 3 part mini series which seems to be taking place in the same universe as Carpenter Bruts Turbo Killer. I consider it a prequel to that video. Heck of a watch, amazing visuals and great music. A bit low on the character development but makes up with its world building and myth. Its simplicity at its best and hoping we get more someday.
Jodorowskys Dune design concepts meets Flash Gordon. Some of the best sci-fi visuals I've seen in a long time.
I enjoyed the retro 80s sci-fi feel to it. Good theme music. Visuals were wonderful. Interesting myth-building in a dystopian future. It explored the concept of AI sentience quite well. I would like to see more.