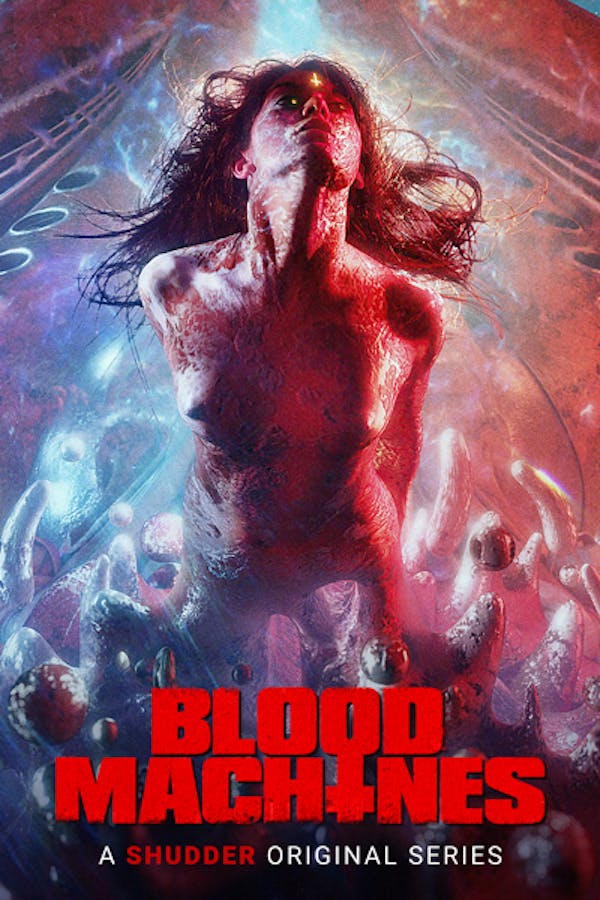 Blood Machines
Two space hunters are tracking down a machine trying to free itself. After taking it down, they witness a mystical phenomenon: the ghost of a young woman pulls itself out of the machine, as if the spaceship had a soul. Trying to understand the nature of this entity, they start chasing the woman through space. A SHUDDER ORIGINAL SERIES.
Member Reviews
the miniseries is very exciting
such a grand spectacular little series. loved it
Being a huge fan of Carpenter Brut already i'm a bit biased, but the soundtrack for this short series is just epic. The visuals, atmosphere, even story are just absurd and wonderfully out there. It's such a great mix of sci-fi, music, and story! I can't recommend it enough!
I like sci fi, but this is to sci fi for me.
More please, this is great! Thows you straight into some classice sci-fi weirdness and gradually reveals the story. Occasionally reminded me of Lexx, if any of my fellow Shudderites remember that slice of 1990s low-budget sci-fi.