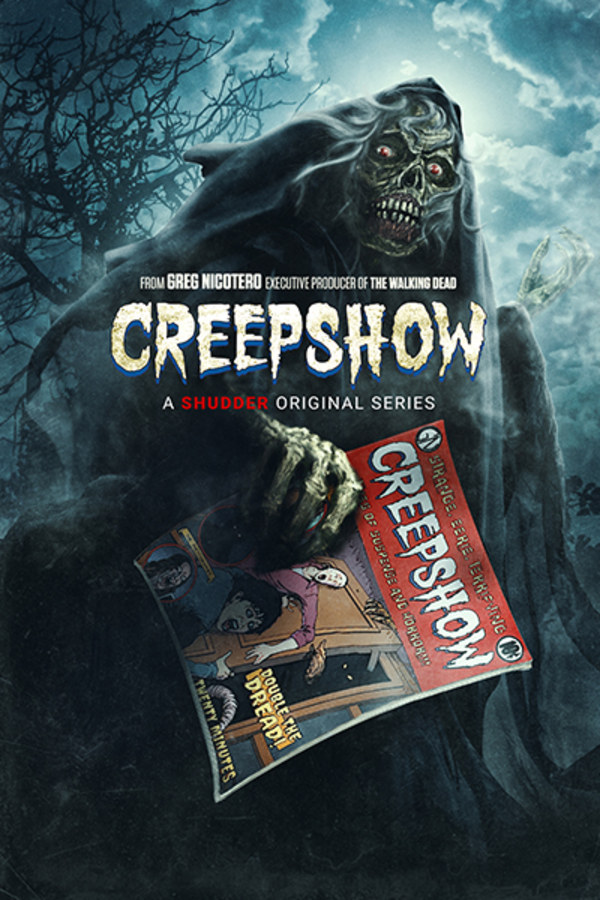 Creepshow - Premieres September 26
George A. Romero and Stephen King's iconic '80s horror anthology returns as an all-new Shudder Original series from executive producer Greg Nicotero (The Walking Dead). Creepshow features stories from horror luminaries like Stephen King, Joe Hill, Josh Malerman, Joe Lansdale and others, with segments directed by Nicotero, Tom Savini, Roxanne Benjamin, David Bruckner, John Harrison and Rob Schrab, and a cast that includes Adrienne Barbeau, Giancarlo Esposito and Tobin Bell. It's the most fun you'll ever have being scared!
Member Reviews
yaaaas...You better come thru @stephen king. i love creepshow as a kid and as well as an adult. Can't wait!!! SUPER EXCITED.😍😍😀
Watched this series as a kid...can not wait to see this with my 13 year old daughter who is a fan of horror anything!! super stoked to see this with her!!!!
Creep Show!! Need I say more 🤷‍♀️
This looks FANTASTIC! Cannot wait until this comes out! Big fan of the movies.
OMG!!! Remember the originals from childhood!! Just played 'The Raft' for my daughter last week, no cap!! I Luv Creepshow 1 and 2; Can't wait!!!!