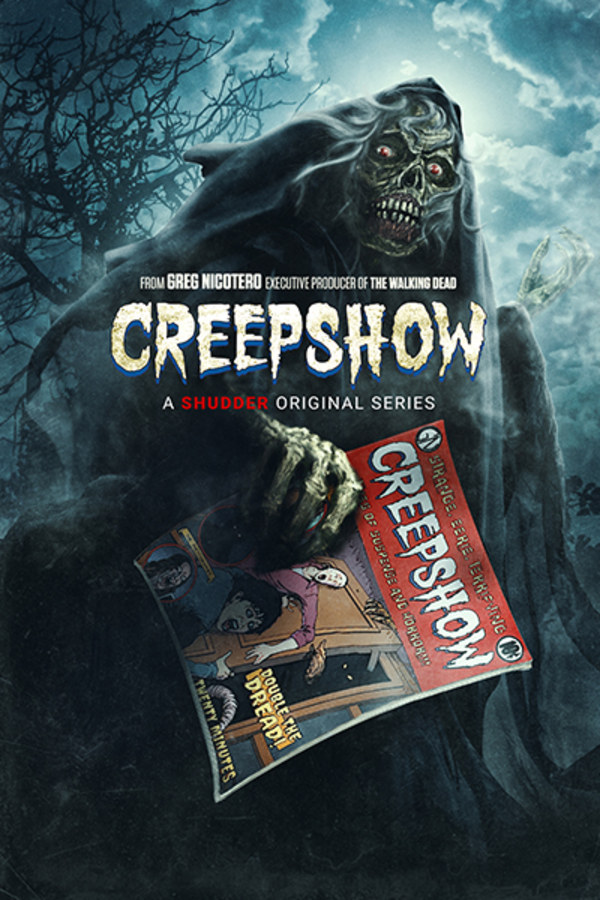 Creepshow - Premieres September 26
George A. Romero and Stephen King's iconic '80s horror anthology returns as an all-new Shudder Original series from executive producer Greg Nicotero (The Walking Dead). Creepshow features stories from horror luminaries like Stephen King, Joe Hill, Josh Malerman, Joe Lansdale and others, with segments directed by Nicotero, Tom Savini, Roxanne Benjamin, David Bruckner, John Harrison and Rob Schrab, and a cast that includes Adrienne Barbeau, Giancarlo Esposito and Tobin Bell. It's the most fun you'll ever have being scared!
Member Reviews
One of the actors from the series posted on IG today about it so I signed up to Shudder just because of this series. So excited. 💀💀💀💀💀
Very very excited for this series! Bring it on!
I'm so excited for this CREEPSHOW TV - It's why I signed up to Shudder UK - Bring on the tales of fun horror 😱😨👺👹👾👻🎃
Soo ready for this - BRING IT ON!!!