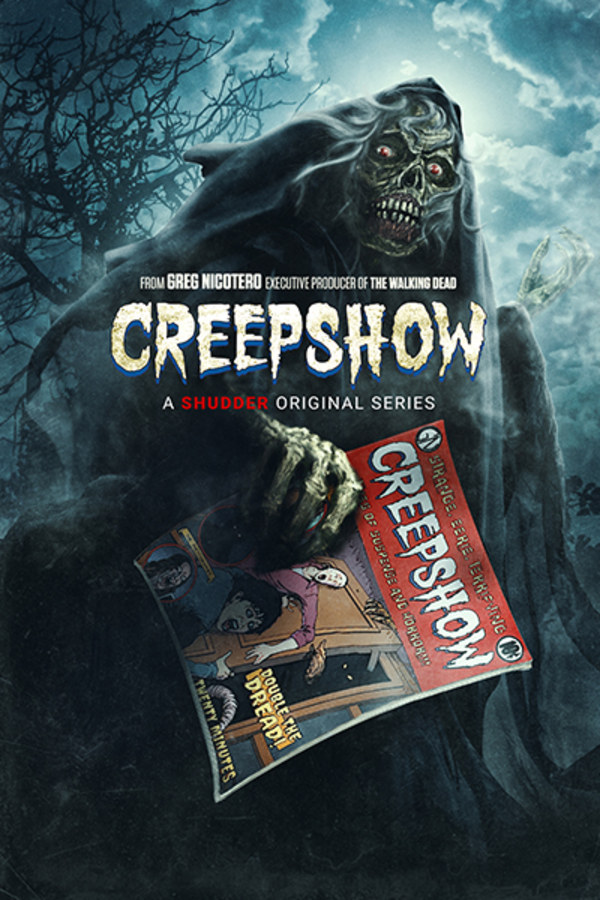 Creepshow
CREEPSHOW, the new anthology series based on the 1982 horror comedy classic, is still the most fun you'll ever have being scared! A comic book comes to life in a series of twelve vignettes over six episodes, exploring terrors from murder to the supernatural and unexplainable. Haunted dollhouses, werewolves, murderous goblins, villainous trick-or-treaters, the dead, and medical marvels are just a few of the things to watch out for in this new series. You never know what will be on the next page...
Member Reviews
The Twilight Zone, referring to the original series, and it was excellent, can not compete. Bravo. Well done. More please.
Gorgeous practicals and, problems aside, a campy + lovable character from each story that one would want from a Creepshow series.
Not every story is great, but I found myself enjoying them all.
Sooooo happy that creep show has to opportunity to come back! Love love love it 💀💀❤️❤️💀💀💀
good job shudder u have improved greatly in the past year