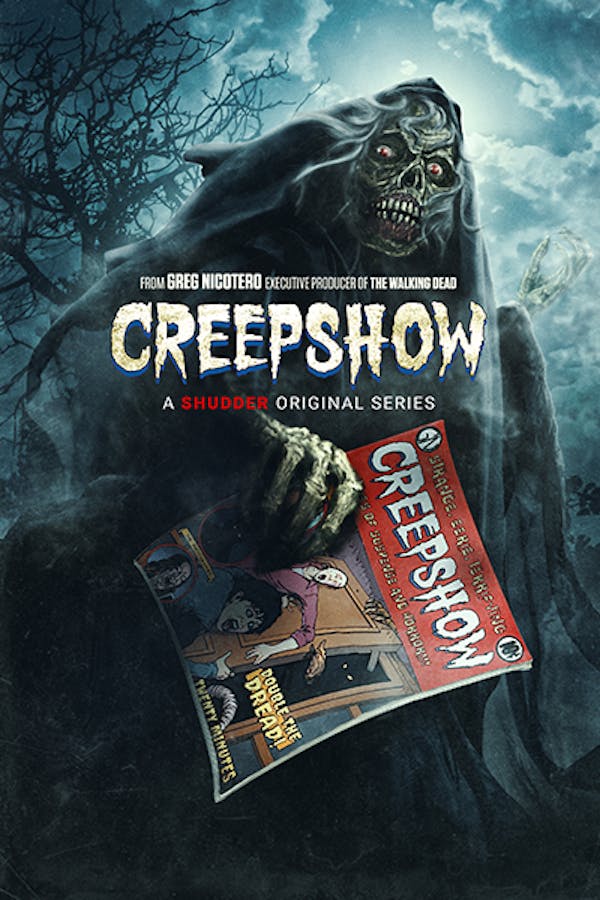 Creepshow
CREEPSHOW, the anthology series based on the 1982 horror comedy classic, is still the most fun you'll ever have being scared! A comic book comes to life in a series of vignettes, exploring terrors from murder to the supernatural and unexplainable. Haunted dollhouses, werewolves, murderous goblins, villainous trick-or-treaters, the dead, and medical marvels are just a few of the things to watch out for in this new series. You never know what will be on the next page...
Member Reviews
If bob wants to come in he'll come in, hope there a season 4
Skeletons in the closet is the best one yet!
More please! Love to see S King get involved somehow. Still lots of stories in those old comics!
Very cool! I'm extremely nostalgic and I can't keep the grin off of my face! Loyal to the originals, glad Greg got to do these old school! 100%!