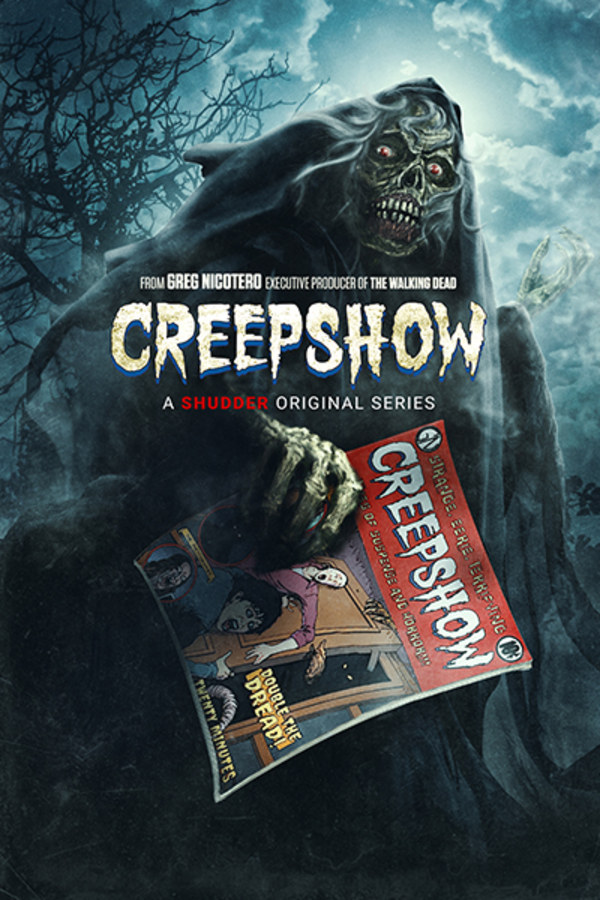 Creepshow
CREEPSHOW, the new anthology series based on the 1982 horror comedy classic, is still the most fun you'll ever have being scared! A comic book comes to life in a series of twelve vignettes over six episodes, exploring terrors from murder to the supernatural and unexplainable. Haunted dollhouses, werewolves, murderous goblins, villainous trick-or-treaters, the dead, and medical marvels are just a few of the things to watch out for in this new series. You never know what will be on the next page...
Member Reviews
Brings back so many memories of watching the first film. The look and feel, with the horror comic book vibe. Loved the Episodes "Bad Wolf Down" and "Night of the Paw" so far, and "Grey Matter" bout to binge the rest but what I have seen so far is great! Nice job to the cast and crew of Creepshow, cant wait for season 2!
Just wondering if their gonna do season 2!
I love watching Creepshow after a long graveyard shift. No pun intended ha