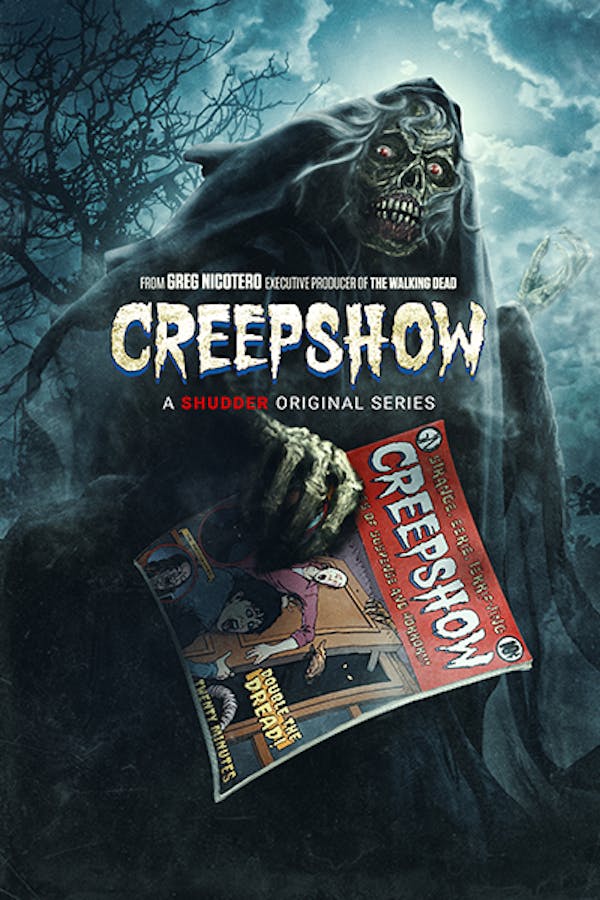 Creepshow
CREEPSHOW, the new anthology series based on the 1982 horror comedy classic, is still the most fun you'll ever have being scared! A comic book comes to life in a series of twelve vignettes over six episodes, exploring terrors from murder to the supernatural and unexplainable. Haunted dollhouses, werewolves, murderous goblins, villainous trick-or-treaters, the dead, and medical marvels are just a few of the things to watch out for in this new series. You never know what will be on the next page...
Member Reviews
It was like Christmas morning,
I watched the entire season one night and I loved it can you please make another season I am dying for another
I've given a review as soon as i got the subscription and viewed it. I love it. Gree up on Creepshows. Now I'm posting again for SEASON 2. When will it be available? Please hurry. lol!
Cant wait for season 2!!!!!
Getting a shudder subscription was made so worth it just for creepshow. Amazing.