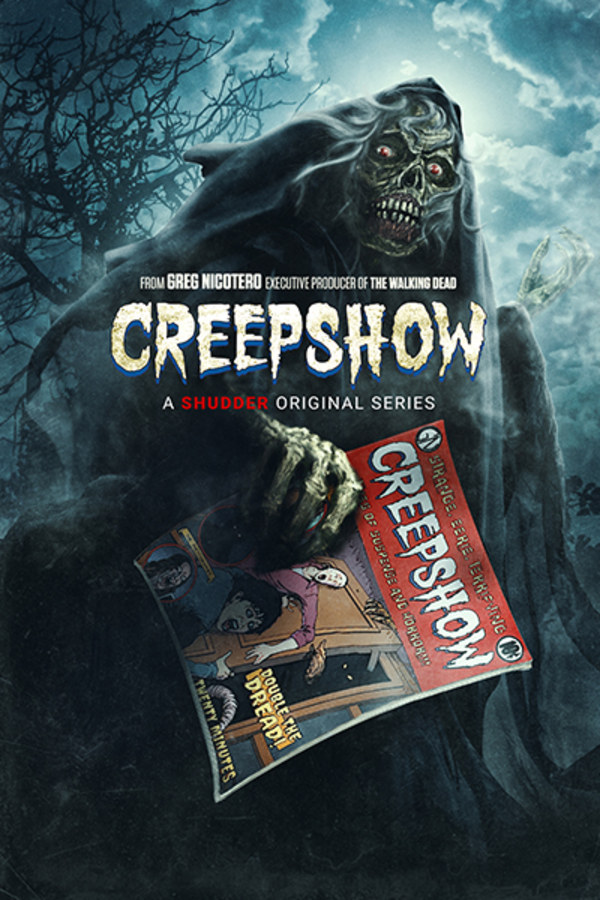 Creepshow
CREEPSHOW, the new anthology series based on the 1982 horror comedy classic, is still the most fun you'll ever have being scared! A comic book comes to life in a series of twelve vignettes over six episodes, exploring terrors from murder to the supernatural and unexplainable. Haunted dollhouses, werewolves, murderous goblins, villainous trick-or-treaters, the dead, and medical marvels are just a few of the things to watch out for in this new series. You never know what will be on the next page...
Member Reviews
I first heard about creepshow on harmontown, then saw rob schrabs sketches on instagram and decided to check it out and I was loving it the moment I hit play.
I've been a horror fan all of my life Ever since I saw THEM ( The giant ant classic) on TV I was hooked . I am enjoying this series very much. Like the comic books that I grew up with vault of horror, tales of the unexpected and ghost stories . Some story's are stronger then others but overall the new Creepshow captures the essence of old school comic book story telling just like the 80s movie it pays tribute too. I can't wait for the next two episodes.
I loooooooooove this show, its just as good as the original movie! please give us more!
I love this show please give us more!