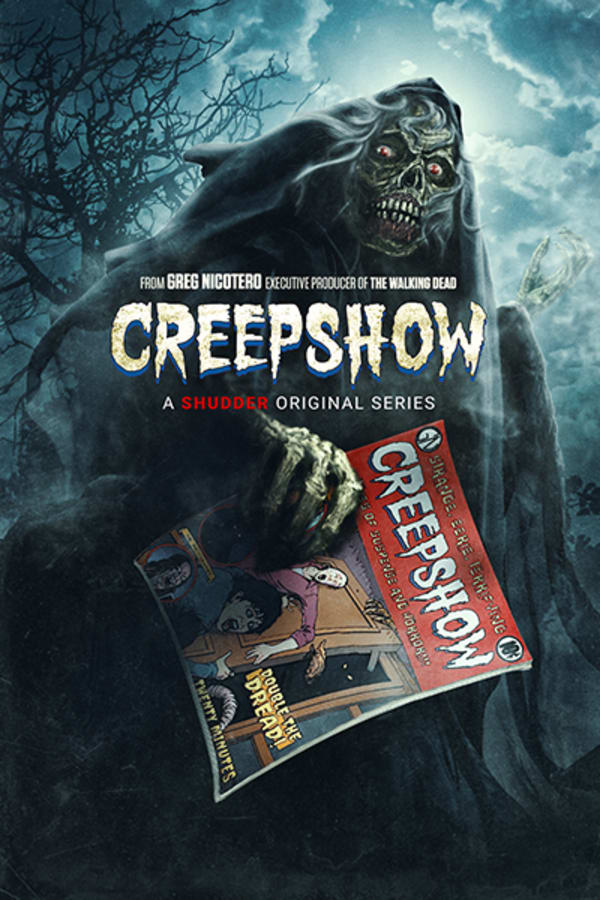 Creepshow
CREEPSHOW, the new anthology series based on the 1982 horror comedy classic, is still the most fun you'll ever have being scared! A comic book comes to life in a series of twelve vignettes over six episodes, exploring terrors from murder to the supernatural and unexplainable. Haunted dollhouses, werewolves, murderous goblins, villainous trick-or-treaters, the dead, and medical marvels are just a few of the things to watch out for in this new series. You never know what will be on the next page...
Member Reviews
I loved it creative never really watched the old ones so I can't compare but I thought they were pretty solid episodes I'd watch a season 2
Missed this show and the reboot is pretty solid. A variety of stories and frights for all tastes. More please!!
LOVE IT!! I got Shudder JUST so I could watch this and I am not disappointed! I absolutely loved little Cailey Fleming she is such an amazing actress! I loved her in this even more than TWD! My ONLY complaint is six episodes is not NEARLY enough!! I need more!!
totally addicted to this series, but i feel like I've seen some of the episodes before back.im the 80's and 90's, maybe I'm confusing it with Tale from the Crypt. Anyways great series to binge, the creep has a great raspy laugh that just makes you smile when you hear it.
I need more of this in the near future!