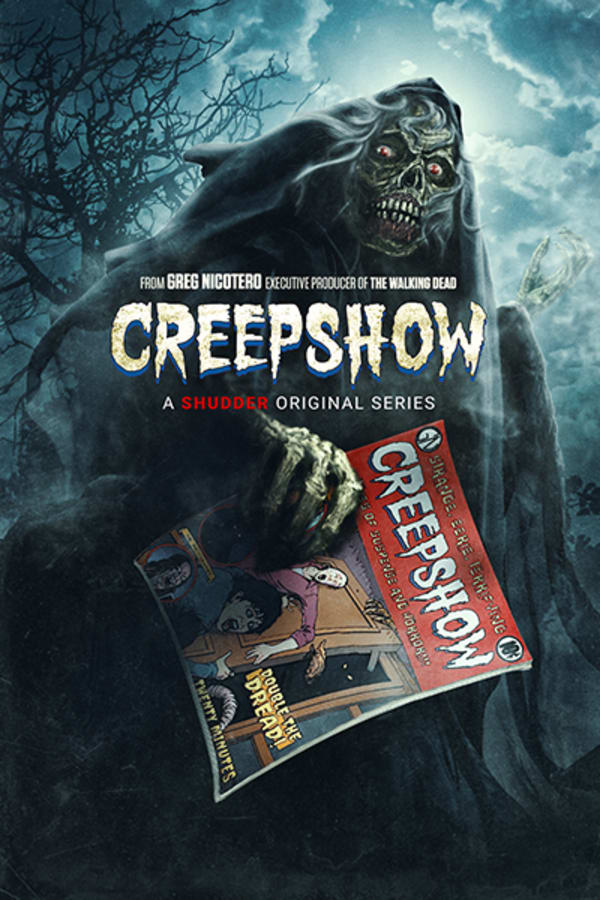 Creepshow
CREEPSHOW, the new anthology series based on the 1982 horror comedy classic, is still the most fun you'll ever have being scared! A comic book comes to life in a series of twelve vignettes over six episodes, exploring terrors from murder to the supernatural and unexplainable. Haunted dollhouses, werewolves, murderous goblins, villainous trick-or-treaters, the dead, and medical marvels are just a few of the things to watch out for in this new series. You never know what will be on the next page...
Member Reviews
i love creepshow, tales from the darkside, tales from the crypts, tales after dark ,ect. in that gender ... this is the only reason i renewed my membership cause i saw yall had creepshow episodes keep them comming :)😍😍😍😍😍
They definitely hit the mark with this one. It's like a modern version of the original.
Loved the ideas of some of the stories, I'm hoping season 2 can bring with it some better CGI/Practical effects.. Some of them were super poor, and at times laughable. Overall, would recommend giving it a watch.