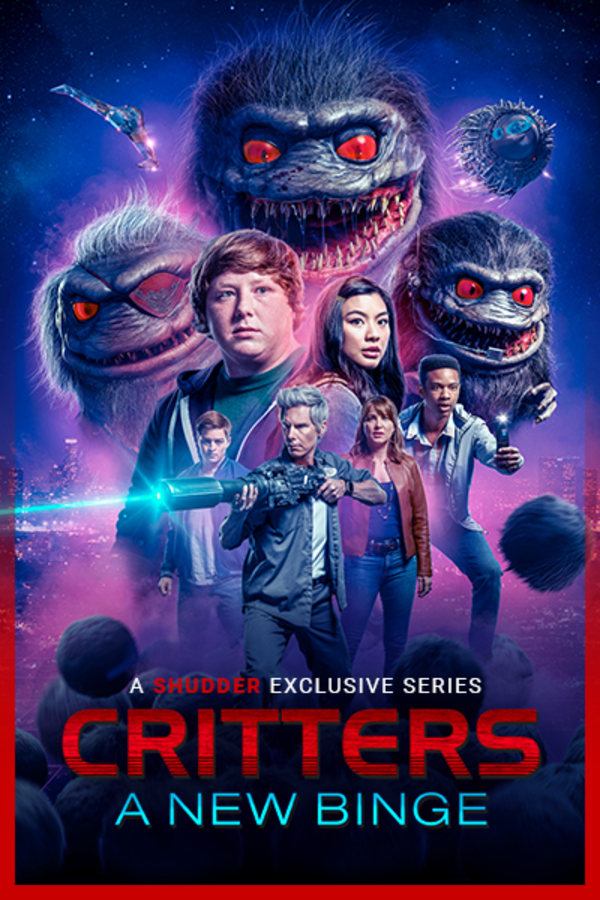 Critters: A New Binge
A NEW BINGE picks up the tale of the Critters – hairy, carnivorous, insatiable aliens – from the beloved 1980s franchise. Pursued by intergalactic bounty hunters, the Critters return to Earth on a secret mission and encounter Christopher, a lovelorn high-schooler, his best friend Charlie, his crush Dana, and his mom Veronica - whose past will come back to bite them. Who will survive? And who will be eaten? A SHUDDER EXCLUSIVE SERIES.
Member Reviews
loved it! hope to see more!
Absolutely loved this miniseries!
Fun, gory, humorous, keep the tradition of the series alive but I don't understand why its broken into 8-10 minute segments as opposed to one full feature or even 4-20 minute episodes. Feels like a YouTube series created by fans with help from really good effects artists. Fans of the original films will find some value in this but it wasn't at all what I had hoped.
Disgusting, stupid, and unfunny. Horrible writing, acting, and unlikable characters! It was so terrible that I don't wish to continue my account with shudder. It left me with a bad impression, that anytime I look at the app I just think of this shit, and decide against it.