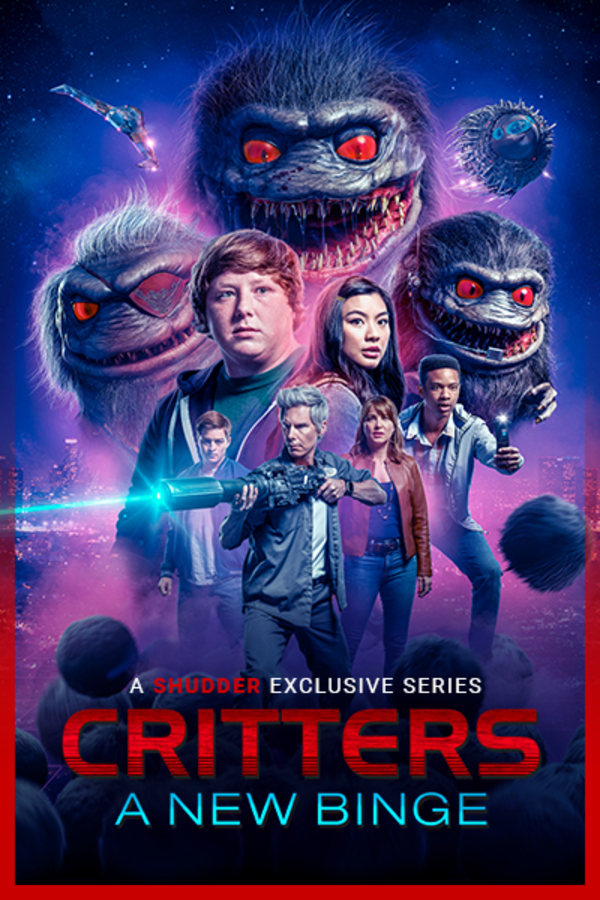 Critters: A New Binge
A NEW BINGE picks up the tale of the Critters – hairy, carnivorous, insatiable aliens – from the beloved 1980s franchise. Pursued by intergalactic bounty hunters, the Critters return to Earth on a secret mission and encounter Christopher, a lovelorn high-schooler, his best friend Charlie, his crush Dana, and his mom Veronica - whose past will come back to bite them. Who will survive? And who will be eaten? A SHUDDER EXCLUSIVE SERIES.
Member Reviews
Funny as the original movies were. Hope other episodes are coming!
Loved it not scary but funny as f**k please say there will be more to this story dont leave me hanging before Phase Two has begun!
Loved it. Brought back a lots of memories hope there'll be a season 2 and 3 and so on
I loved it. I also wish they were longer. Looking forward to more