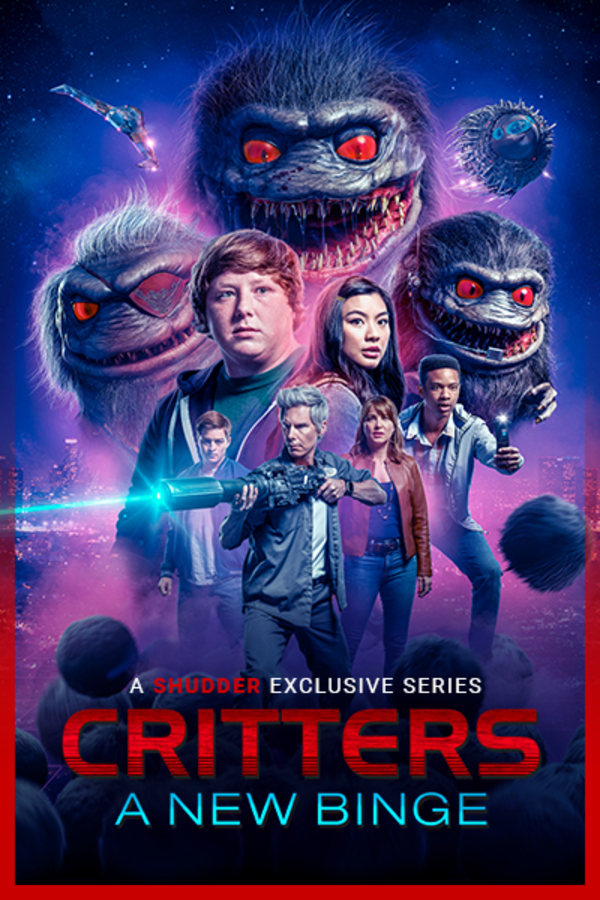 Critters: A New Binge
A NEW BINGE picks up the tale of the Critters – hairy, carnivorous, insatiable aliens – from the beloved 1980s franchise. Pursued by intergalactic bounty hunters, the Critters return to Earth on a secret mission and encounter Christopher, a lovelorn high-schooler, his best friend Charlie, his crush Dana, and his mom Veronica - whose past will come back to bite them. Who will survive? And who will be eaten? A SHUDDER EXCLUSIVE SERIES.
Member Reviews
Funny / Clever. Short episodes, so it's easy to watch when you can't commit to a full length film or show. A fitting homage to the films, if a bit short.
so corny but so funny at the same time!!!!
so corny but so funny at the same time!!!!
Pretty good. Critters look awesome. Some pretty funny parts. Watched it all in one sitting.