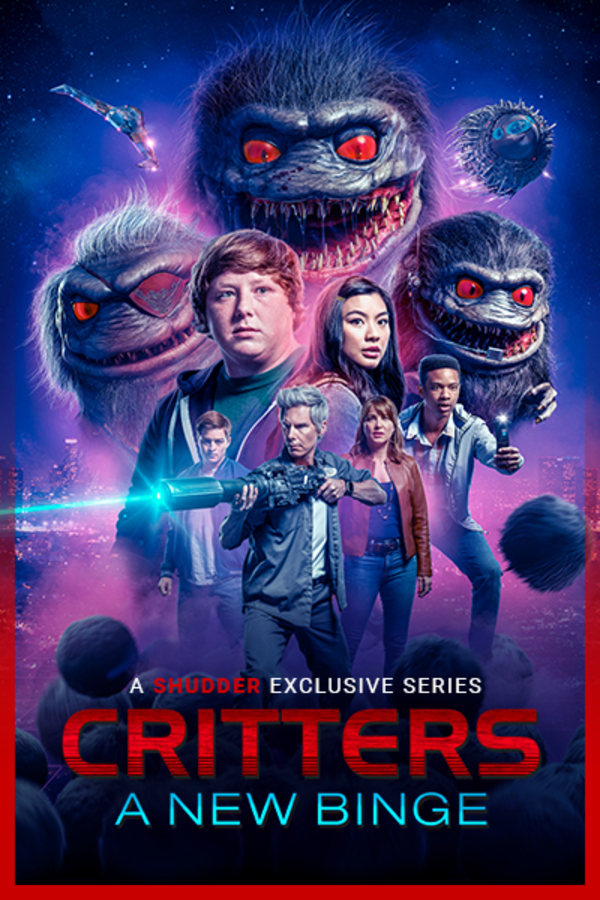 Critters: A New Binge
A NEW BINGE picks up the tale of the Critters – hairy, carnivorous, insatiable aliens – from the beloved 1980s franchise. Pursued by intergalactic bounty hunters, the Critters return to Earth on a secret mission and encounter Christopher, a lovelorn high-schooler, his best friend Charlie, his crush Dana, and his mom Veronica - whose past will come back to bite them. Who will survive? And who will be eaten? A SHUDDER EXCLUSIVE SERIES.
Member Reviews
I found it to be funny and cheesy but cheesy in the best possible way! If little ones are watching heads up on some F_bombs being dropped ;) Glad that the Critters have continued after all these years. You can't compare this with the original(s) which kick a$$ by far but if you want a laugh and enjoy seeing the furballs rolling around once again then this is perfect
funny and very entertaining .
i thought it was very humorous, and the hybrid was definitely a twist. Episodes could have been longer, but great anyways!
For someone who has never viewed any movies in the Critters franchise, I was surprised as soon as I heard all the f-bombs in the beginning, while my little one was sitting next to me! LOL!!! Oopse! Cheesy, funny horror. I loved it!
hilarious and cheesy in all the right ways