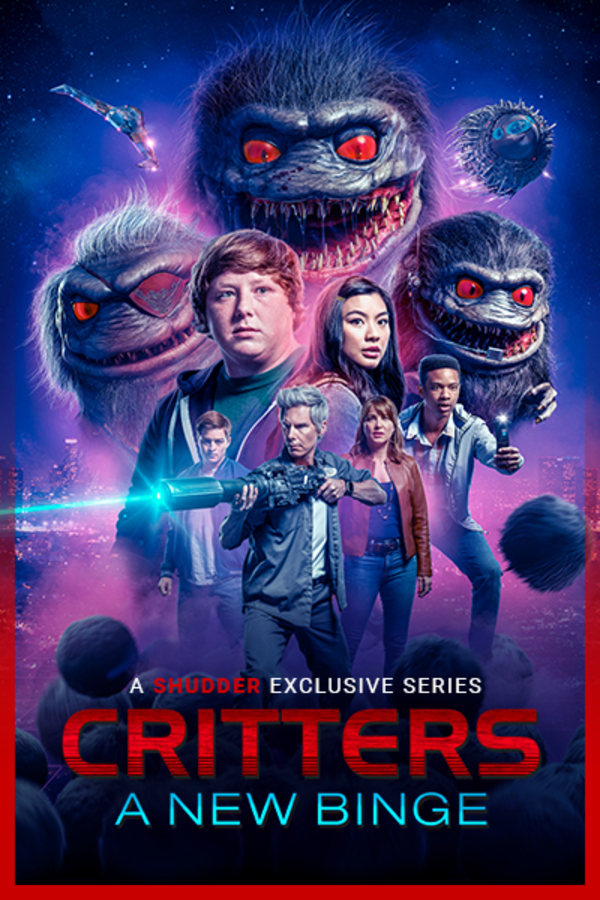 Critters: A New Binge
A NEW BINGE picks up the tale of the Critters – hairy, carnivorous, insatiable aliens – from the beloved 1980s franchise. Pursued by intergalactic bounty hunters, the Critters return to Earth on a secret mission and encounter Christopher, a lovelorn high-schooler, his best friend Charlie, his crush Dana, and his mom Veronica - whose past will come back to bite them. Who will survive? And who will be eaten? A SHUDDER EXCLUSIVE SERIES.
Member Reviews
i love the critters movies! i own them all! i love this new one too, but I wish it was like any regular series/season and the episodes were 30-50 minutes long instead of just 8-11 minutes. you couldve just made a new movie instead. other than that i loved it!!!
It's a funny, campy gory, monsters flick.
the original movies were awesome. This was an abortion
Excellent! Funny, campy effects. Would suggest watching, easy to binge!
was Actually awsome lol a lil stupid ...but hey whats a critter movie with out humor.....awsome hope to see a second season