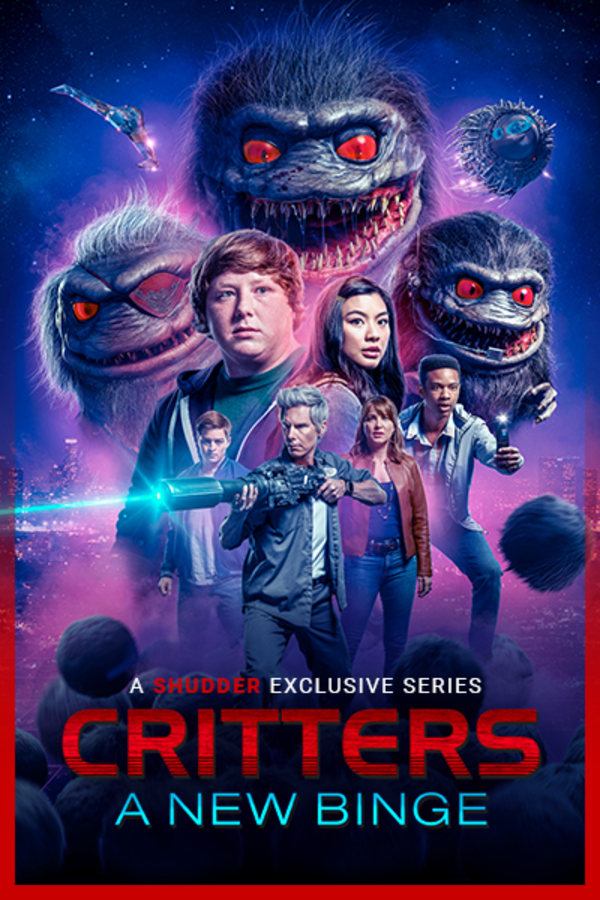 Critters: A New Binge
A NEW BINGE picks up the tale of the Critters – hairy, carnivorous, insatiable aliens – from the beloved 1980s franchise. Pursued by intergalactic bounty hunters, the Critters return to Earth on a secret mission and encounter Christopher, a lovelorn high-schooler, his best friend Charlie, his crush Dana, and his mom Veronica - whose past will come back to bite them. Who will survive? And who will be eaten? A SHUDDER EXCLUSIVE SERIES.
Member Reviews
it was cool i loved it and funny
I loved it. Very modern. This gets too much hate from some people. It has a very different tone than the films we've seen so far. I've heard it described as a 'Family Guy satire version of Critters.' It certainly does have that sense of humor to it. To me, this is kind of like Minions meets Family Guy in Critters form.
This all felt like one big Goosebumps Episode