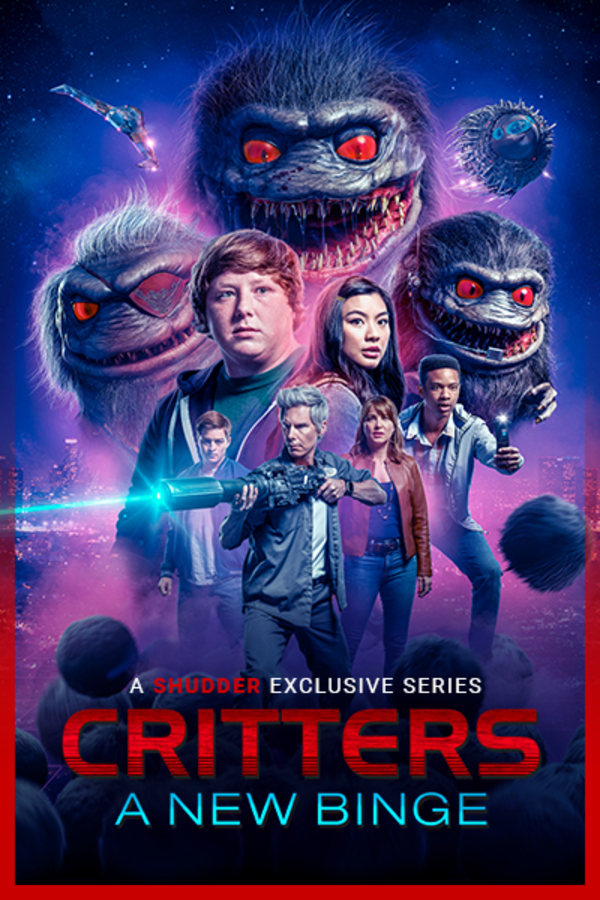 Critters: A New Binge
A NEW BINGE picks up the tale of the Critters – hairy, carnivorous, insatiable aliens – from the beloved 1980s franchise. Pursued by intergalactic bounty hunters, the Critters return to Earth on a secret mission and encounter Christopher, a lovelorn high-schooler, his best friend Charlie, his crush Dana, and his mom Veronica - whose past will come back to bite them. Who will survive? And who will be eaten? A SHUDDER EXCLUSIVE SERIES.
Member Reviews
I was a teenager when the first Critters movie came out, and am a fan of the first four films. I did enjoy the Critters Attack! entry in the franchise, but hoped that those responsible would not go further into foolish nonsense with the Critters universe... but was seriously disappointed when I saw this stunted and mutilated addition. I was hoping for a continuation of the queen story line from Critters Attack!, that maybe she was the missing Crite. But the whole human/crite hybrid idea was just stupid. Was this written by a 15 year old that has no knowledge nor respect for the previous Critter movies? Yet another "push the envelope" example of really poor storytelling that the established industry film makers continue to insist tripping up on. Maybe with some heavy rewrites and serious editing, this newest outing could actually be enjoyable for discerning Critters fans. I'm all for being sympathetic toward the monster(s), but this was just dumb. But hey... it could have been worse, right?