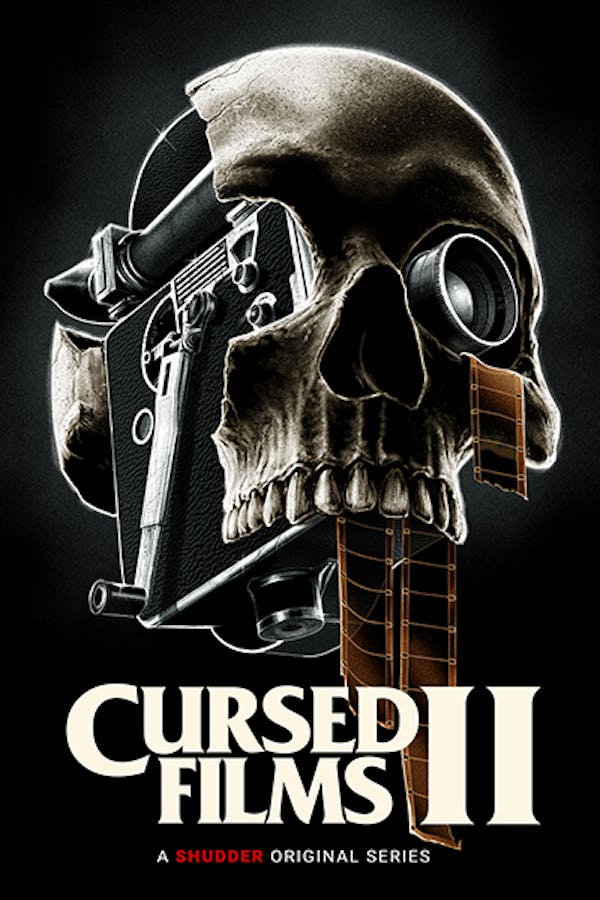 Cursed Films
CURSED FILMS is a documentary series, which explores the myths and legends behind some of Hollywood's notoriously "cursed" horror film productions. From plane accidents and bombings during the making of The Omen, to the rumoured use of human skeletons on the set of Poltergeist, these stories are legendary amongst film fans and filmmakers alike. But where does the truth lie? A SHUDDER ORIGINAL SERIES
Member Reviews
I really appreciate how the series approaches the concept of being cursed. If you are looking for the more traditional "he was in this film and then died in a fiery crash," you're in luck. If you are looking for "I rarely give interviews about this film due to the trauma it caused my career," you're also in luck. And if you are an intellectually curious horror fan, you are most lucky, indeed.
Here's hoping we get a third season. Excellent show!
I really enjoy this series. The deep dives are great and learning about these films was really eye opening! The theme song is great too haha. Season 1 is really perfect, but Season two didn't measure up, in my opinion. I had a problem with them not mentioning Roman Polanksi's pedophilia because you can't just leave that out when talking about someones work and how their life influences their work. I also am a little disappointed so many eps in season 2 aren't fully in English, so I can't watch it while I work. I do hope they continue to make more of these!
If you can't stand it when people entertain the existence of the supernatural, you might not like the first two episodes of S1. If you want to fully believe the rumours that these films were cursed, you might not like the last three episodes of S1. If you're just happy to hear varied opinions about a range of movies whose productions were ill-fated then you'll enjoy it !
ok on Serpent and the rainbow the guy asks if we desecrated some graves by moving them. As someone who did a bit of reasearch in High School about Haitian Voodoo (or Voodun as its properly called)I can confirm by moving the bodies u absolutely desecrated them. Haitian practicers of voodoo have a strong connection to their ancestors or the dead. By moving the ancestors resting place even temporarily to do the shoot u are disturbing their rest which in turn would make the "wrath of the ancestors" fall upon u. Basically u might want to head to a church and start praying my friend.