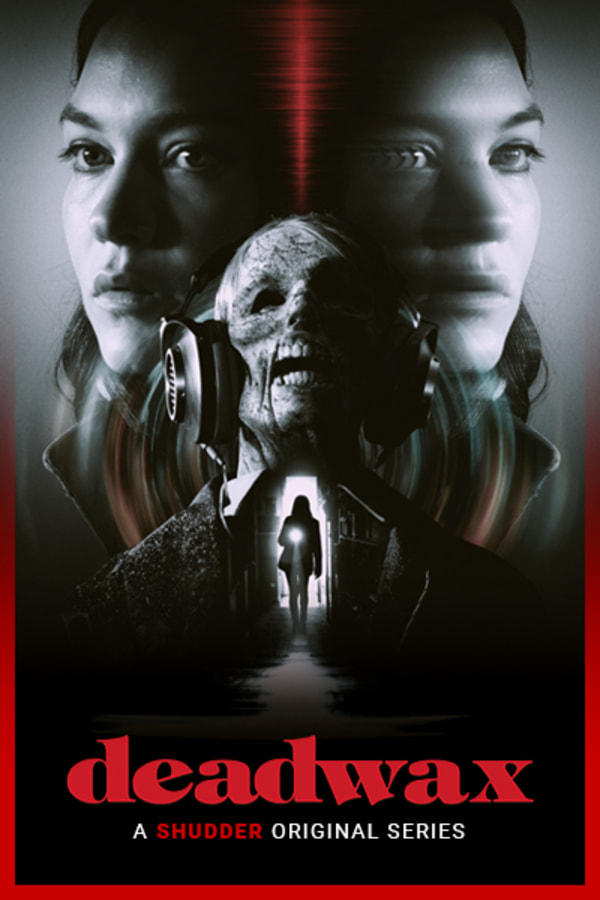 Deadwax
DEADWAX is a mindbending neo-noir set in the obsessive world of vinyl collecting. Etta Pryce, a vinyl tracker, is hired by a rich collector to hunt a legendary rare record that has driven its owners mad and killed anyone that has dared to play it. The more she learns about how impossibly dangerous, and real, this record may actually be, the more seduced she becomes by the temptation of hearing it herself - no matter what the cost. A SHUDDER ORIGINAL SERIES.
Member Reviews
Not even done with episode 1. Five skulls.
I was intrigued by the concept, possibly as a sucker for vinyl records, but also as a mark for ethereal cosmic horror. That's one aspect the show delivers on for me; I totally dug the ultimate weird audio resonance/mad scientist stuff. Outside of that the show mostly falls flat for me. There's a very crisp, digital feel to the visuals that at times are very cool, but mostly detract from the otherworldly nature of the story. Actually, the absolute digital nature of the audio and visuals constantly distract from the idea of an analog recording being tangible. The actors are all doing their very best with the material, especially the lead Hannah Gross, although her character doesn't have much an arc. Chester Rushing basically steals the whole show in one episode. What sinks it for me is the writing. The dialog is forced and unnatural. The plotting is rote. If you've ever seen a detective in too deep into the cosmic underworld this is easily the most boring version of events possible. I would absolutely watch Graham Reznick's future projects and I'm glad he got the chance to do this. The short length of the episodes had an experimental feel, and I was happy to go along with the experiment even though it didn't really work for me in the end. Cheers to Shudder for providing a platform for new artists.
Liked it! Entertaining. Worth the watch.
My husband and I compared this to the masters of horror Cigarette Burns. It also has similarities to The King in Yellow.