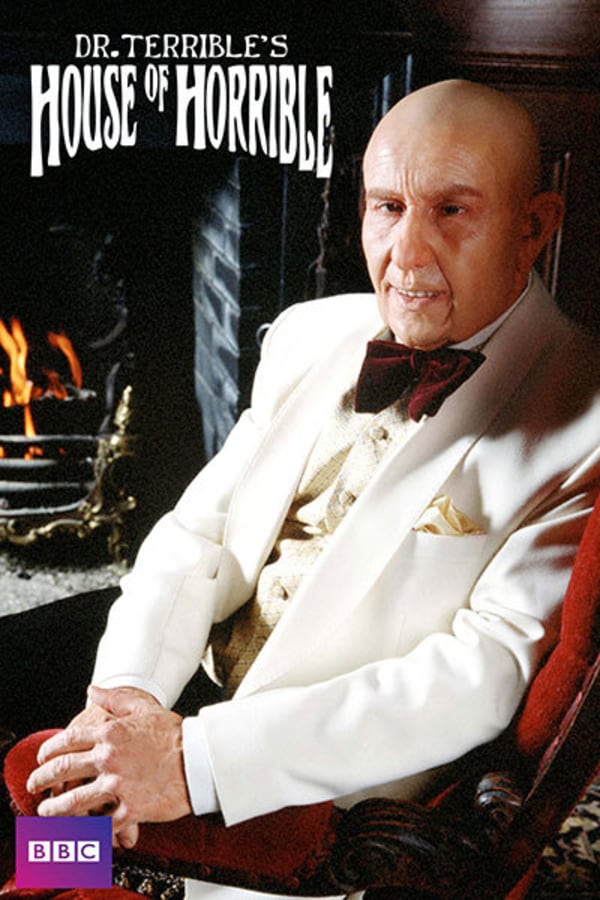 Dr Terrible's House of Horrible
British horror fans got a special treat in 2001, when Steve Coogan, the famous funnyman behind the classic Britcom "I'm Alan Partridge", used his talents to spoof classic horror anthologies from Hammer and Amicus in this six-episode series. Each episode stars Coogan in the dual role of Dr. Terrible and his story's leading man, while horror favorites like Simon Pegg, Sheila Keith and Warwick Davis appear in silly supporting roles. Some of the famous titles parodied include THE VAMPIRE LOVERS, WITCHFINDER GENERAL, THE VAULT OF HORROR and THE TERROR OF THE TONGS.
Member Reviews
The first two episodes were pretty bad in my opinion. It felt like they didn't understand the topic they were parodying. This is most prominent in the episode taking place in the elevator where they just do random stuff. There is some really funny visual comedy in the show although. Also the best parts of each episode is the beginning and end with the parody of the crypt-keeper. 5/10
Great parody of old Hammer films. Almost choked on my coffee watching it.
great fun for fans of hammer house style horror
This is best kind of parody where it honours its source material. Highly recommended.
This is hilarious and as already stated true homage to those old gothic horror films. I wish there were more episodes.